A one mile moderate track through a beautiful forest in Lenox, Massachusetts would bring you to a unique waterfall like you've never likely seen before. This short, easy to navigate, gently sloping trail is perfect for beginner hikers or hiking with kids.
The trail head sign is visible from the road on Lenox Branch Road, near the border of West Stockbridge and Richmond. There is no designated parking lot so you would have to park by the side of the road. To start the loop to the falls you can go either left or right. We suggest you go left so you don't spend the end of your hike climbing uphill.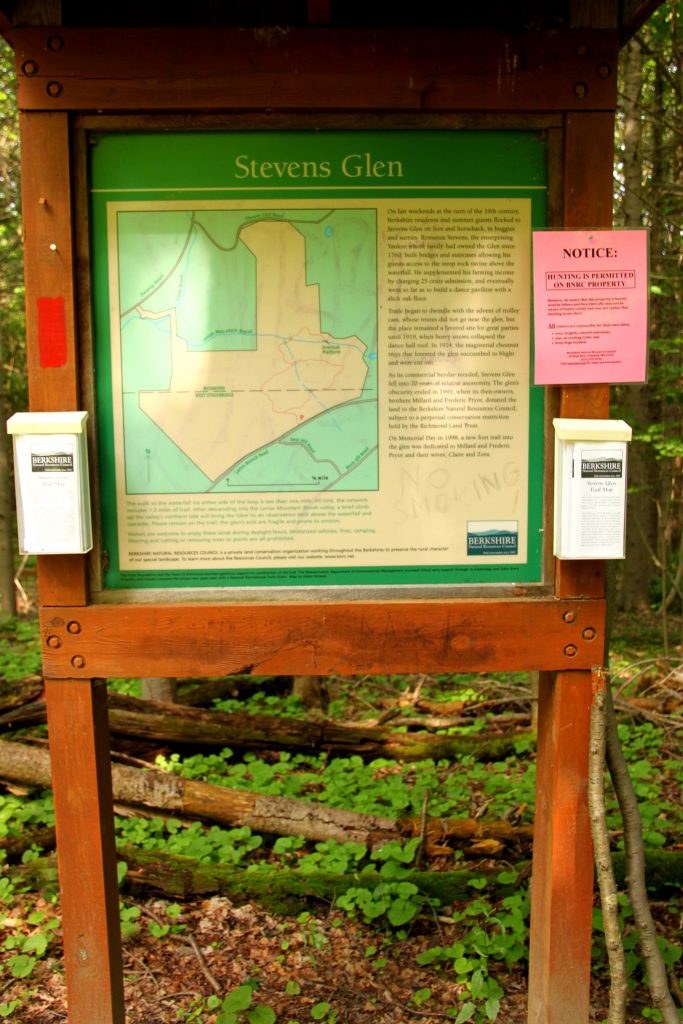 The woodsy stroll on the windy path is stunning on it's on and the waterfall ahead is an added bonus. You would pass by several streams with tiny cascades by few benches where you can take a rest and walk over two bridges before reaching the Stevens Glen Waterfall.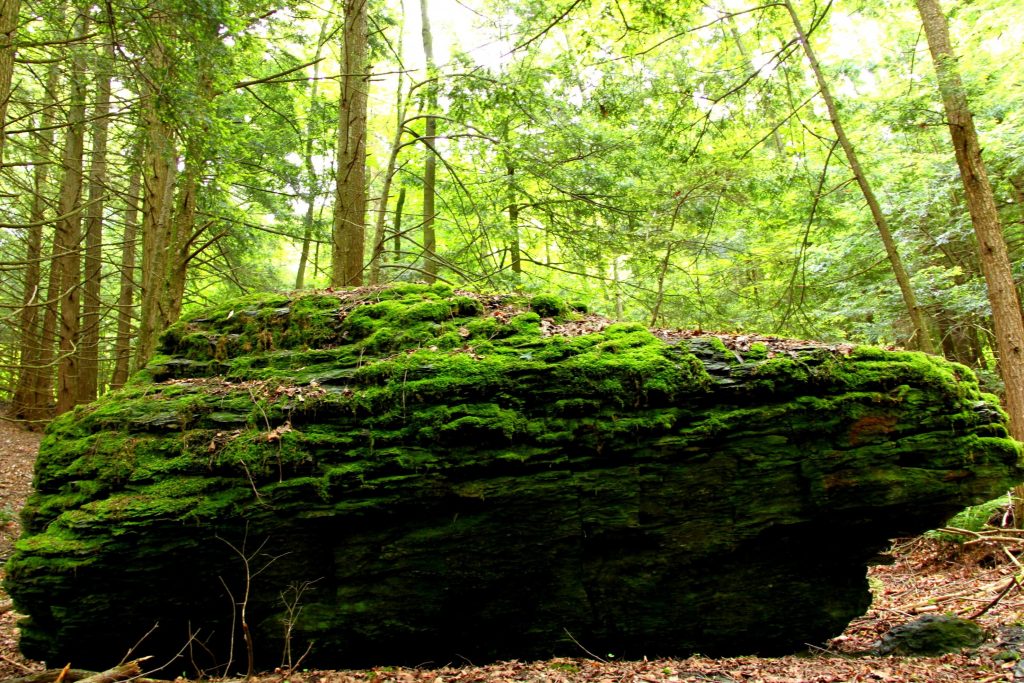 Stevens Glen Waterfall is a single string waterfall flowing through a little gorge. There is a observation platform with great resting area where you can sit and enjoy the view. Best time to visit is after a good rain when the falls are flowing fully.
You can find the start of the trail here:
As Always Don't lose your Travel Bug!