For waterfalls as gorgeous as March Cataract Falls in Adams, MA it's a mystery why not many people have heard of them. Possibly because they are hard to find. Or because the few people that have mentioned them on the internet recommend visiting the falls only in the months between March and October. Or possibly because if you visit at the wrong time of year, the only thing you would see would be a pile of rocks and a tiny trickle of water.
We decided to hike the March Cataract Falls Trail in late October hoping we'll have the trail to ourselves and the falls would be flowing pretty good after a week of rain. I would have to say the falls are not hard to find if you know where to start from. Do not follow the GPS. As people previously mentioned, while we were doing research on the falls, the GPS brings you to the top of Mount Greylock and you would likely never find them.
The best spot to start the trail would be from the parking at the CCC Dynamite Trailhead, heading down Sperry Rd. From there the trail will be on the right. Follow the trail through the woods where you'll encounter bunches of wild flowers, mushrooms and possibly a deer if you are as lucky as we were.
The 2.2 miles trail is pretty easy to moderate with some spots where you have to be really cautious,  and is strenuous on the way back up, but definitely doable. The difficulty lies in the narrowness of the trail. The reward of being able to get inches close to the falls at the end however is worth it.
March Cataract Falls are absolutely stunning! Perfect for a day trip on the way to the top of Mount Greylock or back or for a picnic and quiet recharge after a long week.
Being able to get so close to the falls gives the best opportunity for a stunning picture with a lovely backdrop but be aware the rocks get slippery. Kids can certainly do this trail if you keep them close by you and supervise them while jumping the rocks at the button of the falls.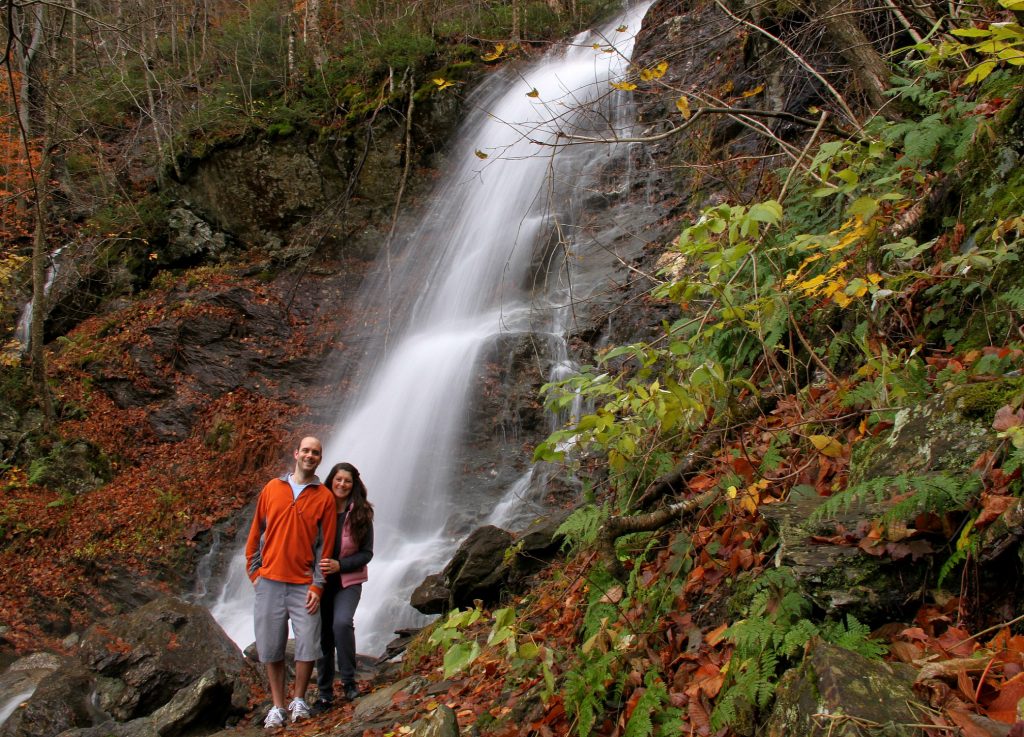 If you choose to hit the March Cataract Falls trail you can find it here:

As Always Don't Lose Your Travel Bug!