The up and coming city of Charlotte, NC is known by the locals as the "New York City of North Carolina" and for a very good reason. Not only is "The Queen City" the fastest growing city in the State but is also the country's second-largest banking center by assets held right behind New York City and closely trailing by San Francisco. North Carolina is among one of the first U.S. states to allow banks to operate multiple branches within the state's borders and as result the progressed bankers in Charlotte had fueled the growth of the Industrialized South.
With that being said you can only imagine that there are tons of people looking to move and live in Charlotte which explains the new construction hitting the city hard in hopes to accommodate the alleged 50 people that make a permanent move this way each day. Most of these people are young professionals looking to start their career path as well as families with small kids looking for a great way of living at a relatively cheap cost. The town has everything that a major metropolitan has to offer but at the fraction of the cost, not to mention the mild weather almost all year round.
So if you are new in town first "Welcome" and second in our next few articles we would like to give you a few ideas of how to get out and explore the city of Charlotte with (or without) your kids, get to know it a little better and hopefully fall in love with it as much as we do, and all of this while having a great time. 
Today we'll start our adventure at First Ward in uptown Charlotte. We love this spot mostly because of how easy it is to get there from anywhere in the city and how easy it is to find parking, not to mention everything there is to do around here. We usually park at the lot right across 7th Market and head in there for a coffee and a snack before making our way to the park across the street.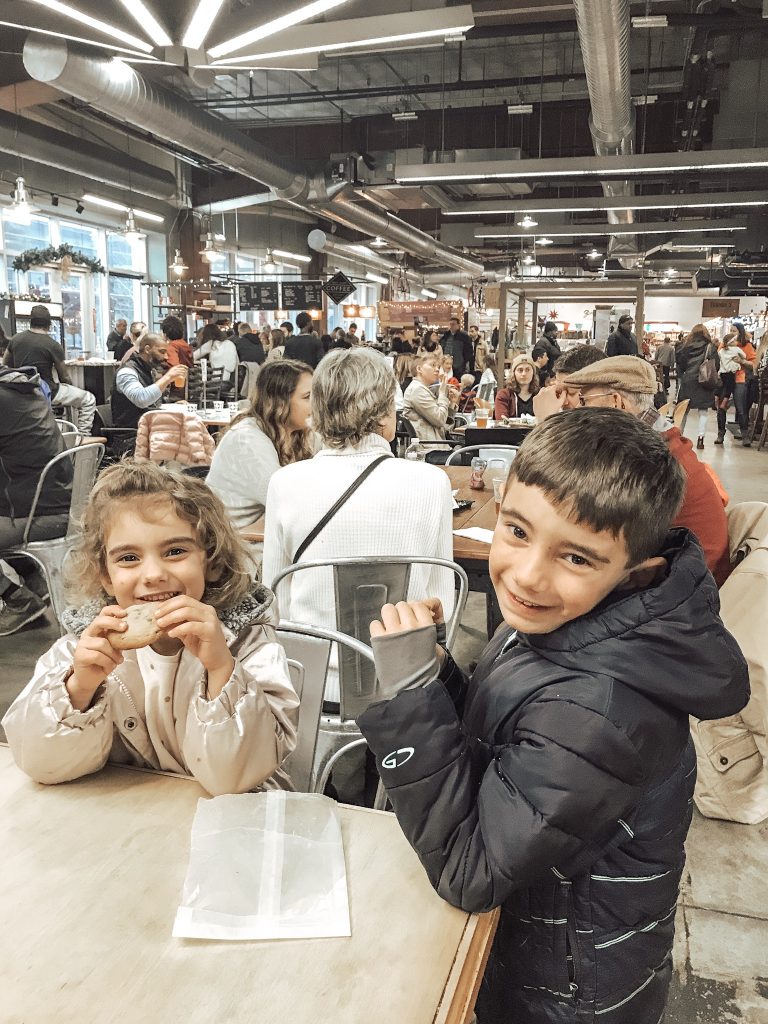 Our kids are obsessed with this spot. They love jumping on the rocks, kicking a ball on the field, climbing on the spider web, or using the exercise equipment all while we sit at the tables near by and enjoying our coffee while keeping an eye them. In the summer the splash pad is open pretty much all the time and is a great way to cool of on a hot North Carolinian day. Not to mention the views of the city from anywhere in the park are spectacular.
If we are not planning on venturing anywhere else that day we usually head back to the 7th Market for lunch. The options are endless here and the atmosphere is amazing.
We always take a stop at ImaginOn for a little reading, playing, Lego building or an activity. The 102,000-square-foot landmark learning center that opened on October 8, 2005 collaborative venture of Charlotte Mecklenburg Library and the Children's Theater and offers a variety of events and shows, a list of which you can find here.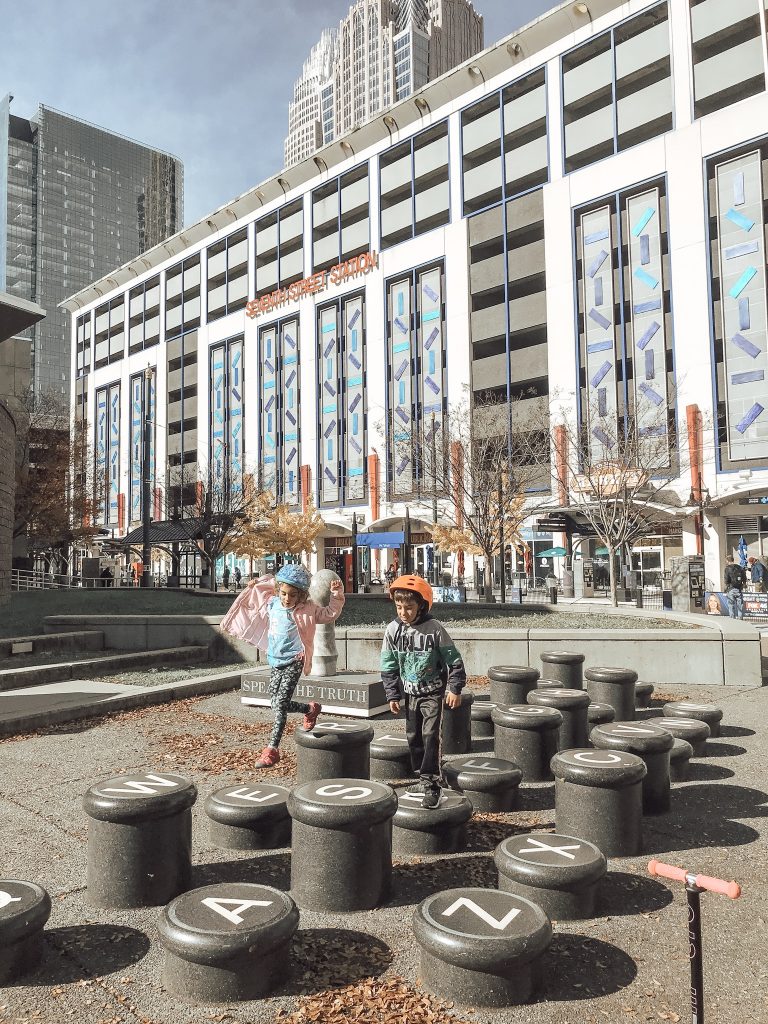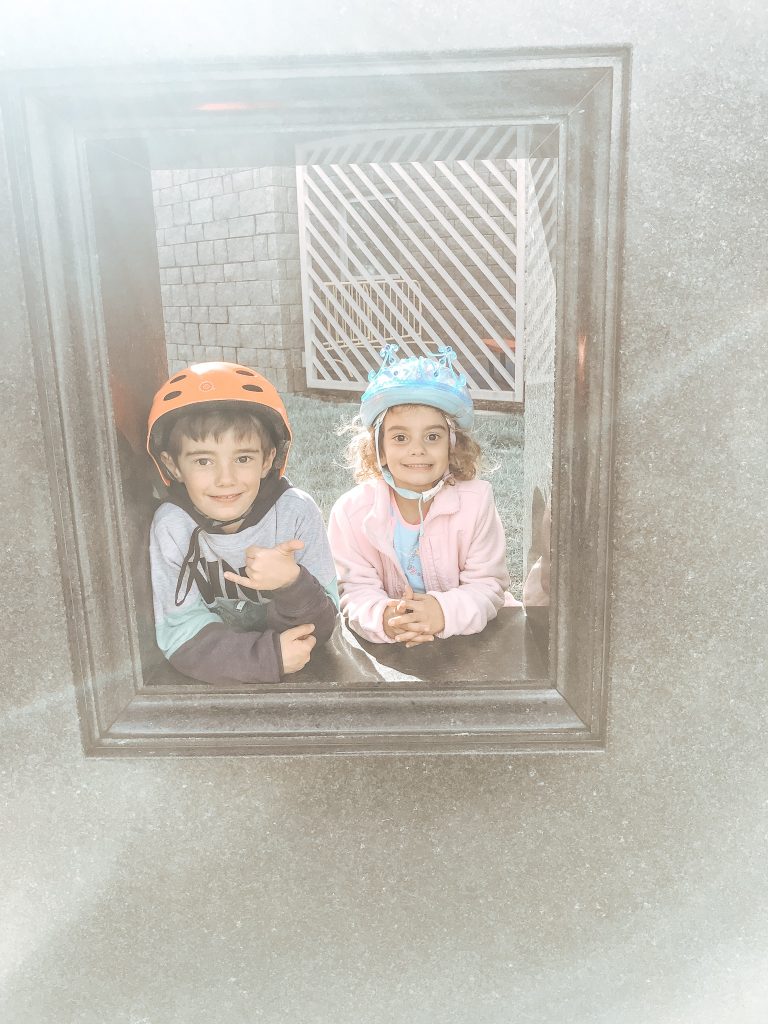 Today we decided to do something different and took the LYNX blue line to Sycamore Brewing. The 9.6 miles long region's first light rail service operates from I-485 at South Boulevard to Uptown Charlotte and stops at 15 stations including seven park and ride locations. The LYNX Blue Line provides a congestion free commute with a consistent travel time. You can find their prices and schedule here, but typically the train comes every 20 minutes and is relatively easy to navigate. We take our scooters with us everywhere as it makes it easier for the kids to go longer distances.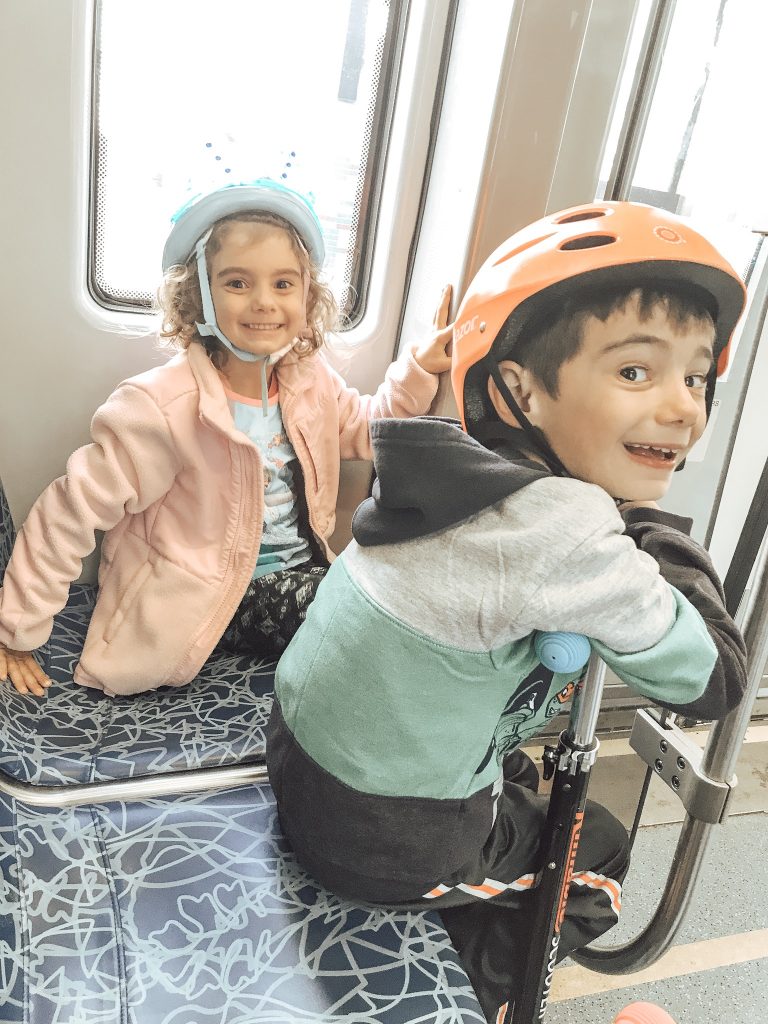 We rode the train to the EAST/WEST station and continued to the Sycamore brewery from there while making stops along the way for sightseeing. I promise your kids will love this short walk (scoot) as there is so much along the way for them to look at and engage with.
Sycamore Brewing is one of our absolute favorites. It's open and spacious, the beer is great and there is always a puppy around to pet and love on.
This bustling taproom & beer garden offers in-house sandwiches & international food-truck fare as well as the highest quality delicious fresh craft brews. They have a ton of events happening all time a list of which you can find here.
A walk back to the LYNX station is equally enjoyable as the one to the brewery. We sometimes have lunch here and the food is insanely amazing. There is always a food truck sure to delight any taste, but because it was a Sunday and we were looking into watching the football game we opted in to watching the game at the World of Beer. So we hopped back on the train and exited at the Charlotte Transportation Center/Arena Station.
The World of Beer at the Epicenter features 500+ global beers, lots of craft drafts & tavern food in pub setting with TVs and games for the kids. We suggest if you are coming here with kids to come before 4-5 p.m. It is super quiet and there is barely anyone around which makes for a great experience for everyone.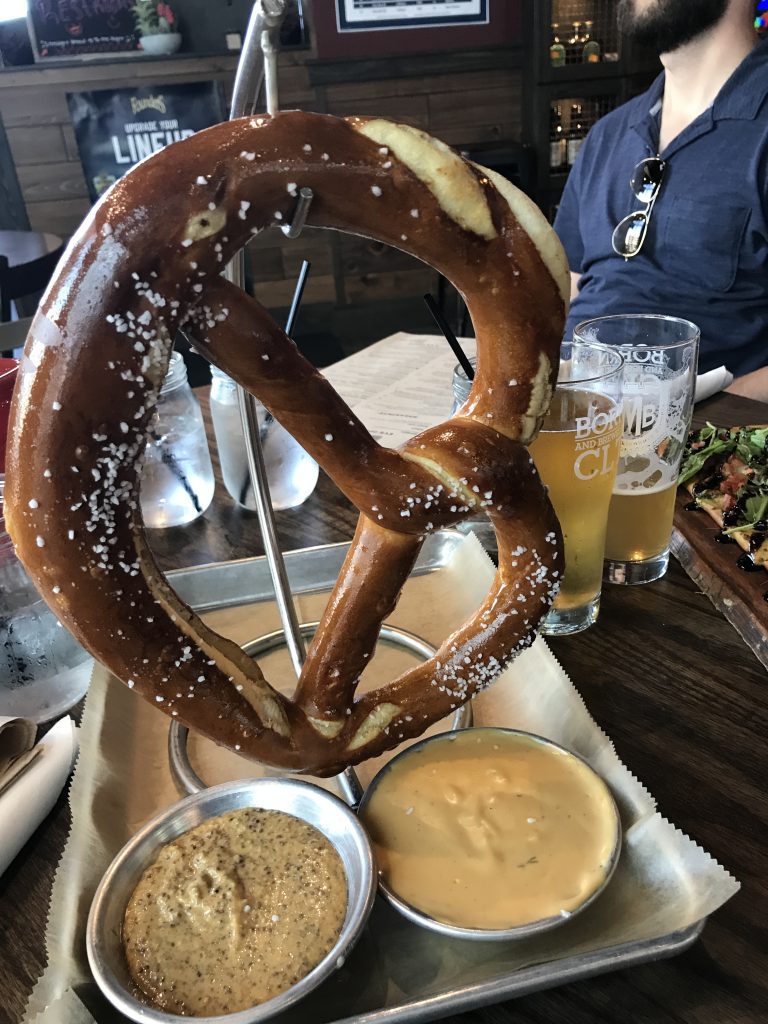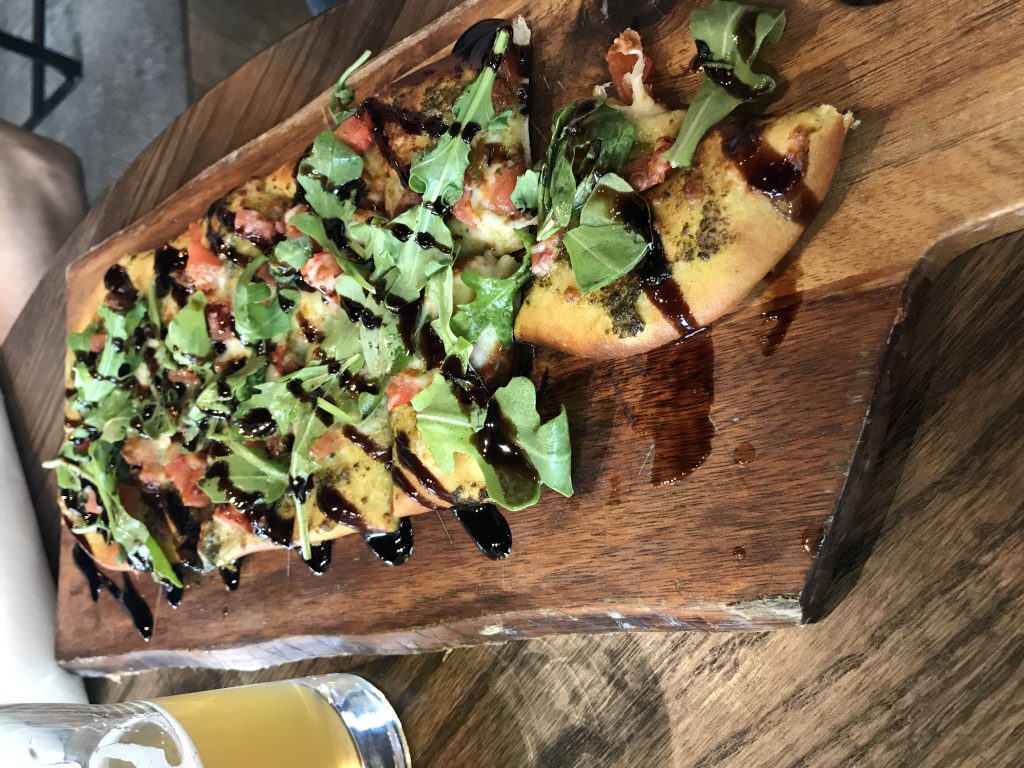 After the first quarter of the game we headed back for some more exploring and an ice cream at the 7th Market before jumping in the car and making it home right on time for the second part of the game.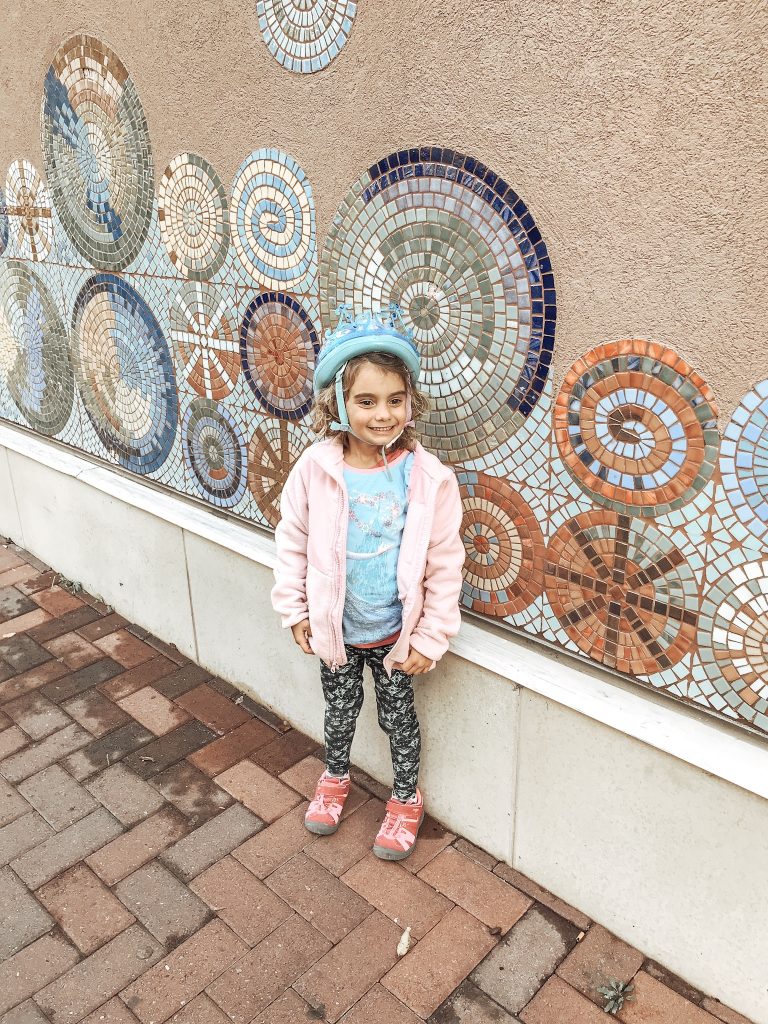 We hope we've inspired you to get outside and explore all that the great city of Charlotte has to offer. 
Stay tuned for more agendas of how best to see the Queen City with kids coming soon.