Built in 1858 out of brick and with a stone foundation Bass Harbor lighthouse is standing on the cliff side on the southwestern side of Mount Desert Island and marking the entrance to the Town of Bass Harbor, Maine.
The entrance to the lighthouse is a relatively small parking lot for the amount of visitors this attraction sees.  The lot overflows during the sunset and sunrise hours when the crowds are flooding this place. Thankfully the little cottage we were staying in was close enough so we didn't have to drive, but we do suggest getting here earlier if you are looking to find a parking spot. The lighthouse is open daily from 9AM to sunset and there is no fee to enter it.
The best views of the lighthouse are accessibly via the well built but steep stairway down to the jagged rocks or you can hang back and get a nice view up a little higher. There is a short path between the trees to the left that would lead you closer to the sunset and lighthouse views if you are unable to climb the stairs for some reason, have small children you don't want too close to the cliffs or just wanting to stay on the safe side.  Or just look for where the photographers have set up their stations.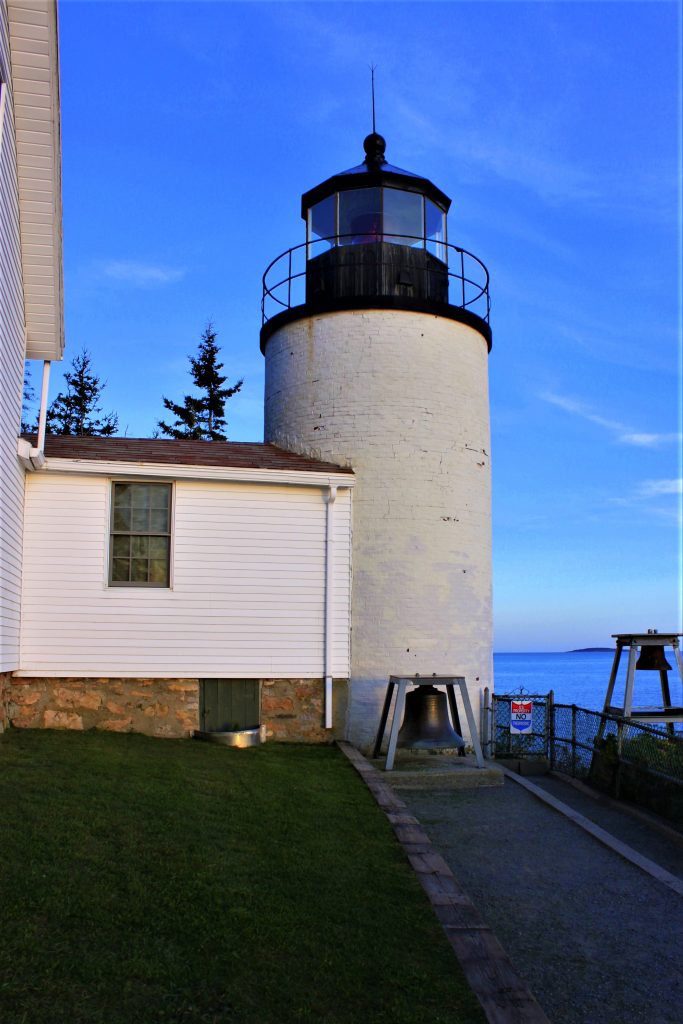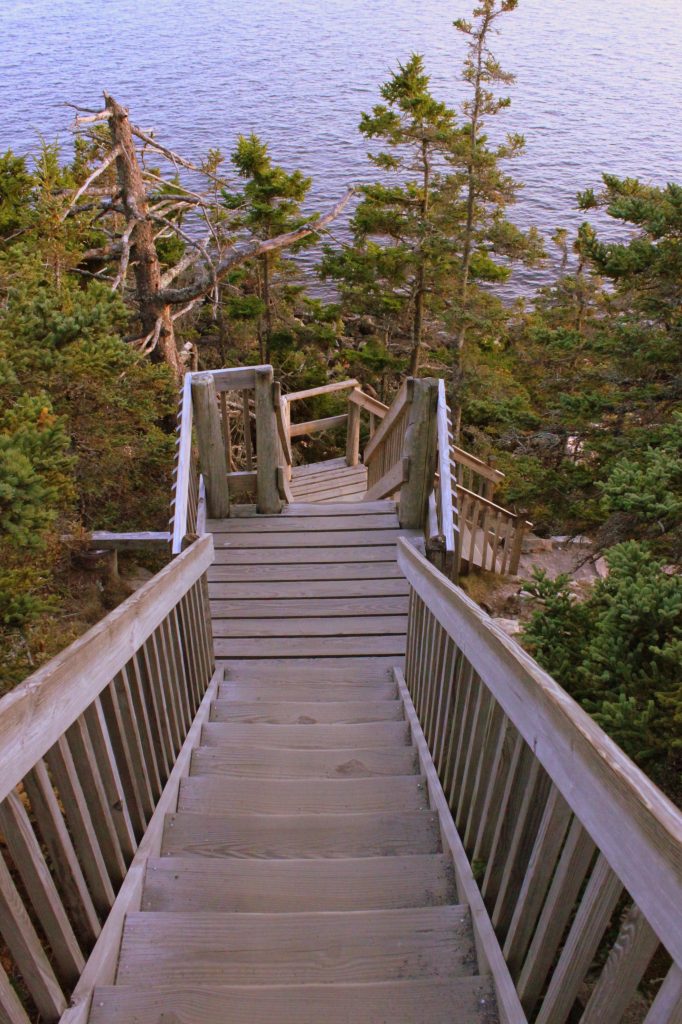 Despite the crowds and many photographers setting their big cameras down by the rocks, the best time to visit Bass Harbor is certainly during sunset. Down by the rocks  is the typical scene and photographs you have likely seen in magazines, postcards and online. We found a cozy spot away from the crowd and sat patiently awaiting for the show.
Nothing can really prepare you for this classic New England landscape, with the giant lighthouse sitting on a high, rocky coast bluff lit up by the setting sun with all different shades of yellow, orange and red. It is one of the most picturesque settings you have ever seen. No wonder why Bass Harbor is one of the most photographed lighthouses in the United States. Some say it is hard to get good pictures of the lighthouse without people in the background, but we waited for the perfect moment and managed to snag few stunning ones to remind us of this unforgettable experience.
We waited here until the sun went down completely. Listening to the waves crash against the cliffs marveling at the scenic view before our eyes. It was so beautiful and peaceful it took our breath away. Then carefully climbed the steep steps back up an headed back to our cottage.
There is a keepers cottage by the lighthouse which is apparently occupied. We wanted to learn more about it and the history of the lighthouse but because we came so late the visitor center was closed. But we learned that they are very helpful and ready to answer all your questions during operating hours or on the phone.
If you choose to visit Bass Harbor Lighthouse you can find it here: