Cadillac Mountain, located on Mount Desert Island is the most visited attraction in Acadia National Park and the only one that can be reached by car. The Mountain was named after the Frenchman, Antoine Laumet de La Mothe, Sieur de Cadillac who was a French explorer and adventurer in New France.
Standing at about 1,530 feet in height
Cadillac Mountain
is not only the tallest mountain in the park but also the tallest mountain on the North Atlantic seaboard.  In the late 1800's there used to be a hotel on the summit called Green Mountain House Hotel and Cadillac Mountain used to be called Green Mountain before renaming it in 1918.
A
winding three and a half long road with beautiful overlooks along the way as the forest thins out as you ascend the mountain from the Park Loop Road at the base of Cadillac Mountain.  The beautiful road leads visitors to the summit. Here from October 6th to March 7th if you wake up early enough (definitely worth it) and make the trek up you'll be sure to be the first one to greet the rising sun's rays. If you visit the Mountain on a clear day you'll be surprised to see Mount Katahdin to the north, which is Maine's highest mountain, and the Canadian province of Nova Scotia to the east, both over one hundred miles away.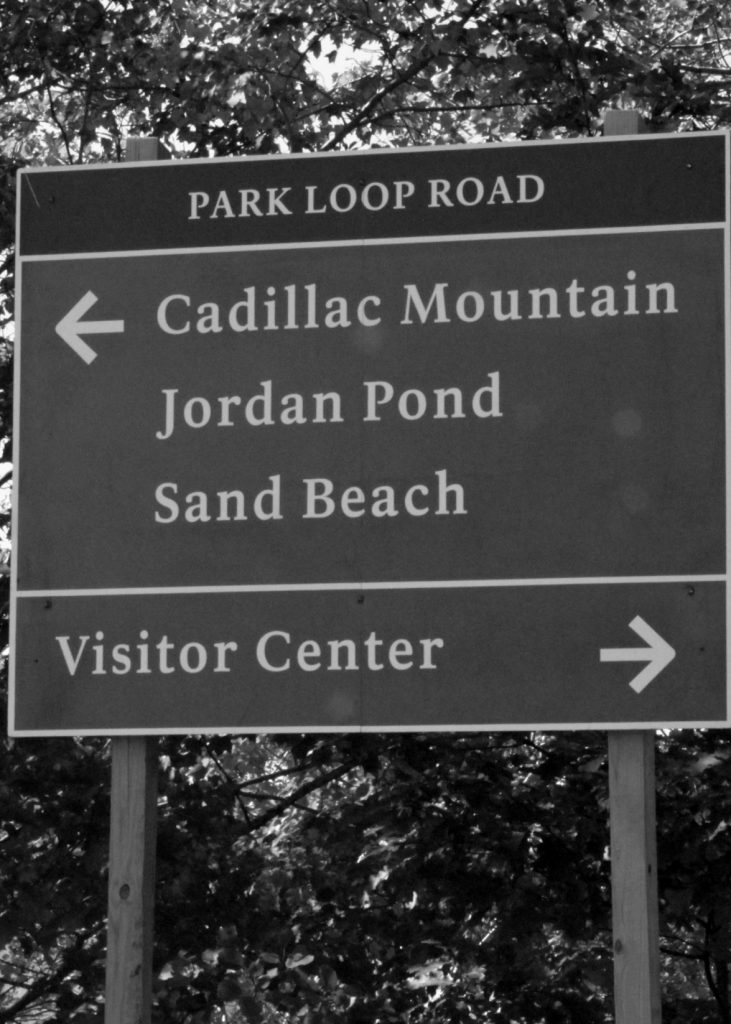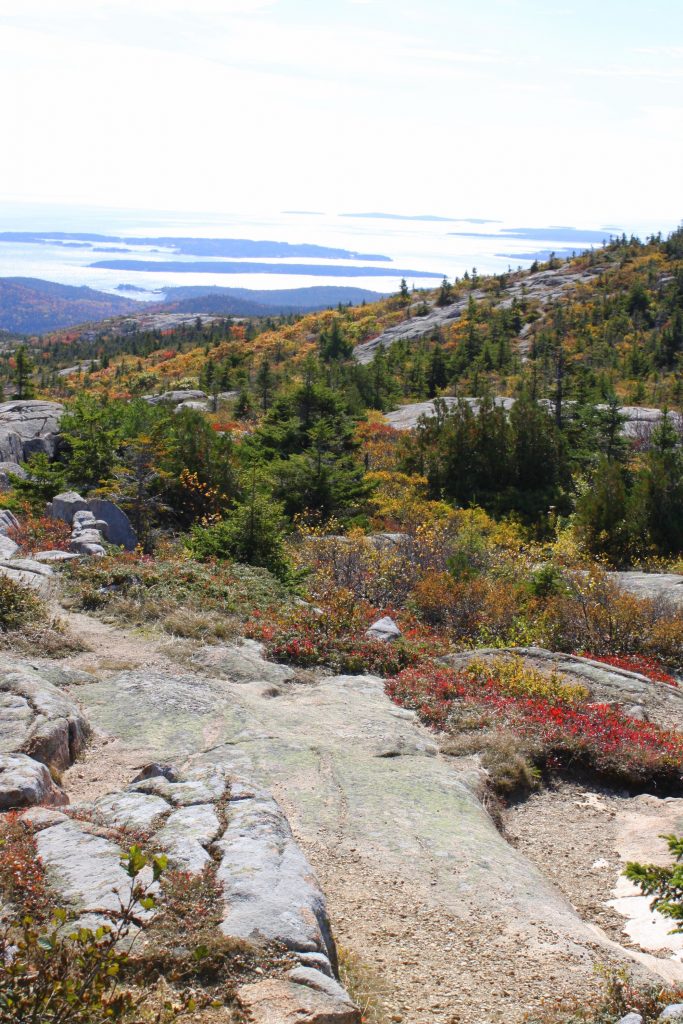 To get to the summit you can either take the road which is clearly marked, wide, and paved or you can hike up there, depending on how much time you are looking to spend here that day. Make sure you leave early as Cadillac Mountain seems to draw crowds especially on good weather days. The hike would take the average person about 2 hours depending on your skills and how many stops you take for picture snapping.
The most breathtaking view however awaits you the top. Your eyes will be rewarded with spectacular views of Bar Harbor, the Islands and Frenchman Bay. We were lucky enough to get there early and the sky was so blue and clear with only a few floating clouds which only made the views more scenic.
The changing colors beaming in red and yellow added to the already insanely gorgeous view. We sat on the rocks and just inhaled the gift that mother Nature was kind enough to hand us. It was peaceful and serene and the views were nothing short of jaw-dropping. It was hard to leave this place that filled us with joy and calmness, but there was so much more to see just down the road so we headed out.  The true meaning of a nature trip is explicitly defined here and we would definitely head that way again soon.
There is no separate fee to enter Cadillac mountain just what you have to pay to enter Acadia National Park of $25 per vehicle and $20 per motorcycle valid for seven days. Walkers and bicyclists can get a weekly pass for $12. You can find the park here: