Wonderland Trail in Acadia National Park is possibly one of our favorite hikes within the whole park system. An easy 1.6 mile hike through winding wooded paths and leading to the shore with no one around was exactly what we needed after coming from a crowded and slightly and pushy Thunder Hole crowd.
There is a little parking lot on 102A, just beyond the Seawall Picnic area and Seawall Campground. Be careful as you park as the road is busy and a little narrow which may be the reason why not many people attempt this trail. There are however spots available by the side of the road if you need a place to park and you can't find one at the designated parking lot. From there a short wooded trail takes you through gorgeous rocky red bush fields and brings you to the ocean.
A relatively short, mostly flat walk,  brings you the shore with tide pools and stunning views on a clear day. We got there later in the afternoon and a fog had began to settle but nonetheless the serene views before our eyes were more that we could've expected.
We spent quite some time here wandering by the water looking for and collecting seashells and listening to the waves crush against the cliffs. The peaceful scene is a far cry from the spots around the park which most tourists choose to explore. We had a delicious picnic by the splashing waters while our little one explored some more on the slippery rocks hoping to see a sea otter or another creature as we heard that's the best location  for spotting them.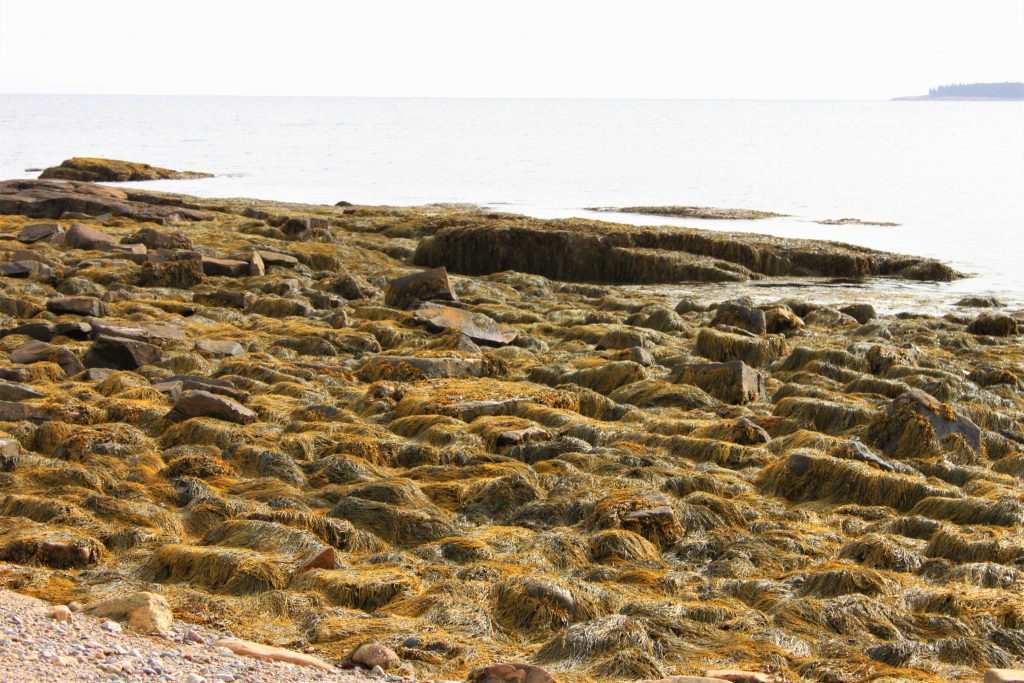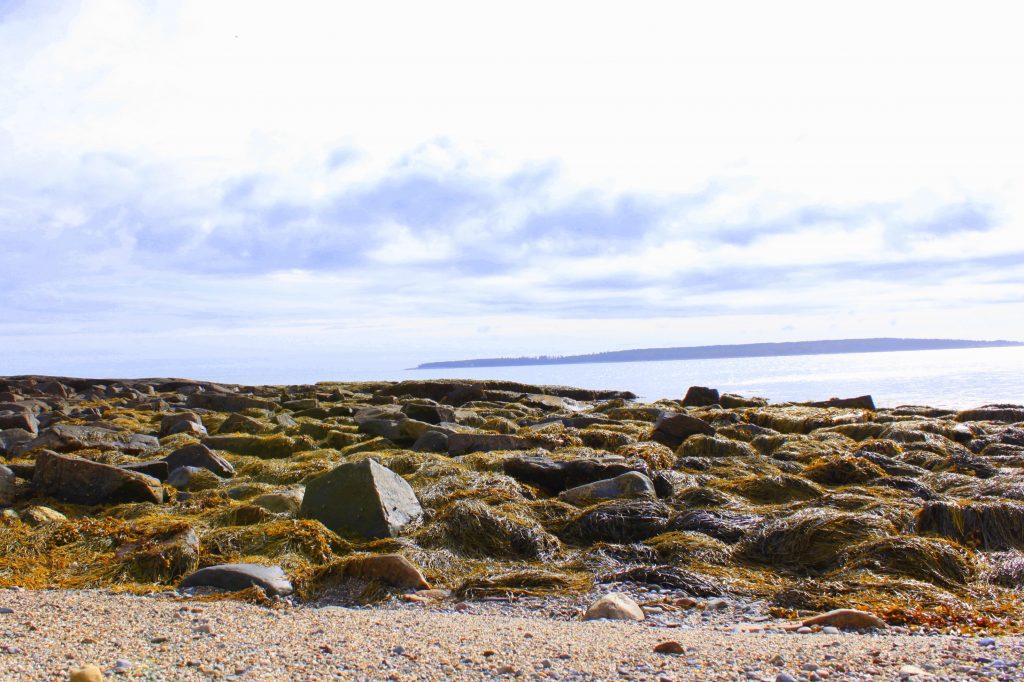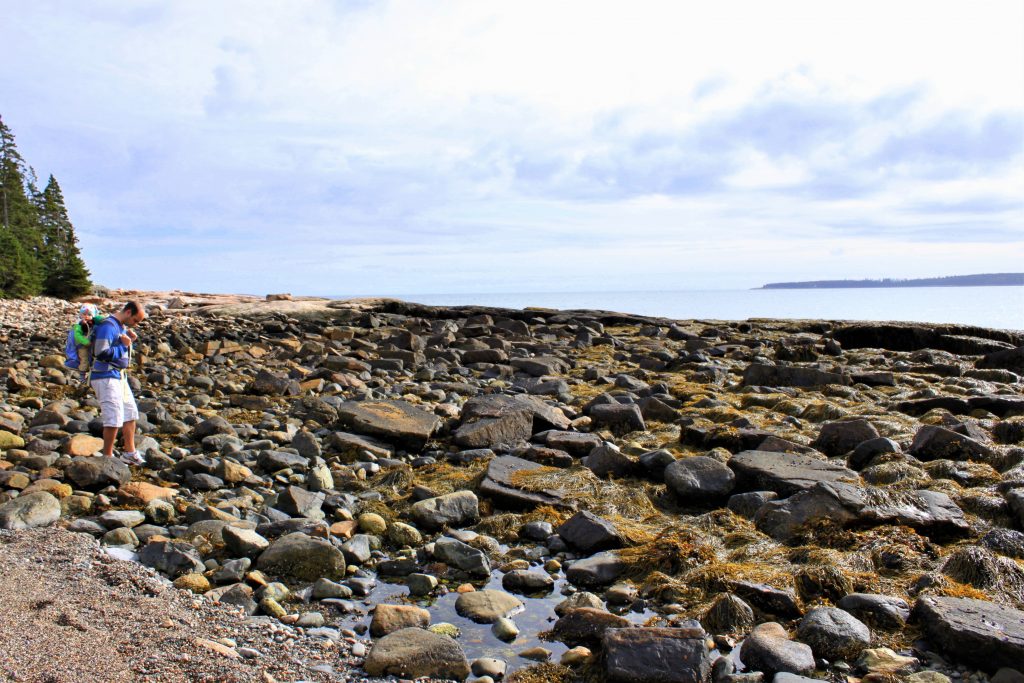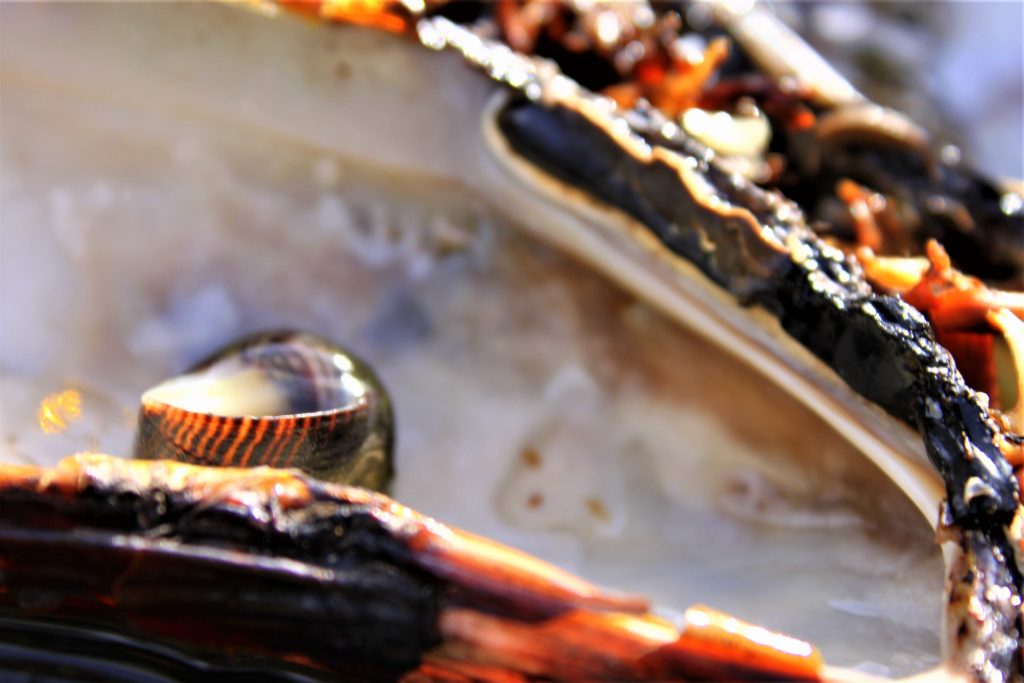 After our little break we headed back though some dense green forest admiring all the wildflowers and thick northern moss, listening to the birds sing and watching squirrels nibble on nuts.  We stumbled upon a lot of fallen trees which our little one found quite intriguing. He had a lot of questions some of which we did not have an answer to, which made us try to look up some of them on the internet and that's when we realized that there is no signal on this trail. Taking in consideration that we did not meet another person on the trail after being here for about two hours, it may have been wise to let someone know that we were going to be out here.
The wooded path brought us to the beach shore again where we stayed a little longer stalking rocks and catching sun rays which all of the sudden appeared in the sky breaking through the fog. The day was getting shorter and we knew we needed to head back before darkness set so we packed up and started our trek back pass pine trees, and more red colored fields. The views and freshly fall colored leaves did not disappoint. It was a peaceful and calming hike and gave us the best opportunity to spend some quality time and make life long memories as a family.
This beautiful, well maintained trail is a great way to spend few hours in nature and if you don't feel like driving you can even take the bus from the Bar Harbor village Green which is free. If you decide to drive you can find The Wonderland Trail here: