During a quick summer weekend escape to the Berkshires, we spent a couple of hours at a lovely hidden gem just west of Route 7 and north of Route 43 southwest of Williamstown, known to locals as Field Farm. After parking at a relatively big parking lot we embarked on a pretty stroll through the very picturesque and still very rural grounds of the Farm, enjoyed the lush green scenery through broad meadows, surrounded by forests covering mountains and the spectacular views of Mount Greylock in the distance.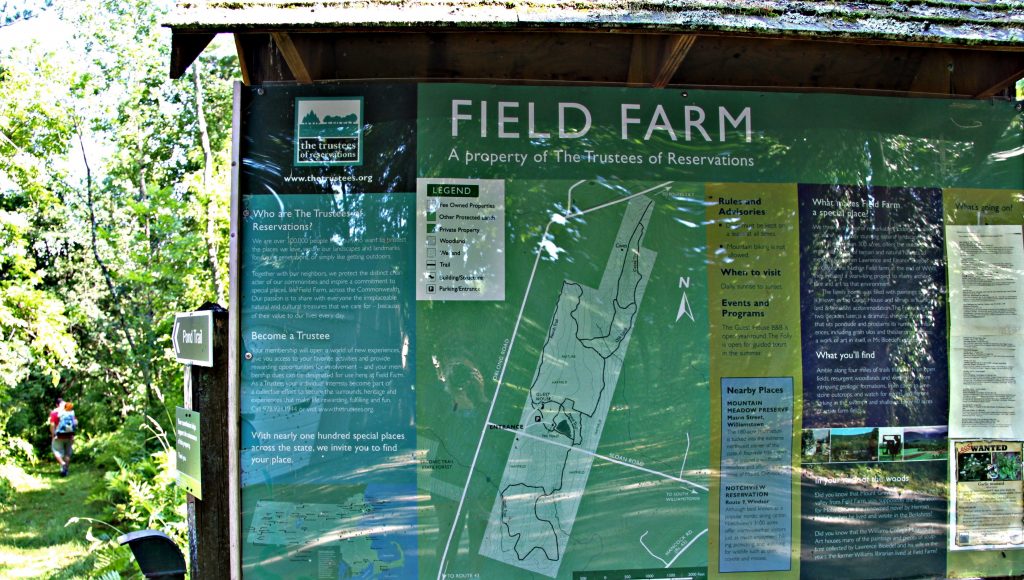 There are over five miles of well marked and maintained walking trails around the property in a lovely setting pass a large pond, nicely groomed field with stunning views of the Berkshires and two very different architectural style houses, both very interesting. We had fun trying to spot the little fish in the pond and our little one was having a kick watching some of them jumping over the water and splashing back in.
The trails are super flat and perfect for walking with kids and although the Farm is not necessarily wheelchair accessible it is one of the easiest hikes we've done and you don't necessarily need to be in great shape to enjoy it. It was a little overgrown at times in the woods but nothing unusual for mid-summer and it does get muddy if there has be recent rain so plan accordingly. Bring a hat as there is some shade between the trees on the wooded path but the trail while going through the fields is mostly in the sun. Bring bug spray as the hike mostly follows the pond where there are a lot of bugs around. If you are prepared however that would not be an issue at all and you'll still be able to enjoy a lovely walk on an unbelievably quiet and beautiful piece of land, without being bothered to much by the bugs.
We grabbed a trail map at the kiosk and began our exploration pass fields, lush forest, few rickety small food bridges and a wide variety of wildflowers. It is so peaceful and secluded you can hear the birds singing and nothing else around you. There were no benches around for a stop, but plenty of spots to throw a blanket on the ground and sit for a minute or few while basking in the sunshine, reading a nice book or just enjoying the quiet of the nature surrounding you before walking some more.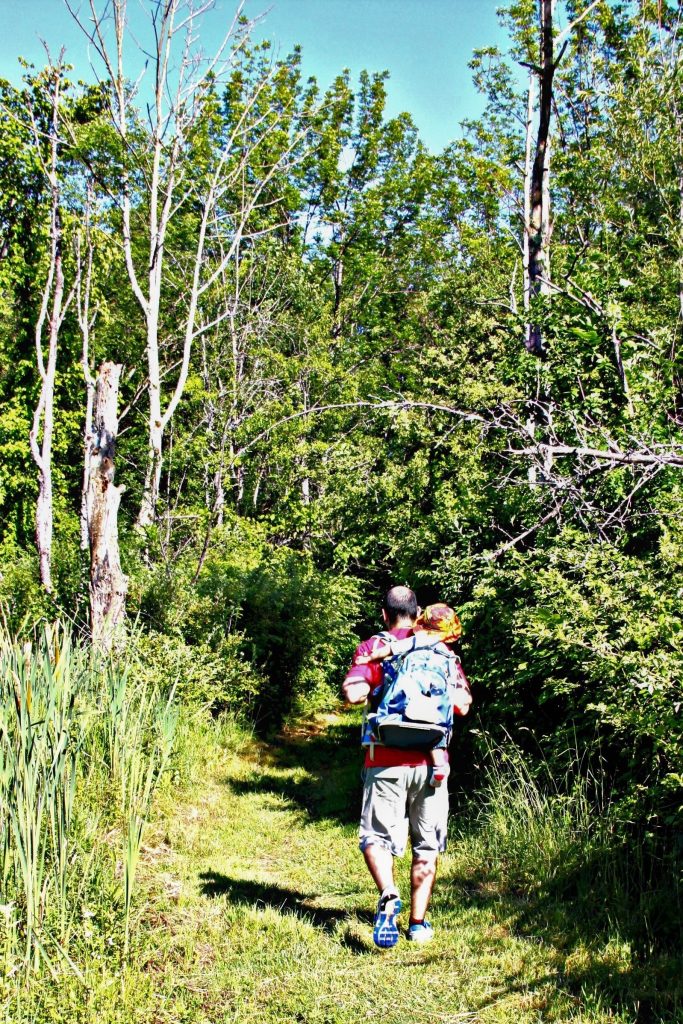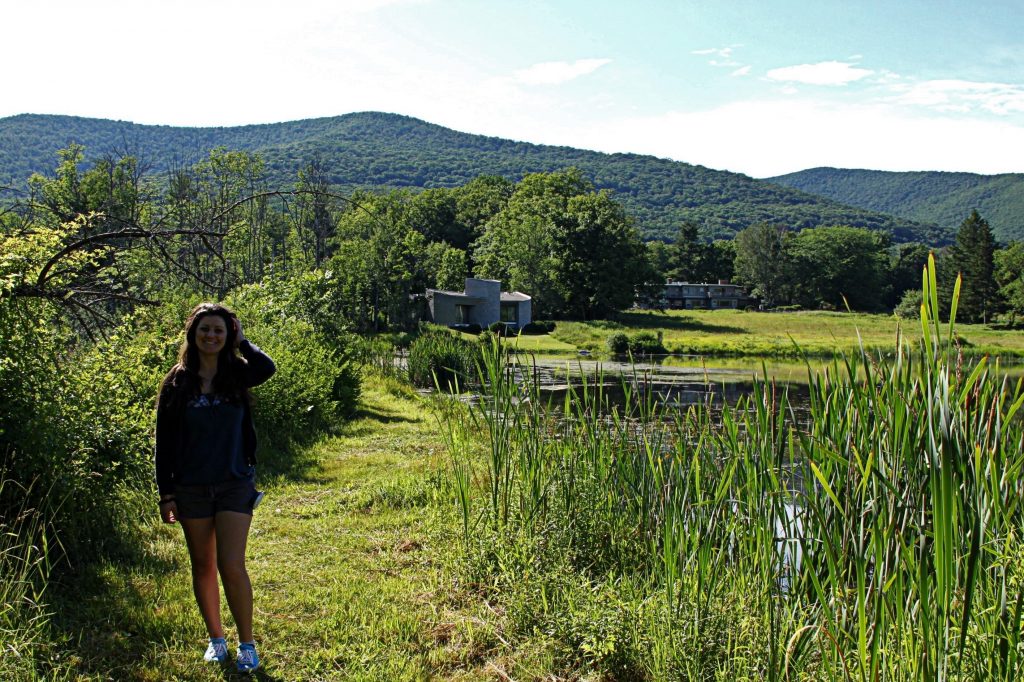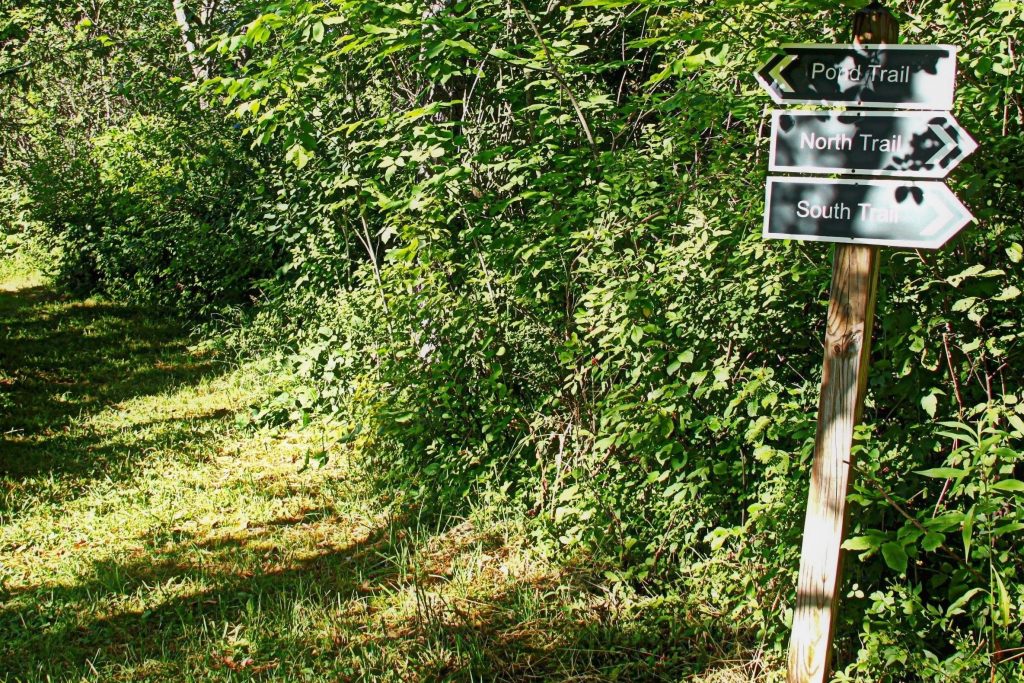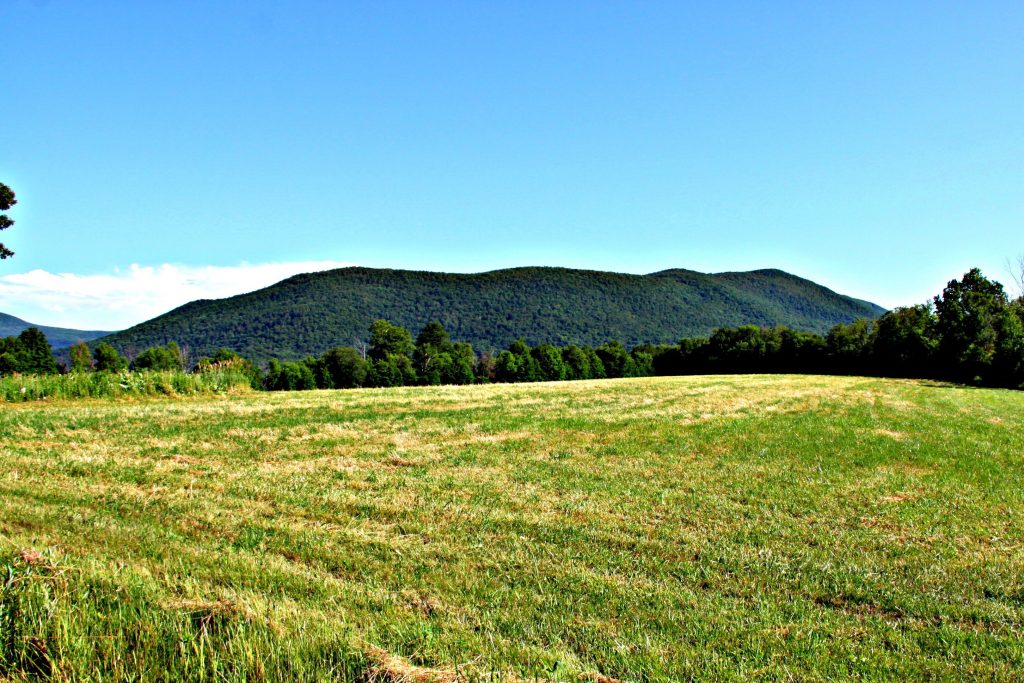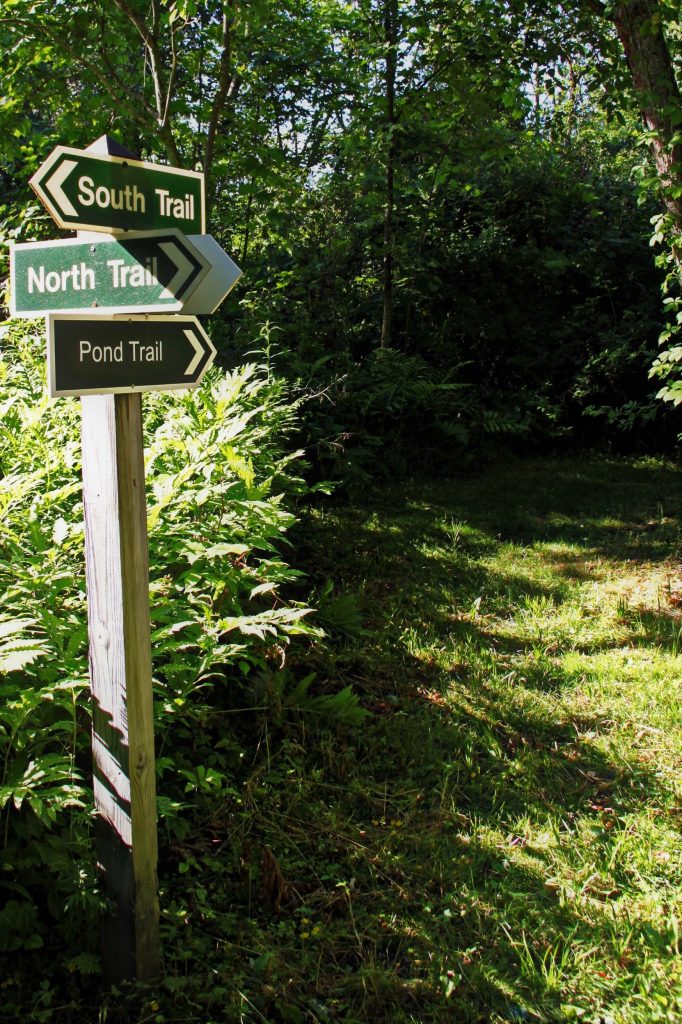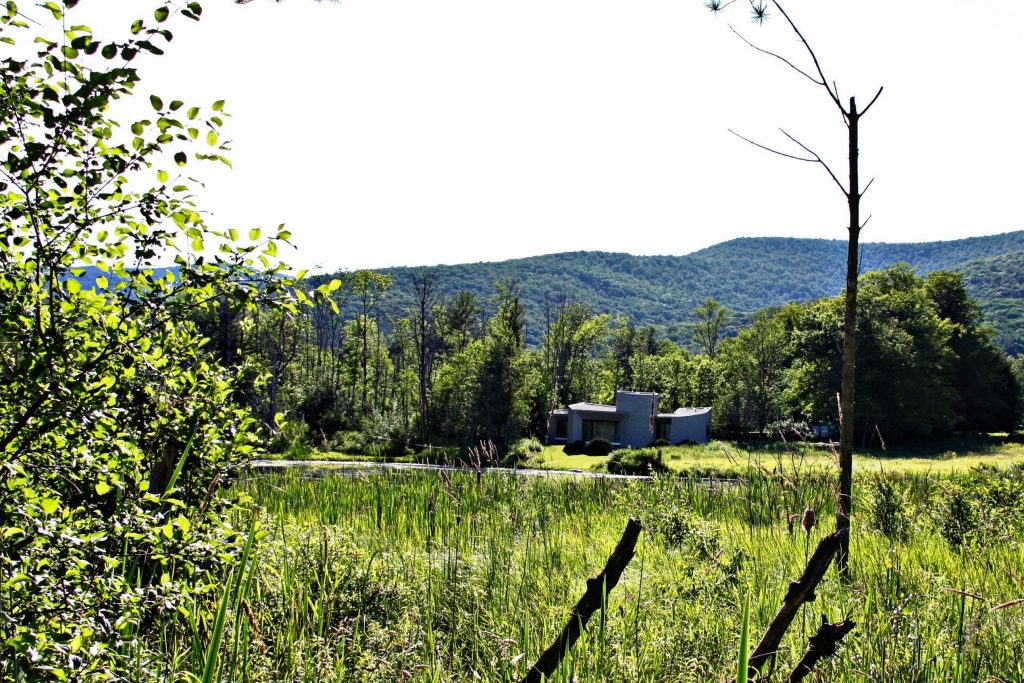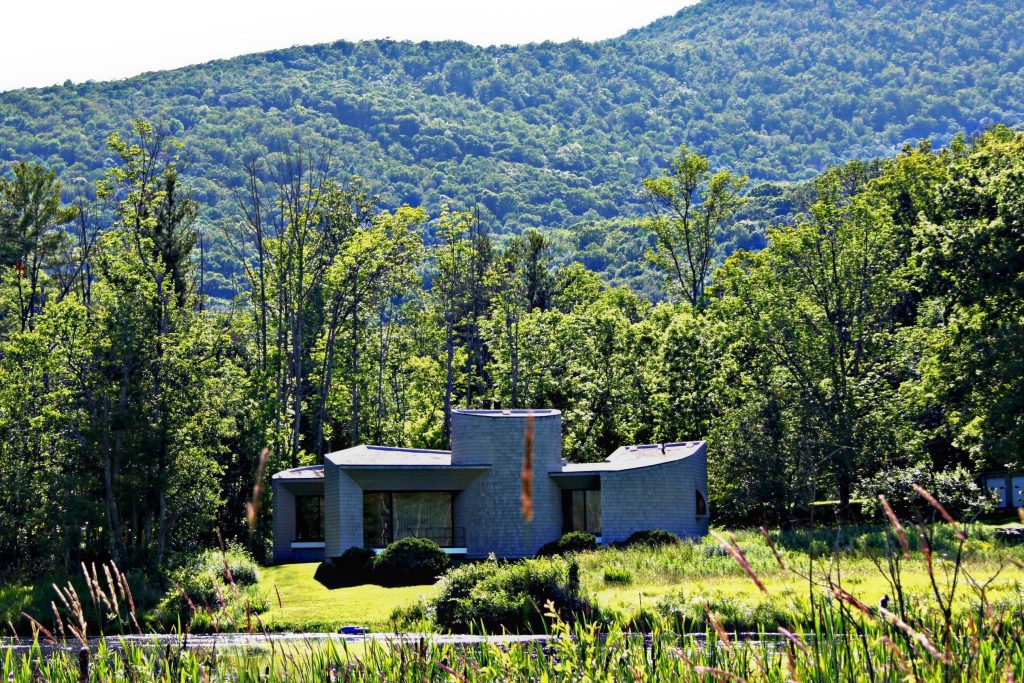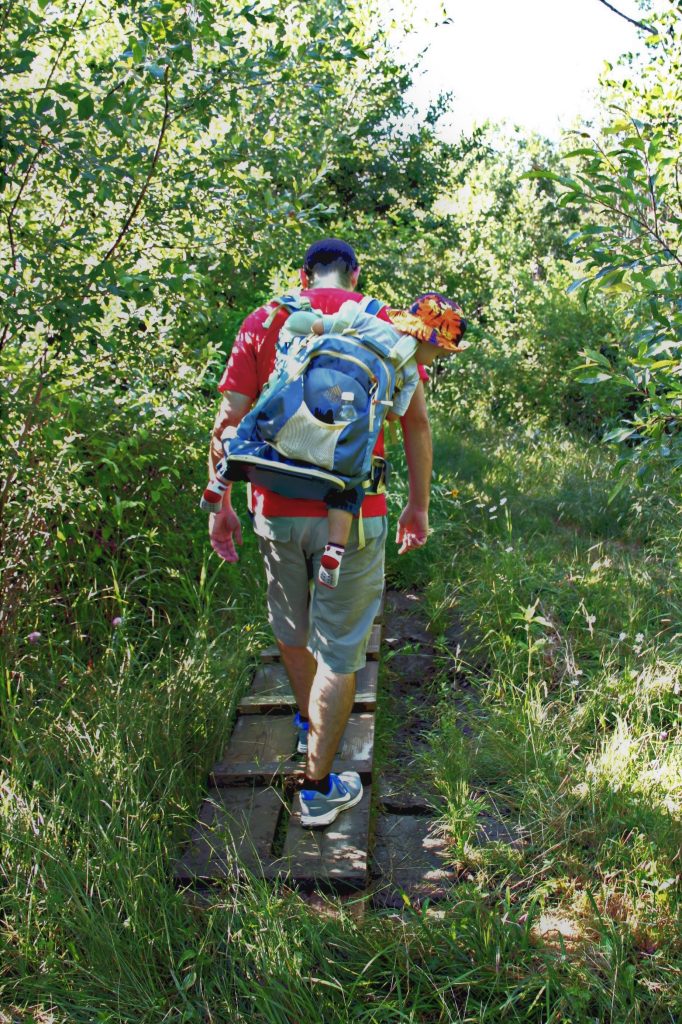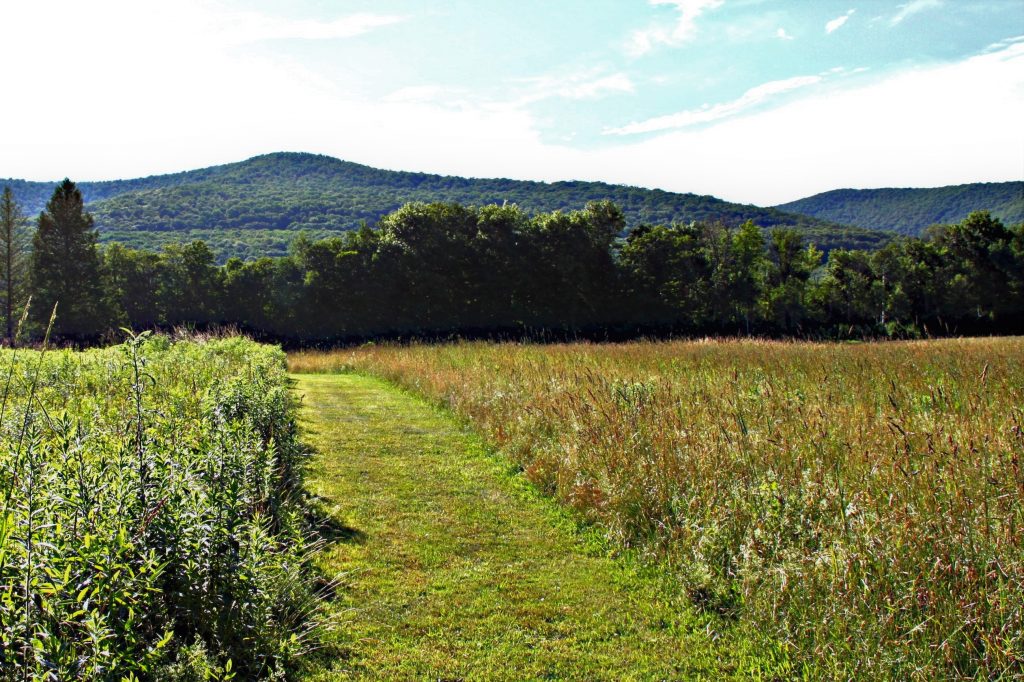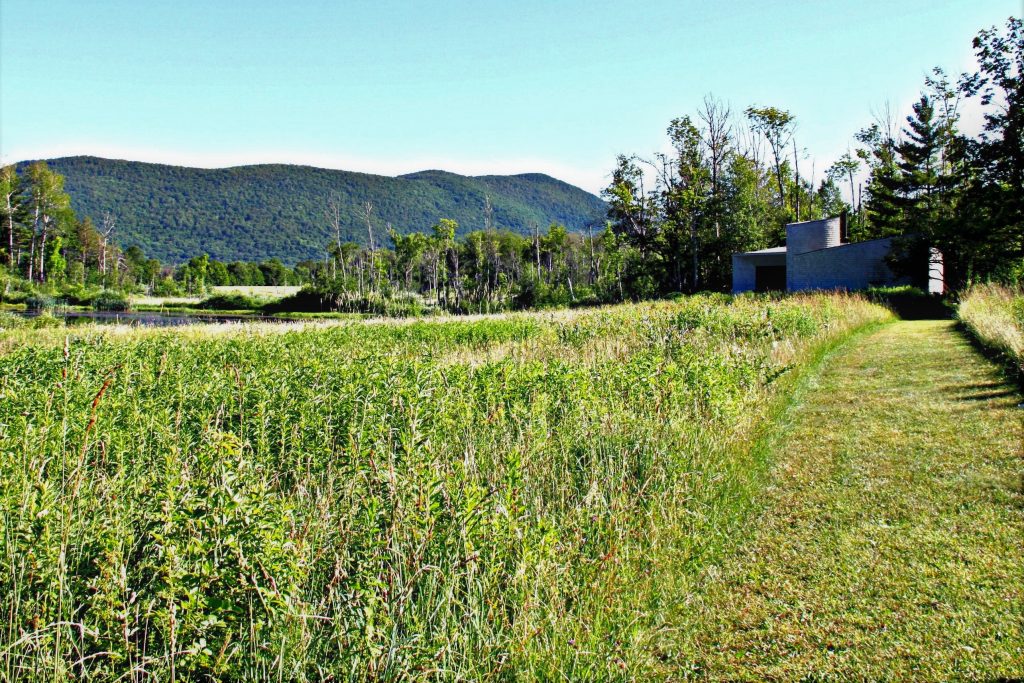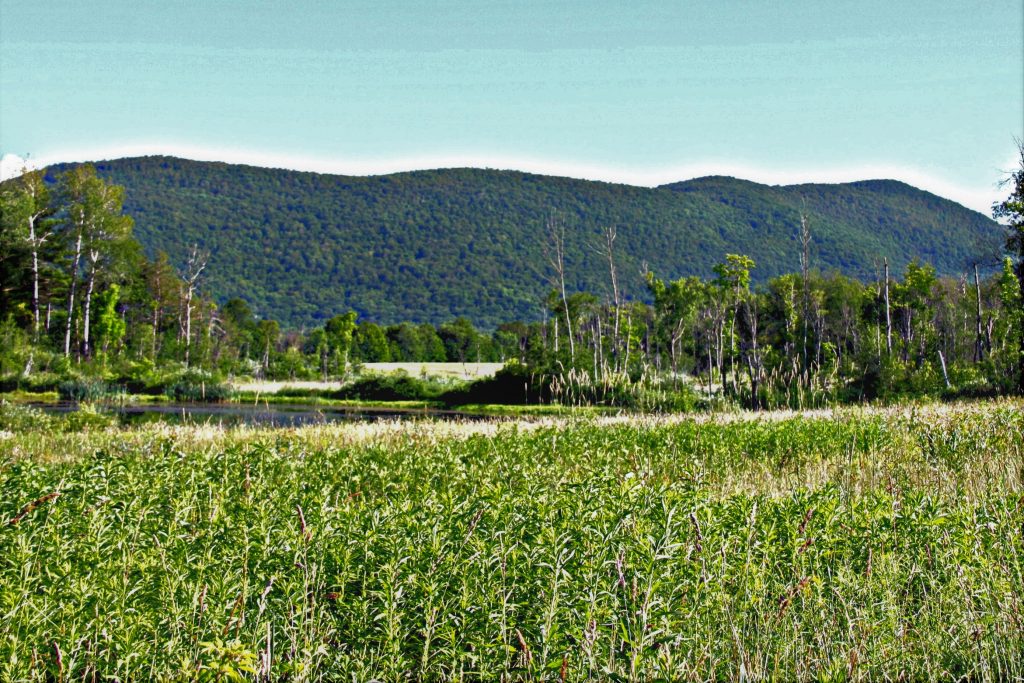 We passed by the guest house named "The Folly" which had a very unique design and is filled with many mid-century furnishings. The mid-century modern cabin is surrounded by many angles and curves in a tranquil setting with gorgeous view. We were told you can stay overnight in one of the houses, which seems like it would be an ideal place to stay with the picturesque grounds surrounding the house where you can sip a strong freshly brewed coffee in the morning or enjoy a herbal tee in the afternoon.
The house offers guest rooms, it has a communal living room for gatherings, a breakfast area and a outdoor swimming pool for summer out in the garden. The breakfast is always freshly made and known as one of the best in the area. You'll be delighted by the taste of fresh baked quiche, strata or french toast, fresh eggs and vegetables cooked to order always served fresh and the highest quality bacon and breads sourced from our local suppliers. The Inn at Field Farm is a very unusual and lovely place to stay and would never disappoint with the hospitality and friendliness of  long-time staff members.
The trail we took circled back to the main house. Inside you can find examples of what are some of the things visitors can spot while exploring the the trail. We suggest stopping here first before heading out on the path.
There are no facilities available here like restrooms, water fountains, food and drink vending machines or picnic benches so plan before embarking on this hike. During our entire visit here we did not see anyone else on the trail so you'll pretty much be sure to have it all to yourself. Although in the winter this spot is well known and popular for cross county skiing so it does get busy.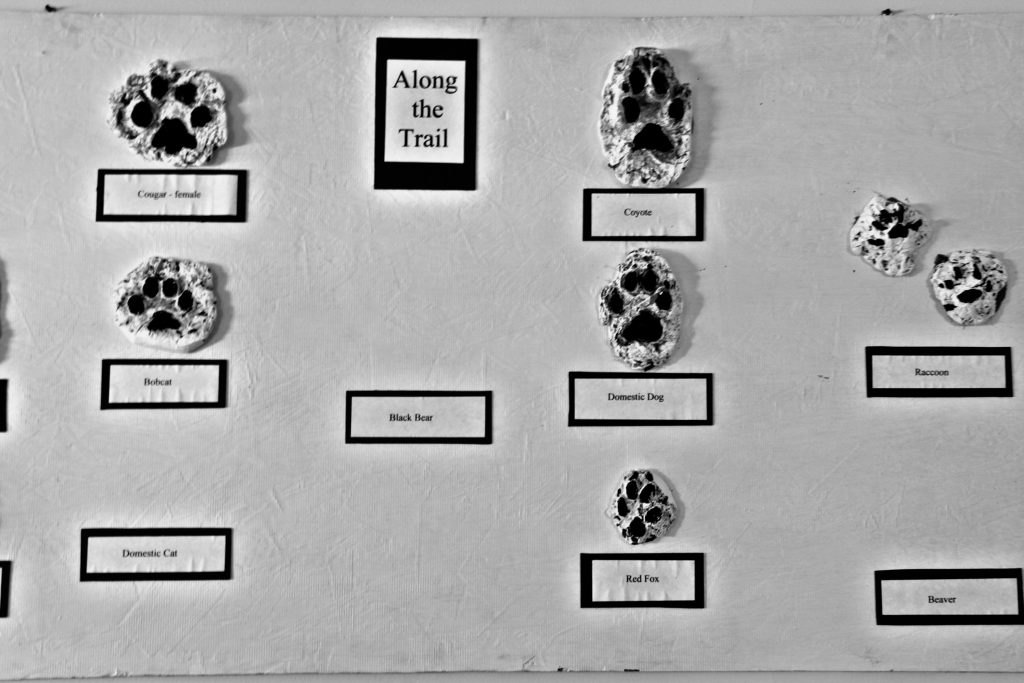 You can find Field Farm here: