When you first think of this town in Western Mass, dinosaurs might be the last thing that comes to mind. Sometime in the 19th century, Westfield, Massachusetts was a prominent center of the buggy whip industry, and got to be known as the "Whip City" which locals still call it to this day.
Maybe that's why it is so surprising that from all the places in the world where you can actually see and almost touch one hundred million year-old dinosaur footprints, one of those places is right here in the small town of Westfield, Massachusetts. 
The Town of Westfiled, MA first settled in 1660 and is located in Hampden County, in the Pioneer Valley of western Massachusetts. It transformed itself from an agricultural town into a thriving industrial city in the 19th century and had a population of over  41,094 as of 2010 census. Today Westfield is most known for its prominent position in the precision manufacturing industry.
Westfiled, MA is where you'll find Stanley Park named after Frank Stanley Beveridge. Stanley was born in Nova Scotia, Canada on April 17 1879. When he was only 21 years old he traveled from Pembrooke Shores, near Yarmouth, Nova Scotia arriving at Mount Hermon School in Northfield, Massachusetts with only a quarter, a dime and one Canadian dollar bill. Thirty one years later he founded Stanley Home Products, Inc. in Westfield, Massachusetts after resigning from his long position as a Director of sales at Fuller Brush Company in Hartford, Connecticut. Leaving a lasting legacy Mr. Beveridge established Stanley Park on twenty-five acres of nature land.
If you stick around long enough you might hear the bells ringing at The Stanley Park Carillon Tower. This 98 feet high structure was completed in 1960 and is faced with Indiana limestone topped by a gold leaf dome.
The gardens are plentiful at Stanley park including the Rose & Flower Garden, Asian Garden, a Rhododendron Display Garden, The Arboretum, Herb Garden, and Woodland Wildflower Garden.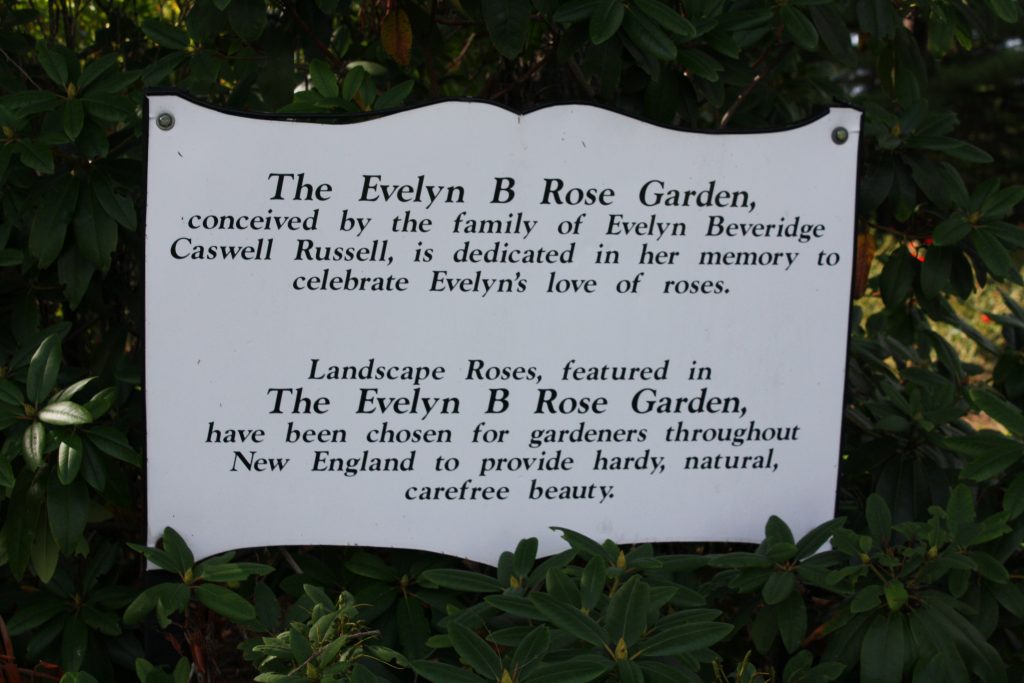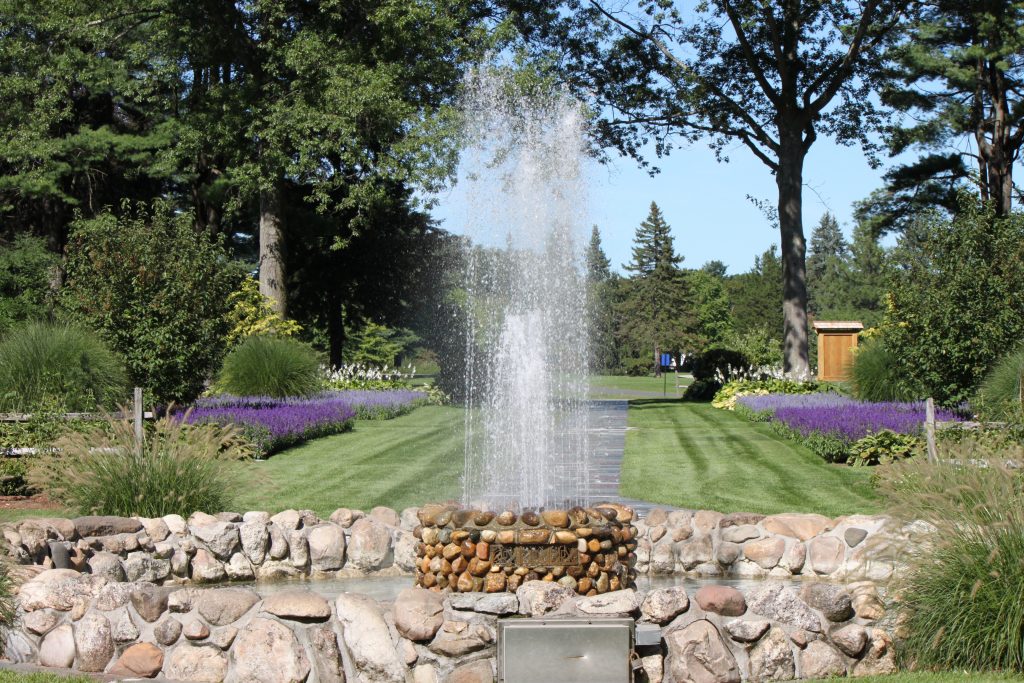 The "Shrine Area" located next to the Acre Lawn houses two shrines donated to the Park – The Our Lady of Fatima hand crafter by native Westfield resident Rocco Calegari and the St. Fiacres Statue, long recognized in France as the patron saint of birds, animals and gardeners.
The waterfall that often dries out is best seen after rain or in winter months. Although Stanley Park is open to the public daily from May to November and  closed during the winter people can still enter the park at their own risk.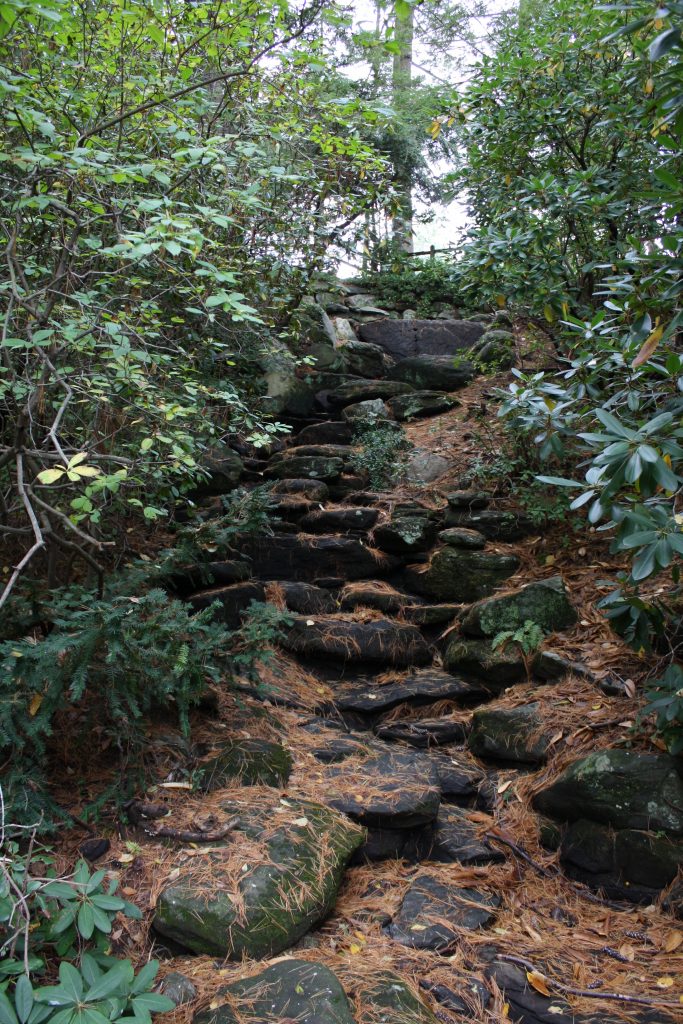 Wooden benches are located throughout the park for convenience where visitors can take a seat and enjoy the stunning scenery of this peaceful spot.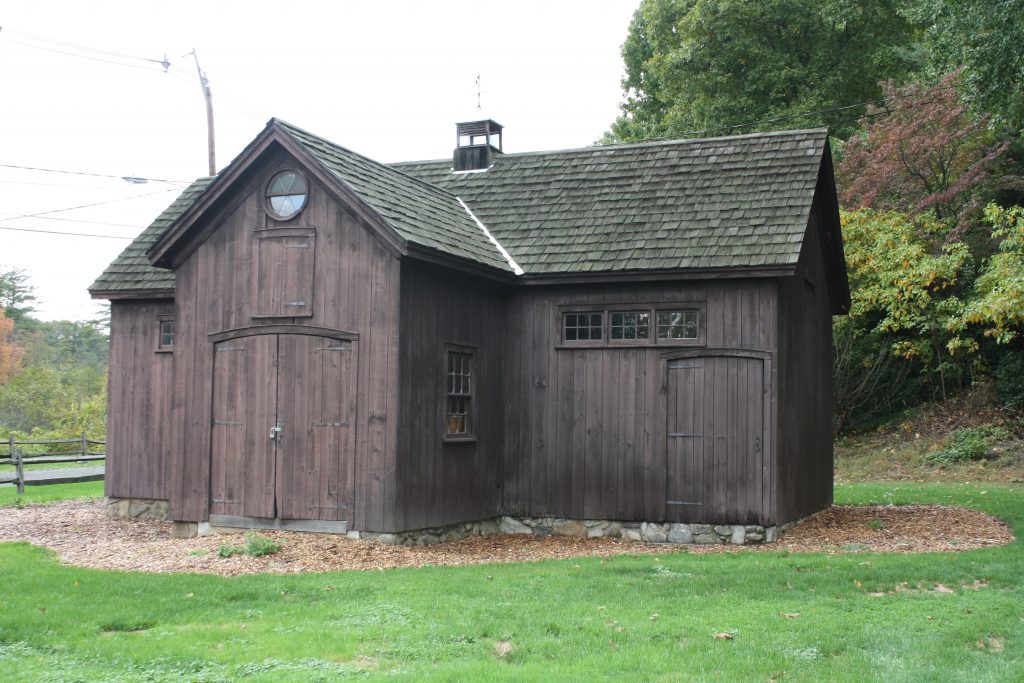 The Lily Pond is straight out of a fairyland and often meets visitors with Lily pads, frogs and tadpoles synchronized (or not) to the tune of a frog opera. 
The Black squirrels that were brought from Michigan as a gift to Frank Stanley Berveridge from Hubert L. Worell and Alvah Elzerman are a Westfield phenomenon since the late 1940's and are now found all over the Pioneer Valley and have since adapted to their new surroundings and thriving. 
The Duck Pond sitting in the center of the Colonial-era Village next to the Old Mill is the home to ducks, fish and swan. The Village consists an orchard, old mill and still functioning waterwheel, an old town meeting house, covered bridge, carriage shed, blacksmith shop, and arched bridges all with a backdrop of flowering azaleas and rhododendron.
The park has ample parking and consists of over 300 acres of wooded trails you can stroll through (some of which wheelchair accessible).
There are fountains at the side entrance of the park and a large playground with bathroom facilities and green fields at the main entrance of the park right across Westfield State University.
Stanley Park is a nature playground with all kind of wildlife, lowers, ferns and plants all resigning happily in the most beautiful setting.
Stanley Park offers variety of events and programs all of which you can find here. 
The Park is a local treasure and comes highly recommended you come and visit if you ever find yourself in this neck of the woods.