With a history dating back 4,500 years Stonehenge has many different meanings to people today. Some see it as a wonder of the world, other search a spiritual peace here and to most it is a source of inspiration. But no one can deny that the Stone Circle is a masterpiece of engineering, and building it would have taken huge effort from hundreds of well-organised people using only simple tools and technologies.
Created to match Stonehenge, with similarly sized pieces oriented in astronomically equivalent coordinates by Mark Cline of Enchanted Castle Studios in 2004, Foamhenge is a full-scale styrofoam replica and a  popular roadside attraction located right in the heart of Virginia.
Inspired by the 16-foot-tall foam blocks Mark saw at a local insulation manufacturer was what brought the initial idea of building the structure in 1998. He had the concept and materials, but needed a location for this massive creation. After some negotiation he made an agreement with The Natural Bridge (a poplar Virginia attraction located just down the road from Foamhenge) for rent-free land with the intention of attracting tourists to both sites.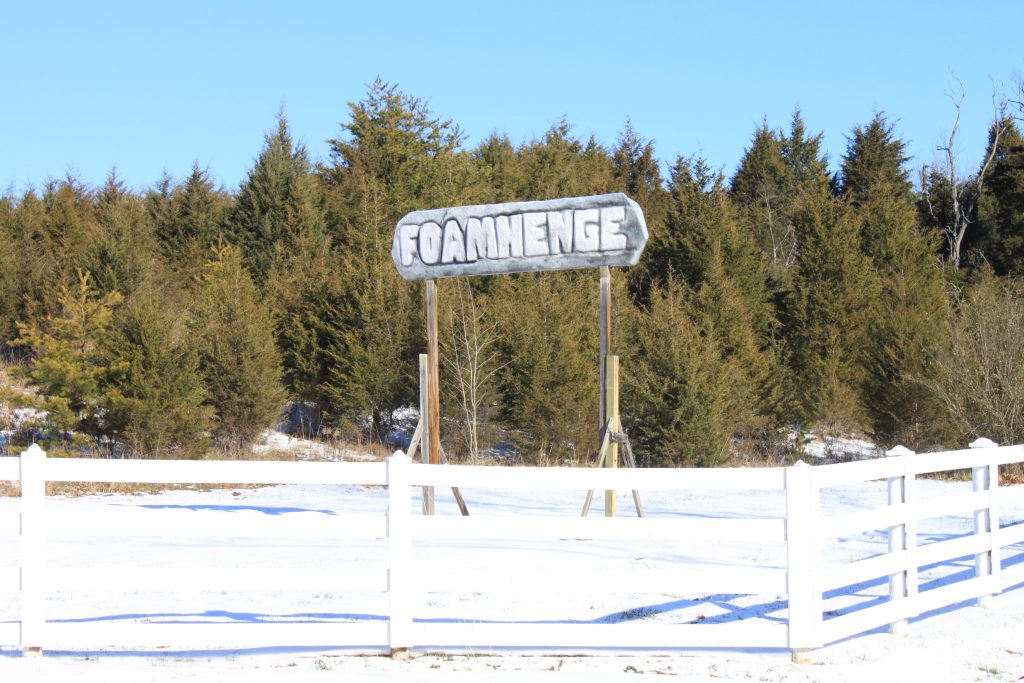 The 'stones' which were composed completely of styrofoam and weighed approximately 420 lbs. a piece were painted gray and stabilized with embedded 2.5-inch-diameter piping, extending from a concrete footing to the top of each stone. As opposed to the contraction of Stonehenge which took over 1000 years the building of Foamhenge took only 10 days to be completed.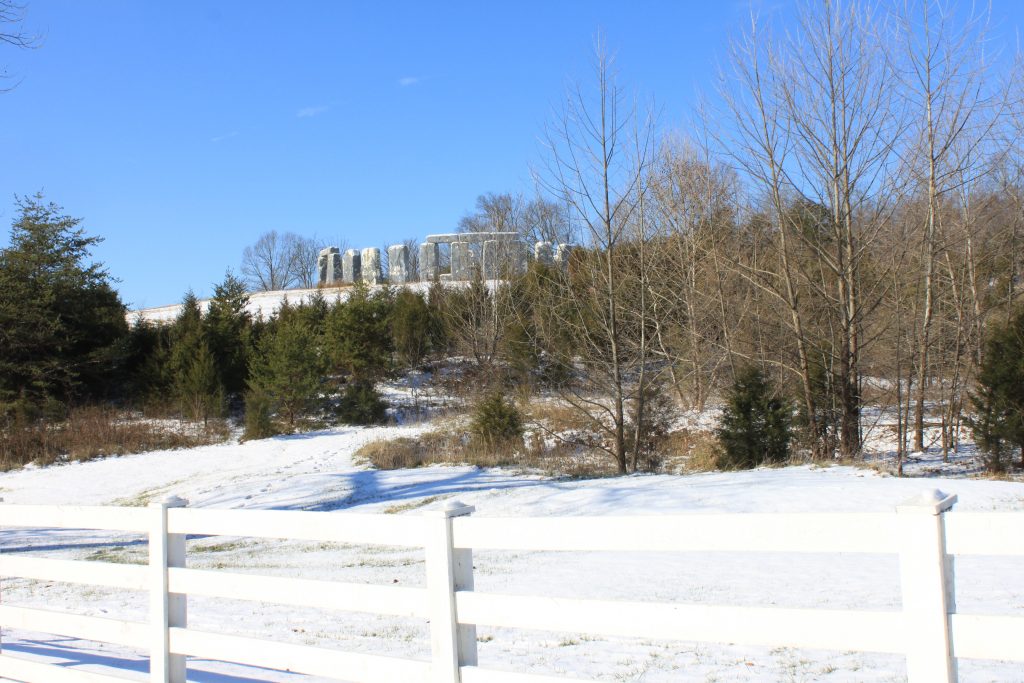 Cline created Foamhenge as a whimsical, temporary, passive roadside attraction and architectural folly expecting it to last only a year or two but it's popularity sustained its legitimacy and purpose and lasted for over 12 years at the Natural Bridge location. 
Unfortunately  due to the the temporary nature of its construction and it being exposed to the elements and moderate climate the foam pieces started deteriorating significantly by 2015 and needed repair. 
The foam structure was dismantled on August 30, 2016 and placed in storage at Cline's studio after The Natural Bridge become a State Park in 2016, forcing Foamhenge to close.
But that was certainly not the end of Foamhenge!  An agreement was made and the newly repaired and repainted pieces were moved and re-constructed, with the help from an astronomer, for permanent display at a popular 116-acre family owned and operated Cox Farms located near Centreville, VA, a suburb of Washington, D.C.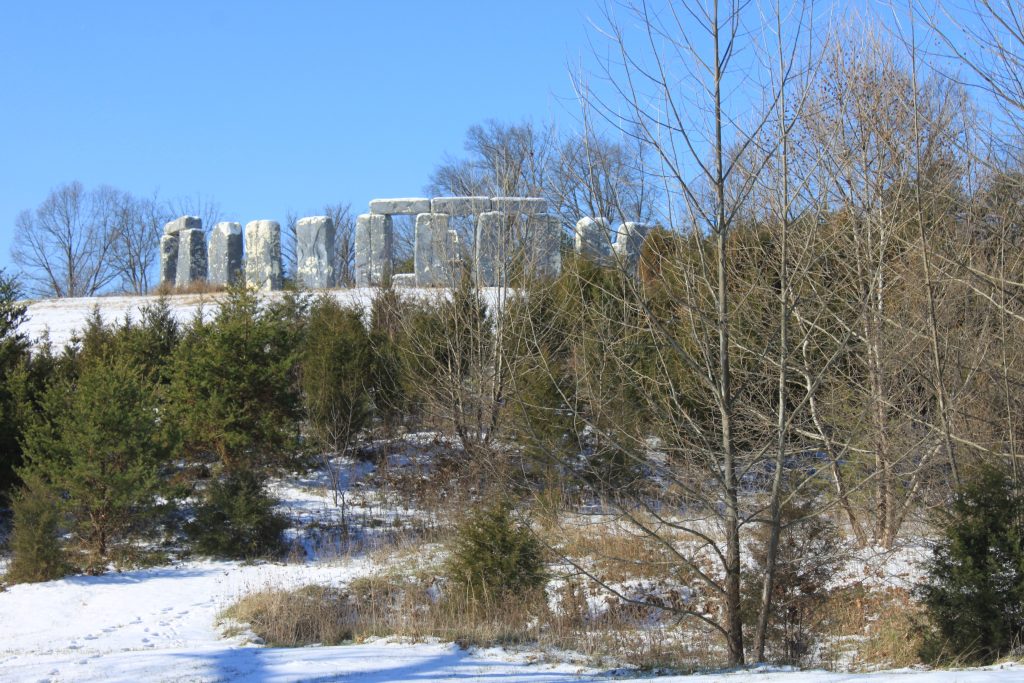 Today the replica of the enigmatic English monuments is open to visitors from 12 p.m. to 2 p.m. on Saturdays in the Spring and Summer months (April 25 – Aug. 22). Foamhenge is included with Fall Festival and Fields of Fear admission and is open to visitors from 1 p.m. to 3 p.m. on Saturdays during Christmas season. From late December through late April, Foamhenge is closed entirely to visitors.