The Mount was designed and built in 1902 by the noted American Author Edith Wharton in Lenox, Mssachusetts. This magnificent three story house was inspired by the 17th century Belton House in England, Edith Wharton used the principals described in her first book,The Decoration of Houses, while designing the house. This beautifully restored mansion is an excellent example of the attention to detail and order that she also put into her work.
The Mount is open daily from 10am to 5pm and there are tours available from 11am every half an hour. The tour is extremely informative and fun. However you can also take a self guided tour around the premises. Visitors can walk inside the house and explore the rooms at their leisure and get a peak into the life Edith and her husband who lived here between 1902 and 1911.  You are actually allowed to touch some of the items around the house pick a book off the bookcase and look through the pages and even take a sit on the furniture, which is pretty neat.
Sink into the incredibly comfy chairs in one of the rooms and imagine yourself sipping a glass of wine while enjoying a delightful conversation with Edith Wharton discussing one of her past or future creations.
Or imagine yourself having a delightful dinner with Edith and her friends around this lovely table.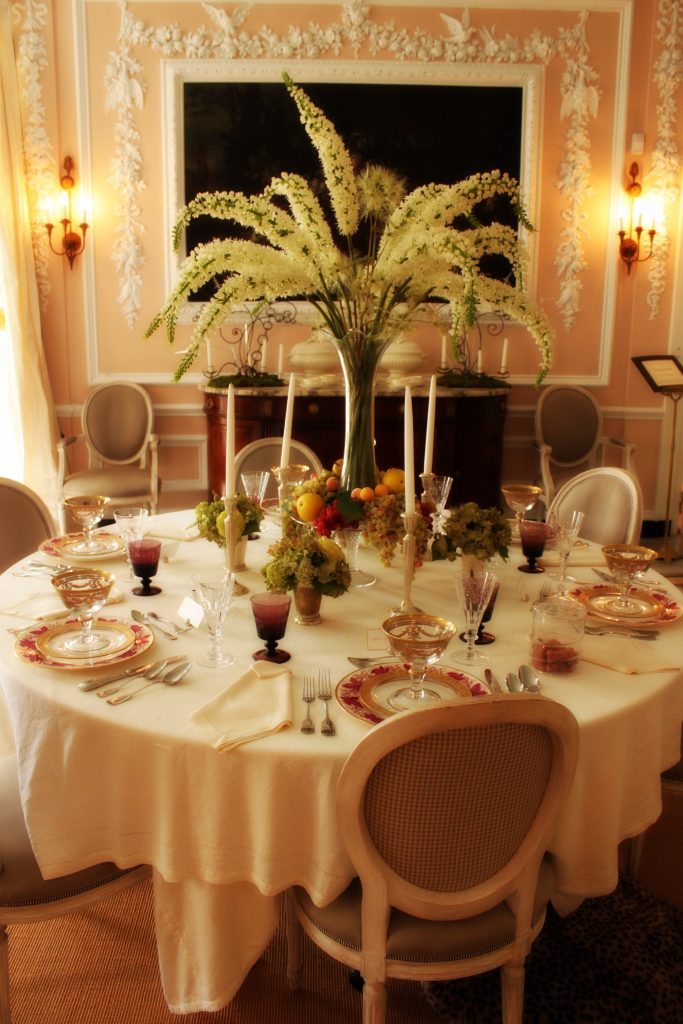 You can't pack a picnic, but you can grab a lunch from the terrace cafe and enjoy it outside on the bistro tables with the wonderful views of the grounds.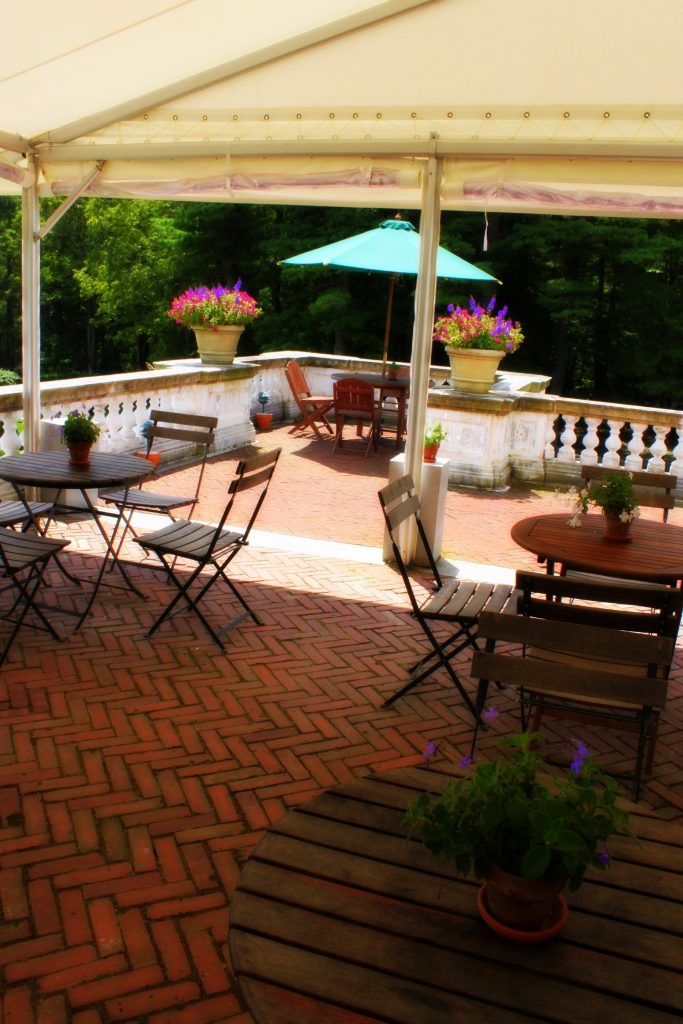 After lunch or coffee you can stroll through the spectacular Italian walled garden, formal flower garden, alpine rock garden, lime walk and extensive grass terrace outside. It's the perfect way to spend an afternoon or an evening.  If you are taking the guided tour you'll learn all about the many gorgeous flowers that bloom in the garden.
On our way out we stopped at the stable. The original purpose of which was to shelter Edith's horses and carriages. Today it is used to present music, readings, theater, workshops and films.
The House have been featured in several high-end magazines and has significantly grown in popularity. Now it is a major attraction in The Berkshires and a wedding and event venue. There are always things happening at The Mount. You can check their page with list of events here.
If you decide to head over and explore The Mount you can find it here: