With over 22 miles of hiking trails Mount Tom State Reservation in Holyoke, Massachusetts is the best way to spend couple of hours or a whole day either hiking, running, bird watching, leaf peeping or cross country skiing depending on the season and your interest. It's a hidden gem right in the middle of the hustle and bustle of the  busy city that gives visitor the tranquility and relaxation they are looking to get while out in nature.
On this particular day after a quest for finding the dinosaur footprints in Holyoke, MA we decides to do a little detour and enjoy the wonderful fall day and the lovely colors of the changing leaves. It was getting later in the afternoon so we knew that a long hike is not reasonable with the few hours left before sunset so we "settled" for a walk around the Mt. Tom Reservoir.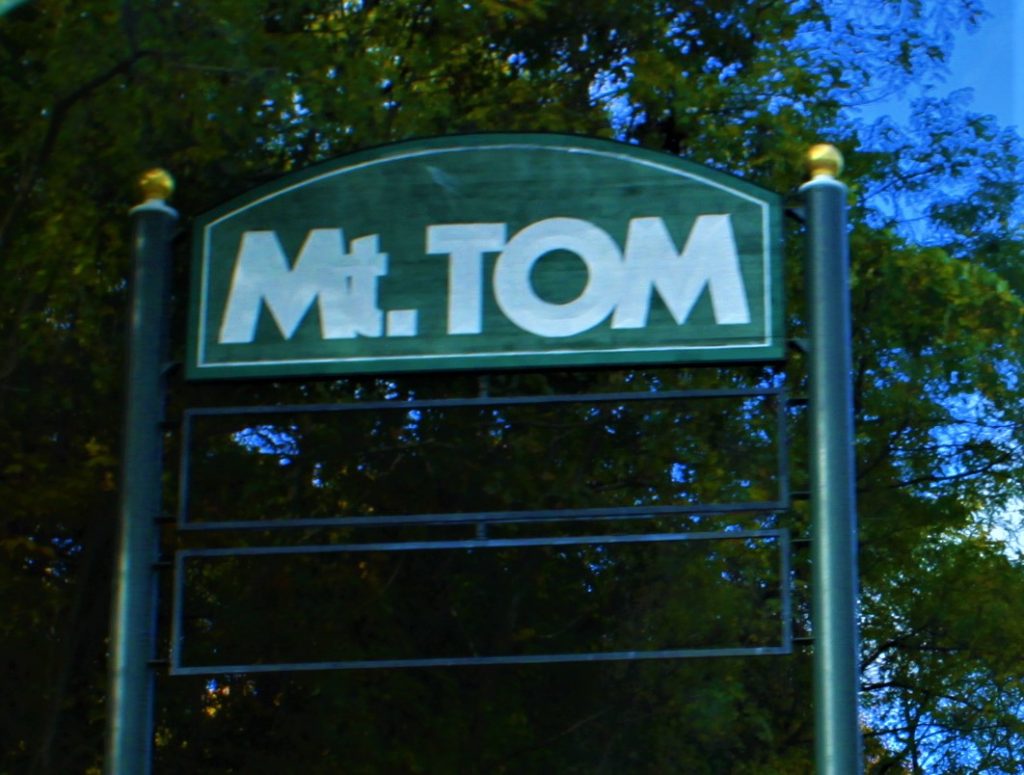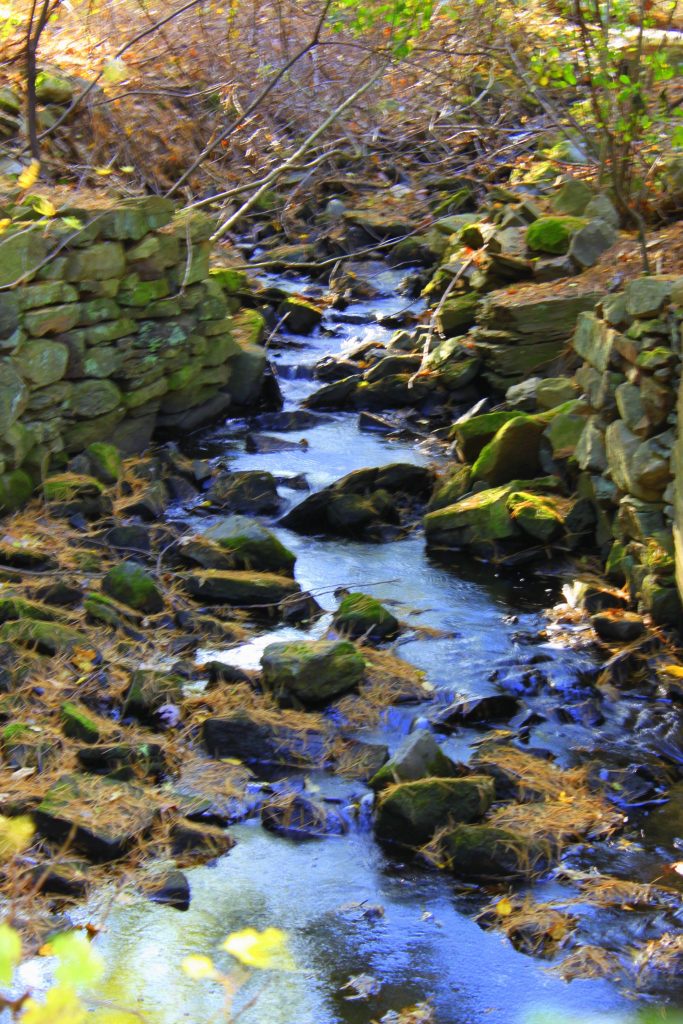 We walked on the well-maintained service road that circles the reservoir, most of it shaded, between gorgeous tall trees on the smooth, flattish path. The trail is about 3 and a half miles long and is considered moderate to easy. In our opinion it is easy as our little one was able to walk most of it and thoroughly enjoyed the freedom of running around. We would not suggest bringing dogs unless you are planing on keeping them on their leash at all  times since there are many postings around the reservoir pointing that that is not a swimming area and pets are not allowed in the water.
The scenery around the reservoir was stunning. The leaves had just started changing and beaming in red, orange and yellow. We took our time and spend about an hour with little stops here and there  for taking pictures and letting our toddler pick up leaves and chase the births. The red service building that is visible from most of the trail was the perfect setting for our pictures and a great motivator to the little one to complete the last bit of the hike running as fast as he can to reach it.
Mt. Tom Reservation is open from sunrise to sunset and there is a fee of 5$ for MA residents and 10$ for non-residents. Visitors can get all of their questions answered at the Visitor Center and take advantage not only of the hiking trail and many activities available, but also use the grills on the site, playground, shelters for birthday parties, nature center and picnic areas. You can find more information on the Park here. The Park is located on 125 Reservation Road in Holyoke, MA.