We woke up on a late fall Saturday morning with our kids asking what are we going to do today! It happens to us quite often to say the least. Every day to be correct. Their energy and enthusiasm for adventure are contagious and they know it. As always we asked them to go grab a breakfast while mommy and daddy sneak a quick cup of coffee and make a plan for the day. While happily running out the room our oldest turned back at the door and yelled "I love you" still laughing at something his little sister had said. That's when i notice the shirt he had chosen to wear that day!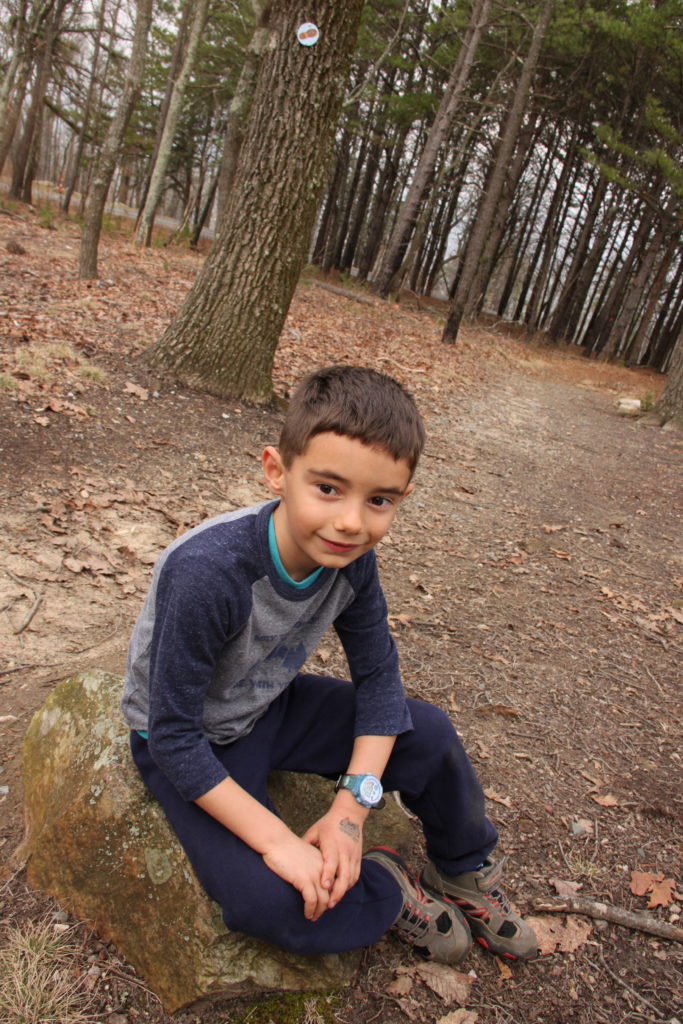 To be honest the mountains are always calling for us and we very often choose to listen to them.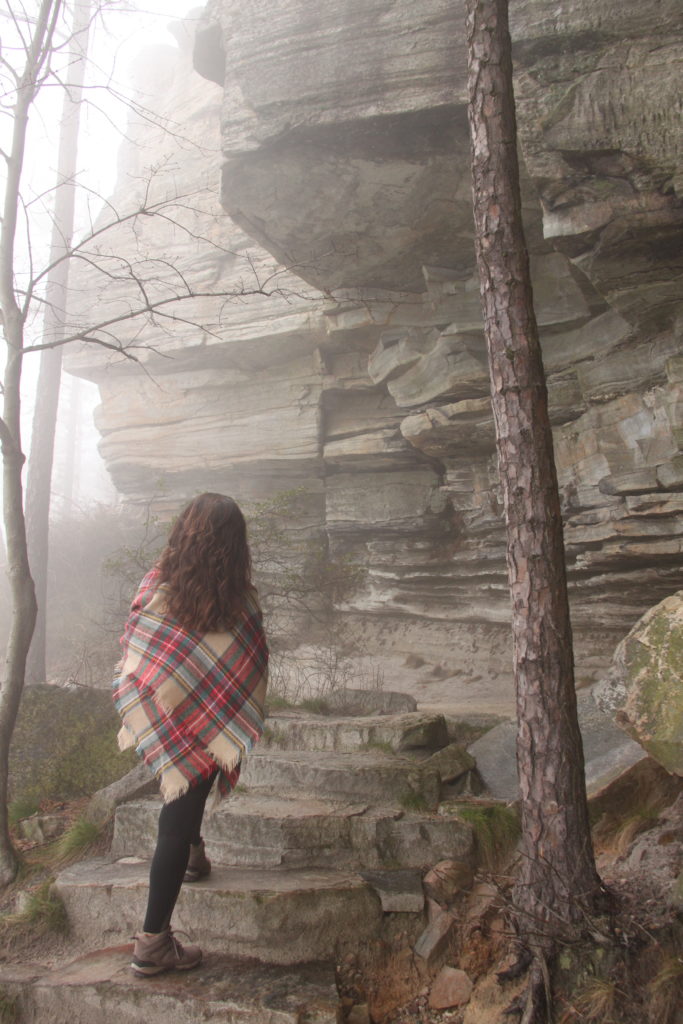 We went ahead to search for possible hikes that are not too far from where we live and we preferably haven't done before. One of our littles enjoys hikes with views and the other one is obsessed with waterfalls so these were our key search words. And that's when we found it! Pilot Mountain! About 2 hours from Charlotte, promising amazing views and just about a 1.5 miles long hike with the possibility of taking another shorter trail for the kids to enjoy if they had the energy while doing a scavenger hunt as a part of the Discovery Trails available on trails around US.
The drive was pretty easy and being able to see the mountain from way back was an added bonus.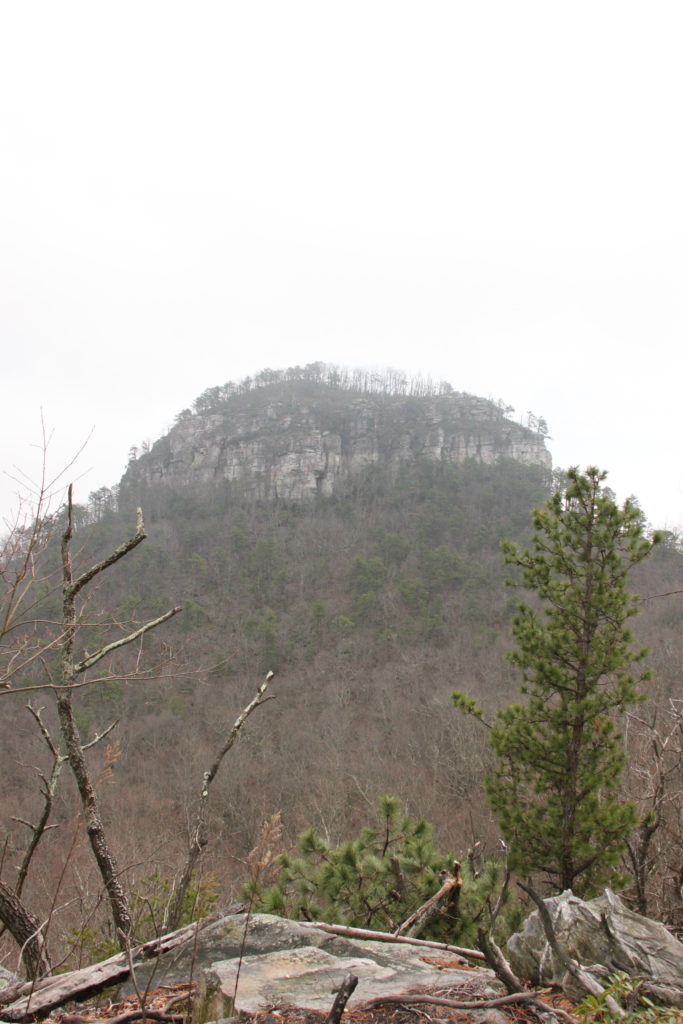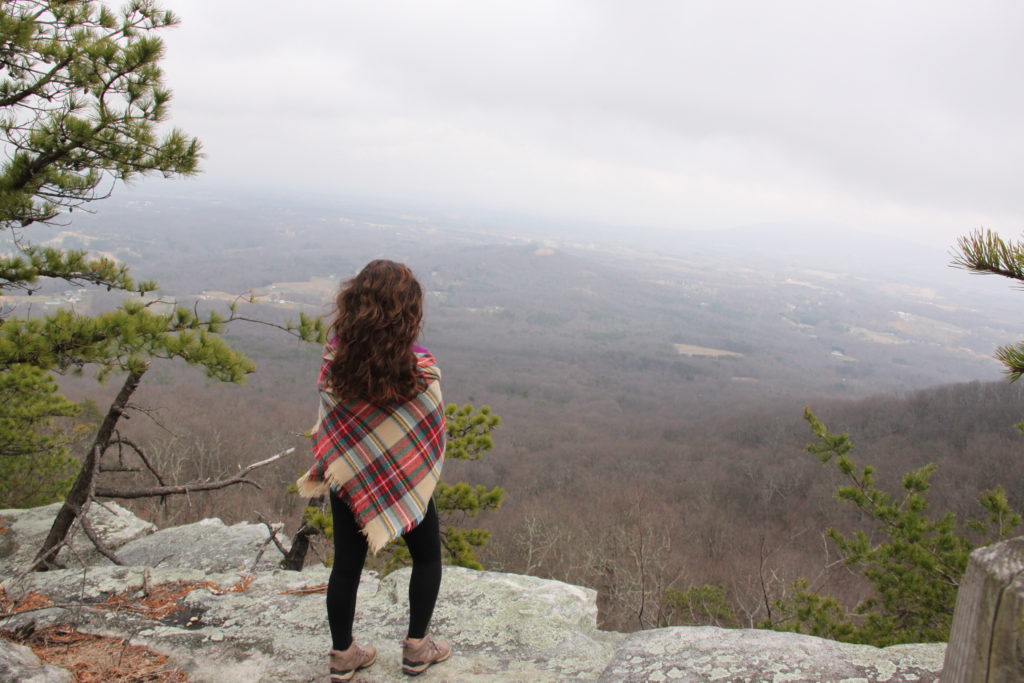 Despite it being a foggy day the views were spectacular and the hike just what we needed.
There were lots of rocks to climb on which is one of our favorites.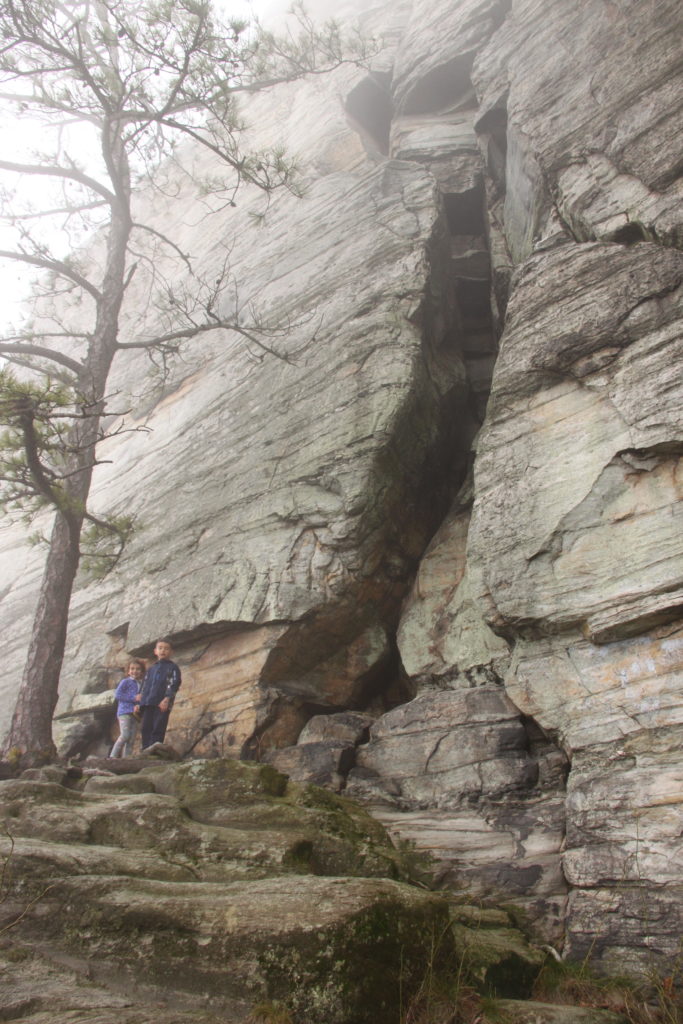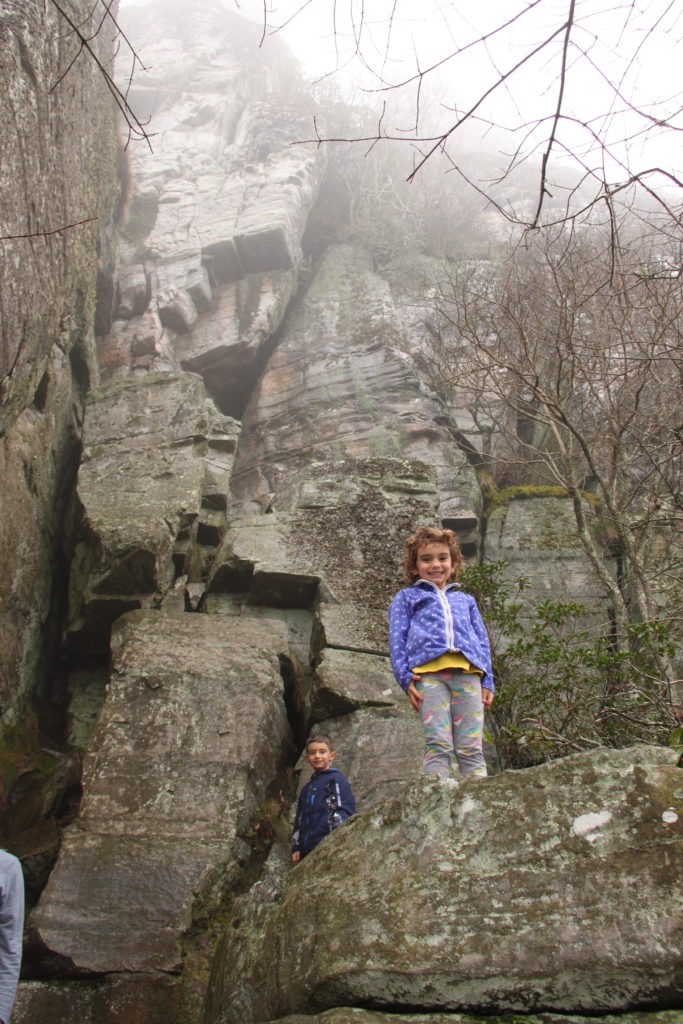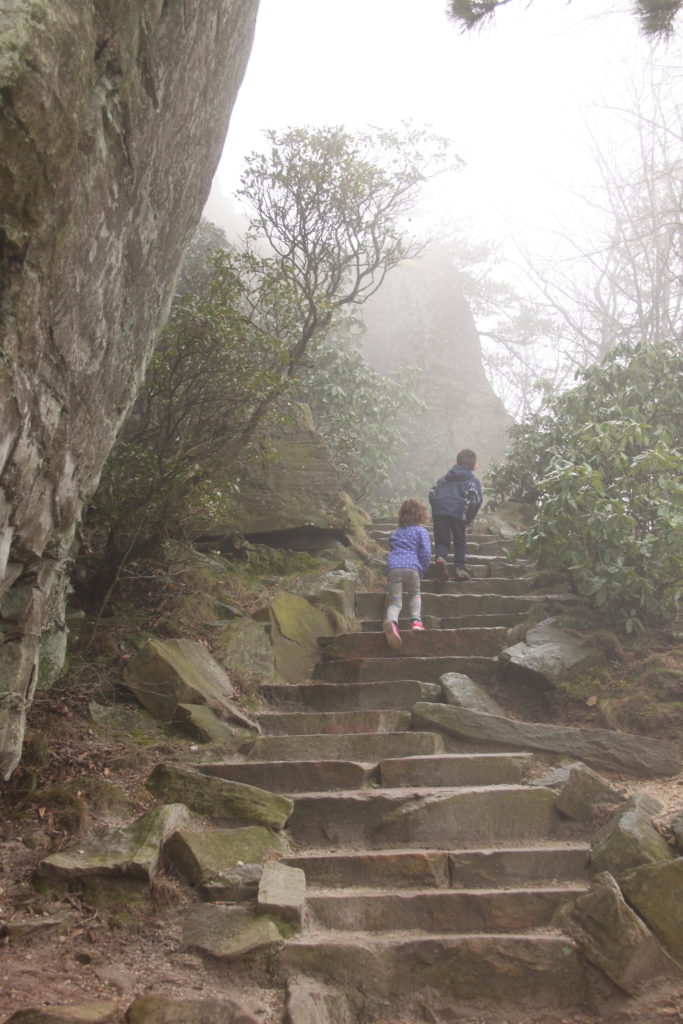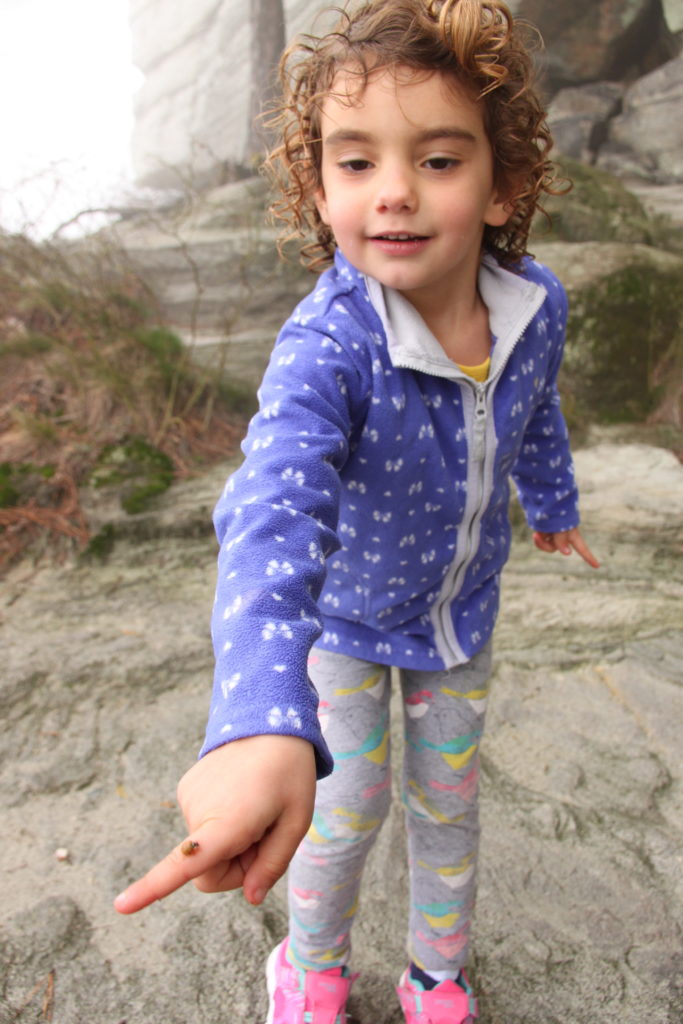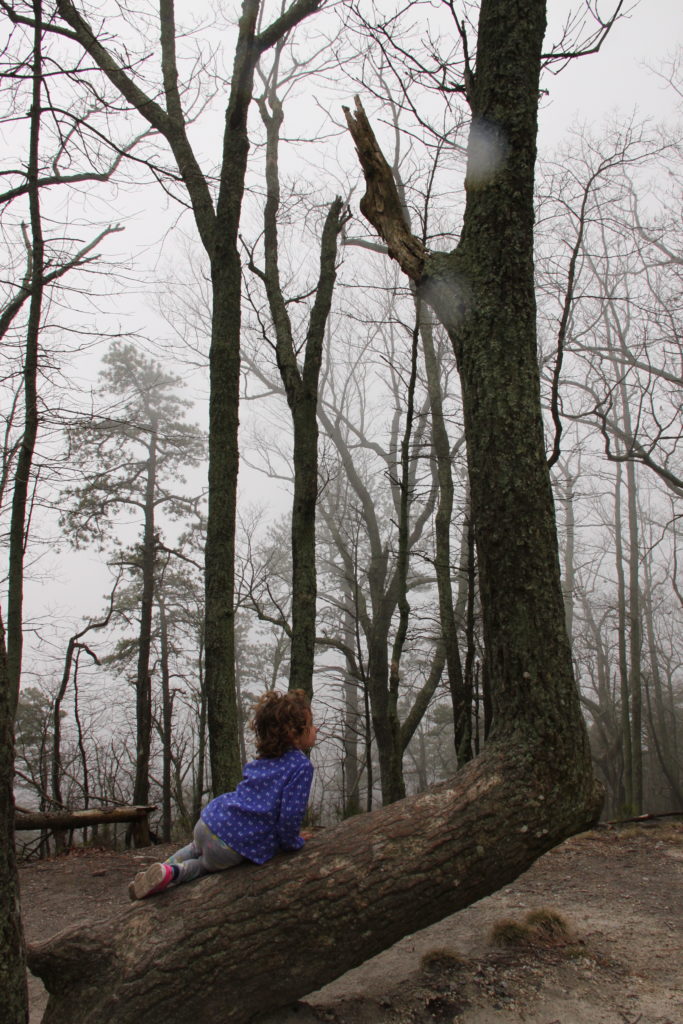 The fog made our adventure even more fun. We played a game where we would ask each other "What do you think is hiding in the woods behind the fog?" You can only imagine some of the answers of the littles!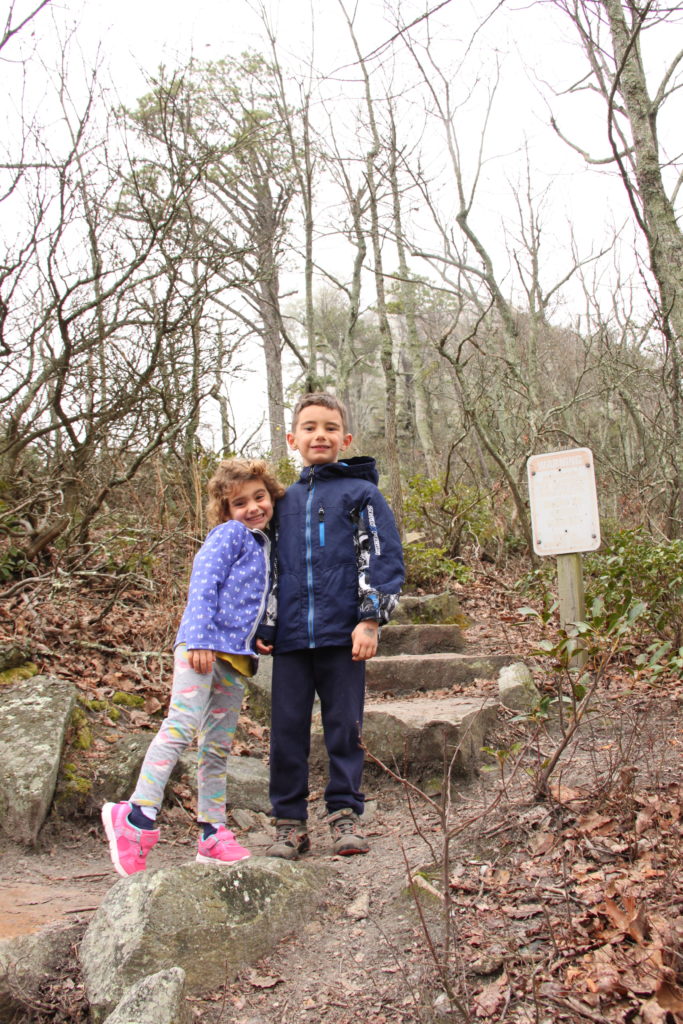 Fun Fact we discovered while reading about the mountain was that for centuries it has been a navigational landmark and is one of the most distinctive natural features in North Carolina.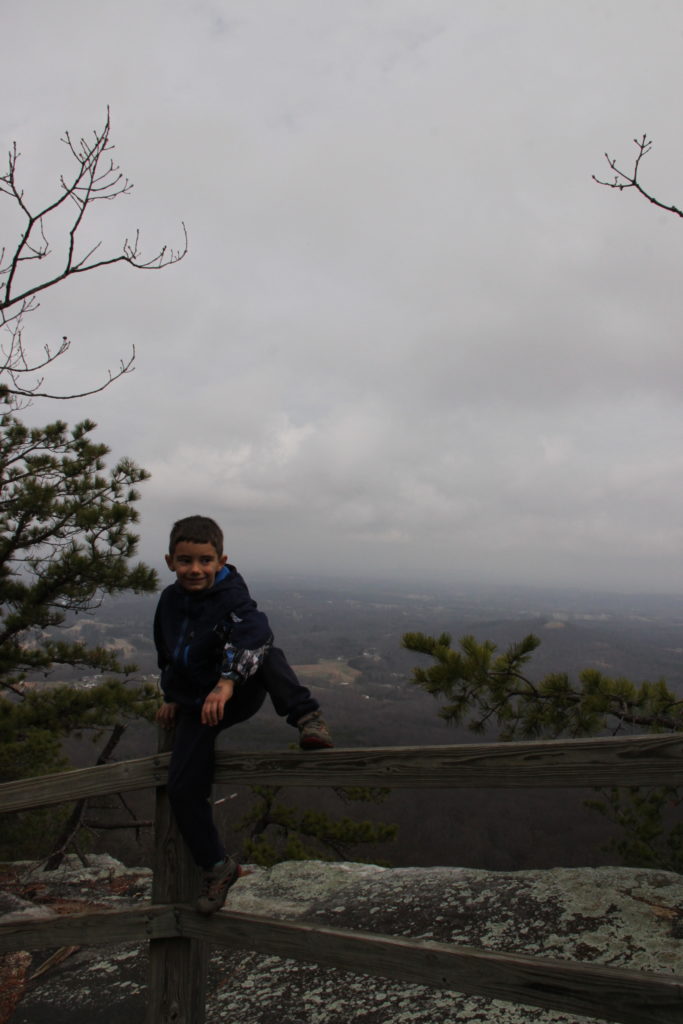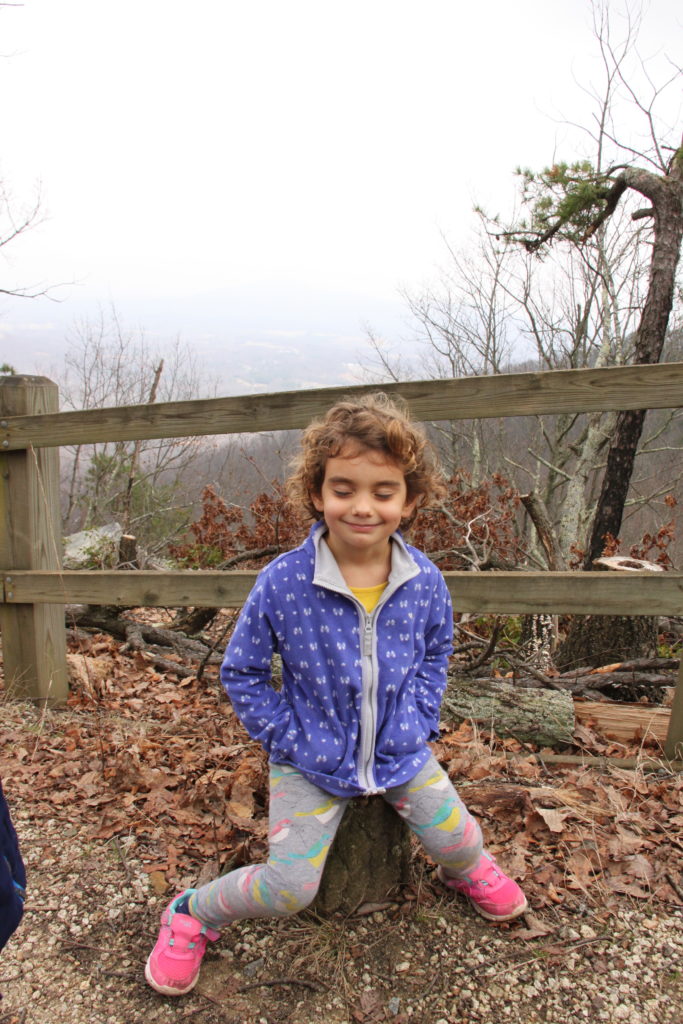 Quick tip before heading on this hike: double-check the weather! We did and we still got surprised by the conditions. The high elevations and the late fall mounts make for a quick change of weather. Also pack a warmer jacket and if presented with enough time a picnic too. There are a lot of places where you can sit and enjoy it while gazing at the views.
There are different trails that you can take. If you are looking for a challenge you can starts at the bottom of the mountain instead of driving up the paved road. We would definitely recommend if you are an experienced hiker and are hiking without small kids.
As always,
We wish you breezy days and happy hikes!