We absolutely love South Mountains State Park and all the different trails that can be explored there. Wtih the variation of terrain and all of the hiking options, one can never get bored whichever path they choose along the 40 miles of equestrians, running, horse riding and mountain biking trails.
This past week we picked an overcast Friday and departed early in the morning in hopes to avoid crowds and beat the rain. Chasing waterfalls on rainy days is the best and South Mountain State Park is the perfect spot to enjoy lots and lots of them.
Our plan as per usual was to do the High Shoals Falls Trail (you can read more about it here) so we set on the trek to it. It wasn't long before we reached the first foot bridge crossing the river and realized that there was a new trail created that we hadn't seen before. We knew work had been done there as we saw signs earlier in the year that stated that a "New Trail is Coming" but no more details were provided.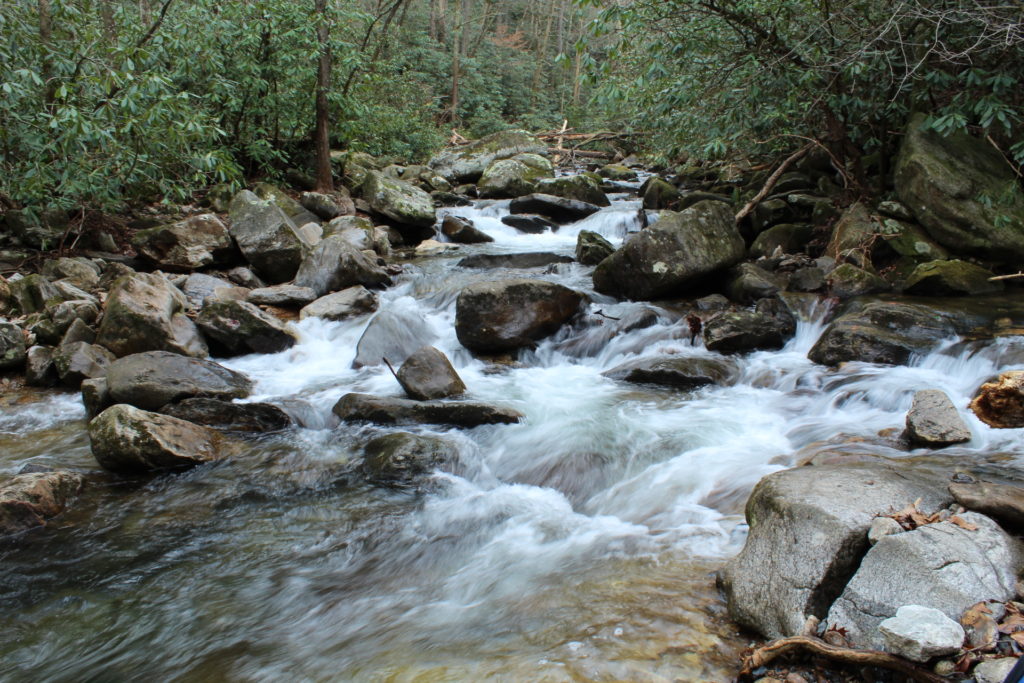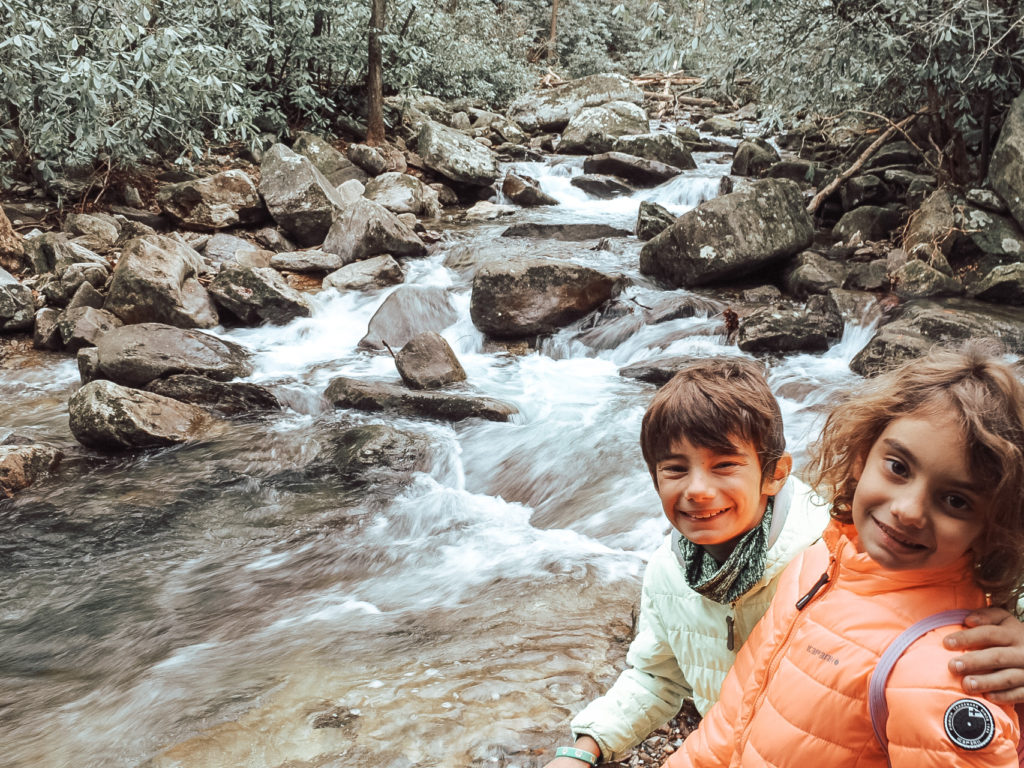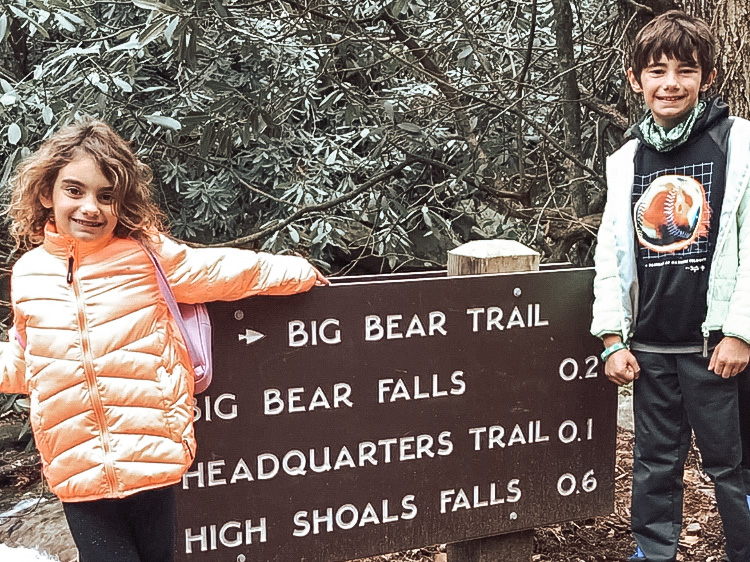 The sign pointed right towards a waving cleared narrow path that followed the river from high above it. The trail is only 0.2 miles long but pretty steep. Multiple cascades were visible now that there are no leaves on the trees,  some of which pretty good in size.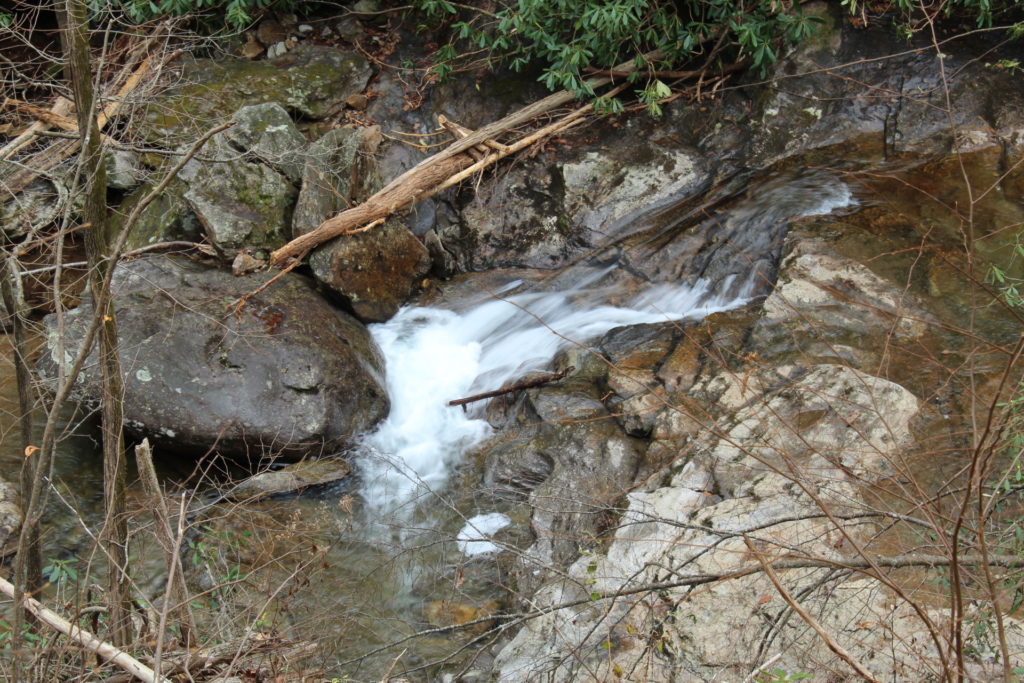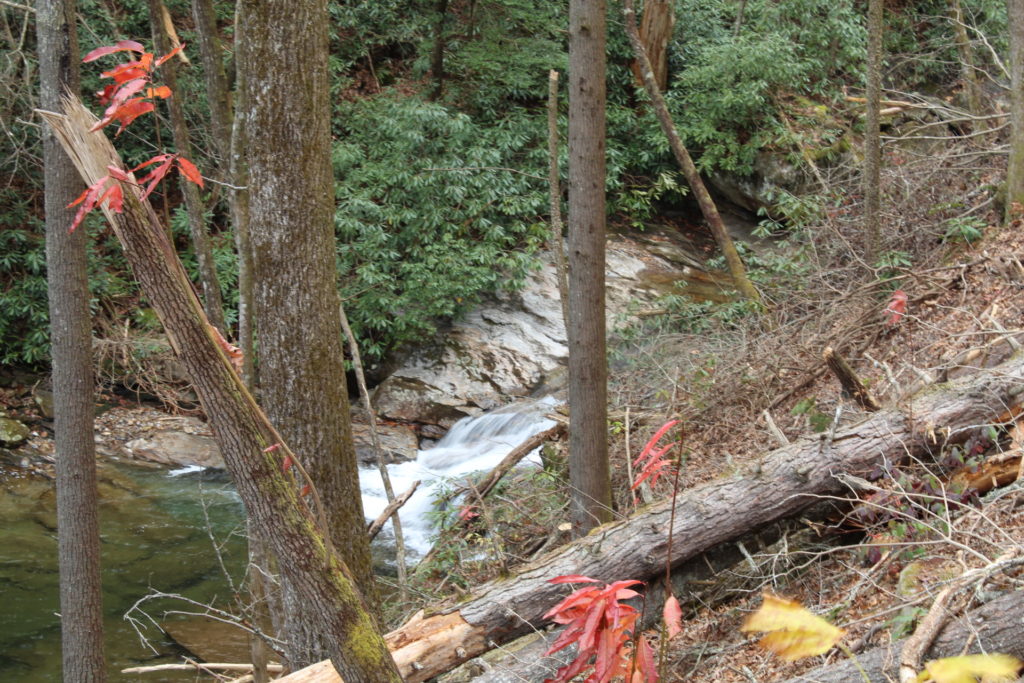 Our kids were impressed with the massive round Boulder sitting by the side of the river that had a split to the side and looked like a ball that a giant had kicked from the top of the mountain.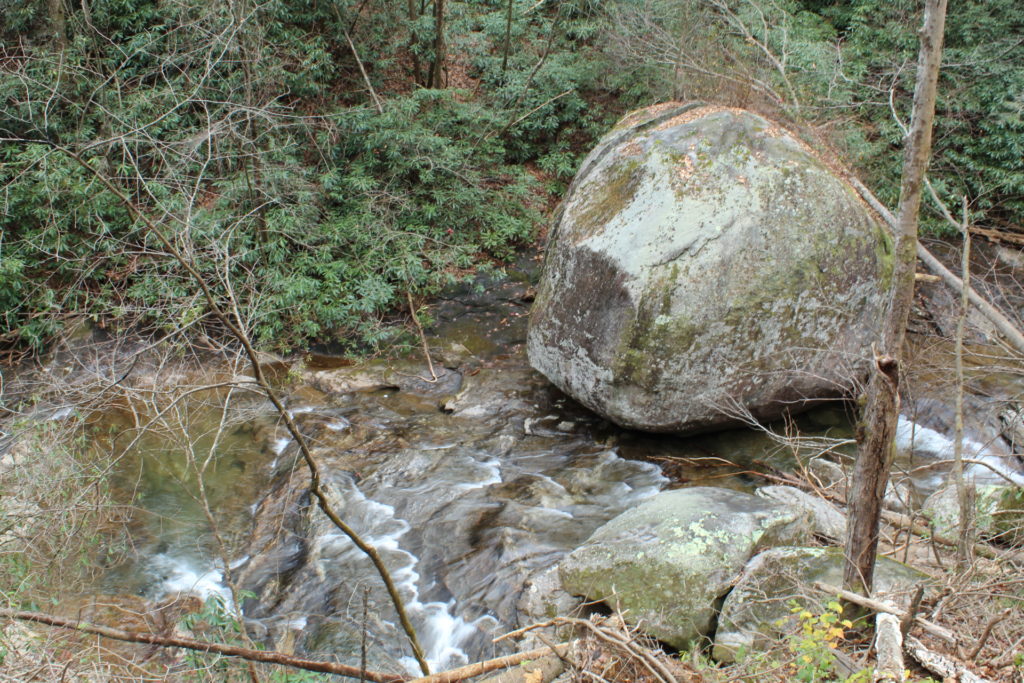 We quickly reached the Big Bear Falls and were stunned by the size of it. The waterfall would make a spectacular swimming hole in the summer and the water was so clear, the bottom of the pool that was created by the rushing waters was fully visible.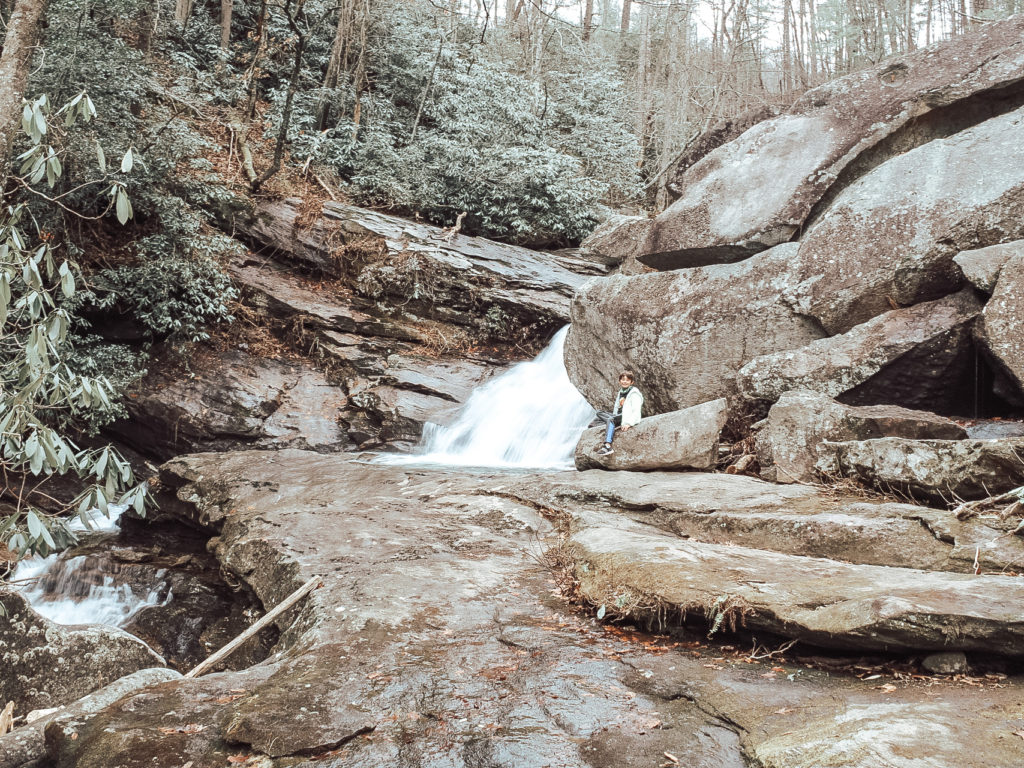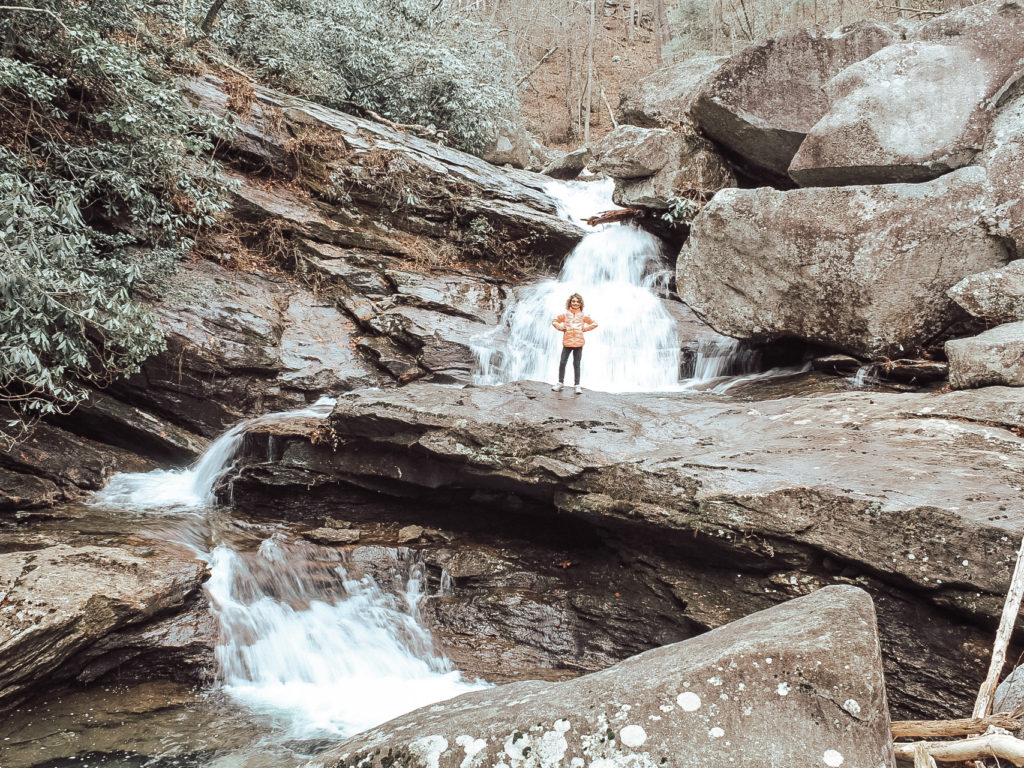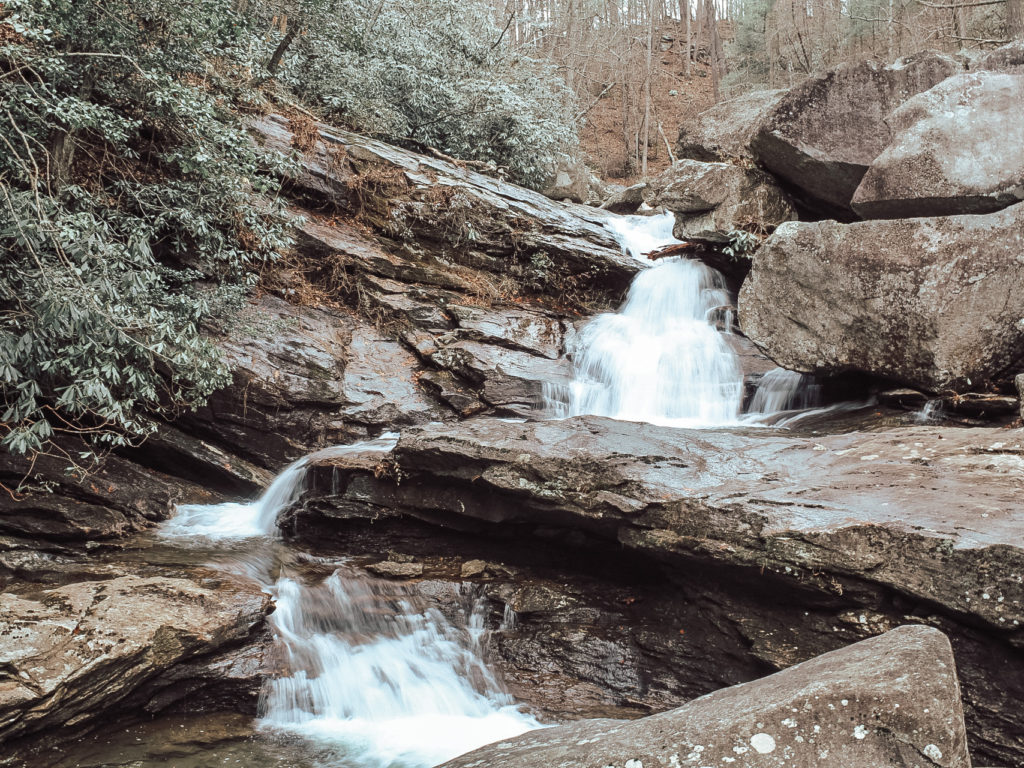 We let the kids jump around the rocks surrounding the falls for some time before taking the path back to the trail leading to the High Shoals Trail and completing the loop right on time before the skies opened and rain came crashing down.
We made sure to stop along the way and admire all the beautiful cascades and the three large waterfalls and even had time for a quick snack on the picnic bench  by the last falls.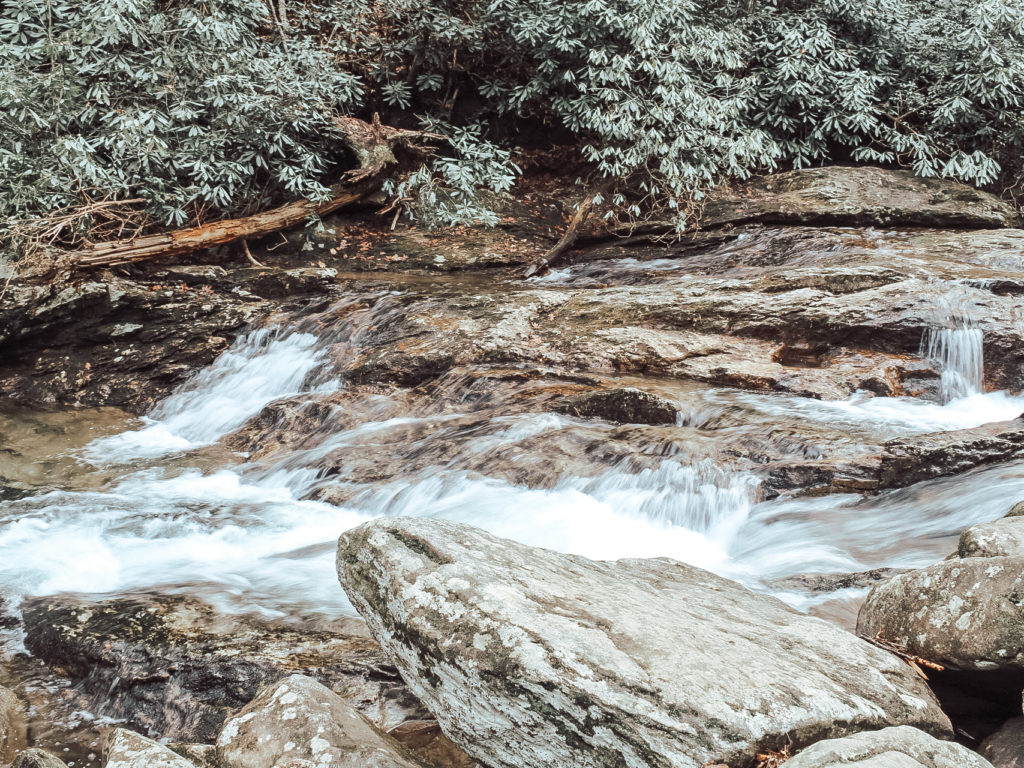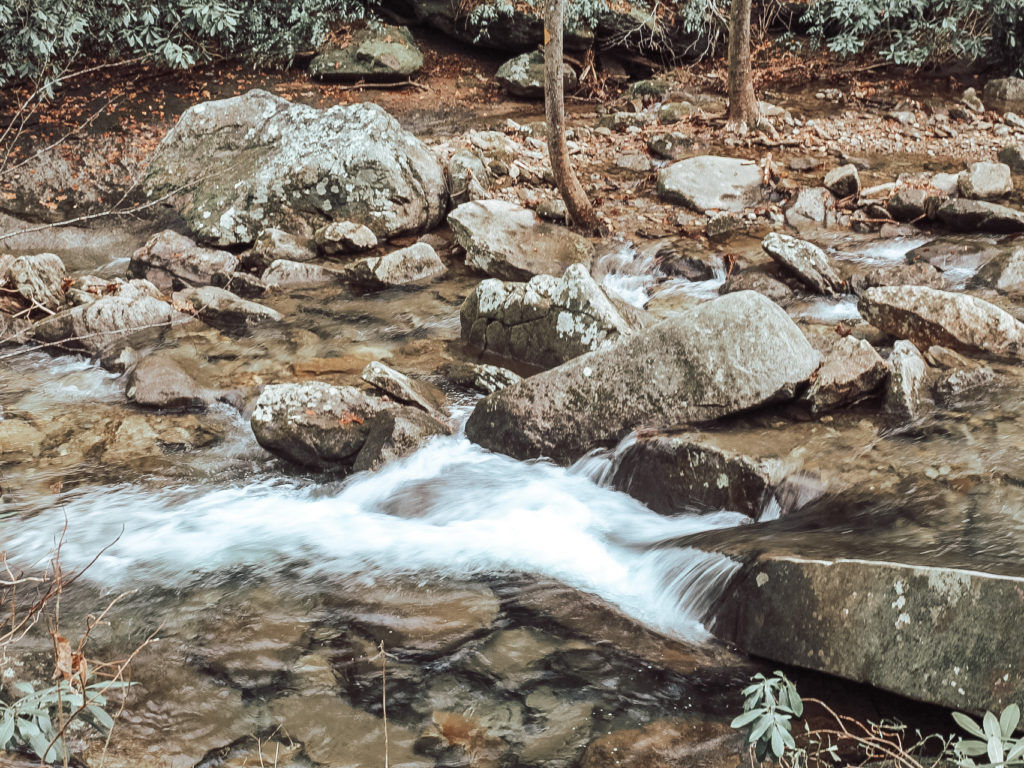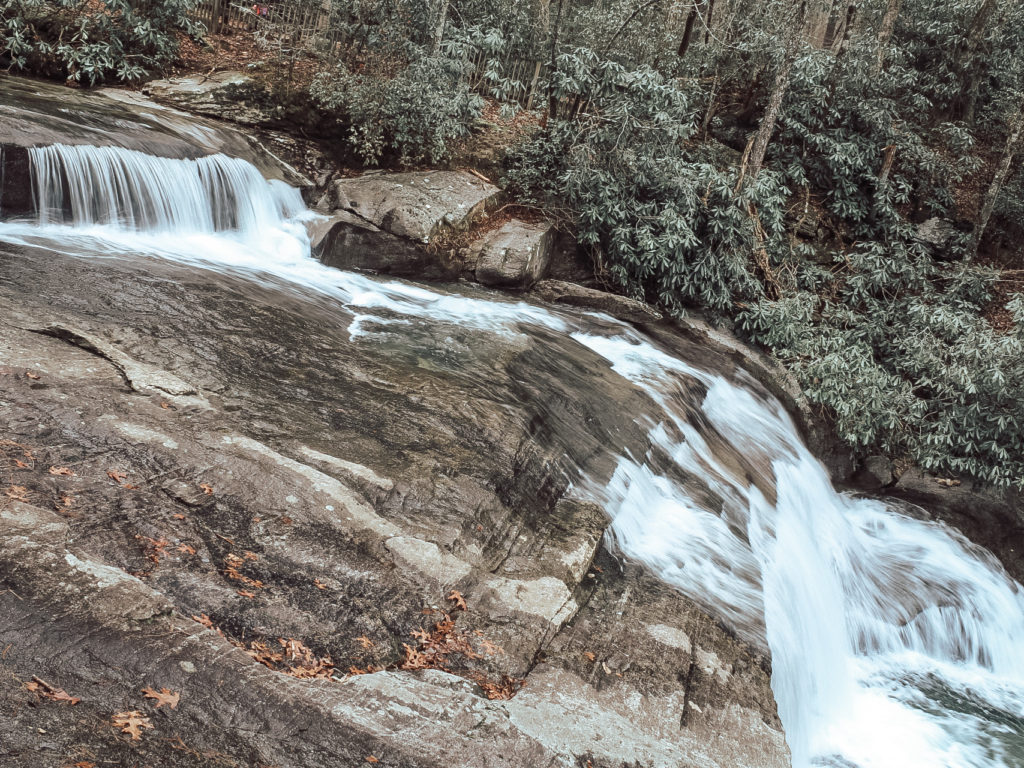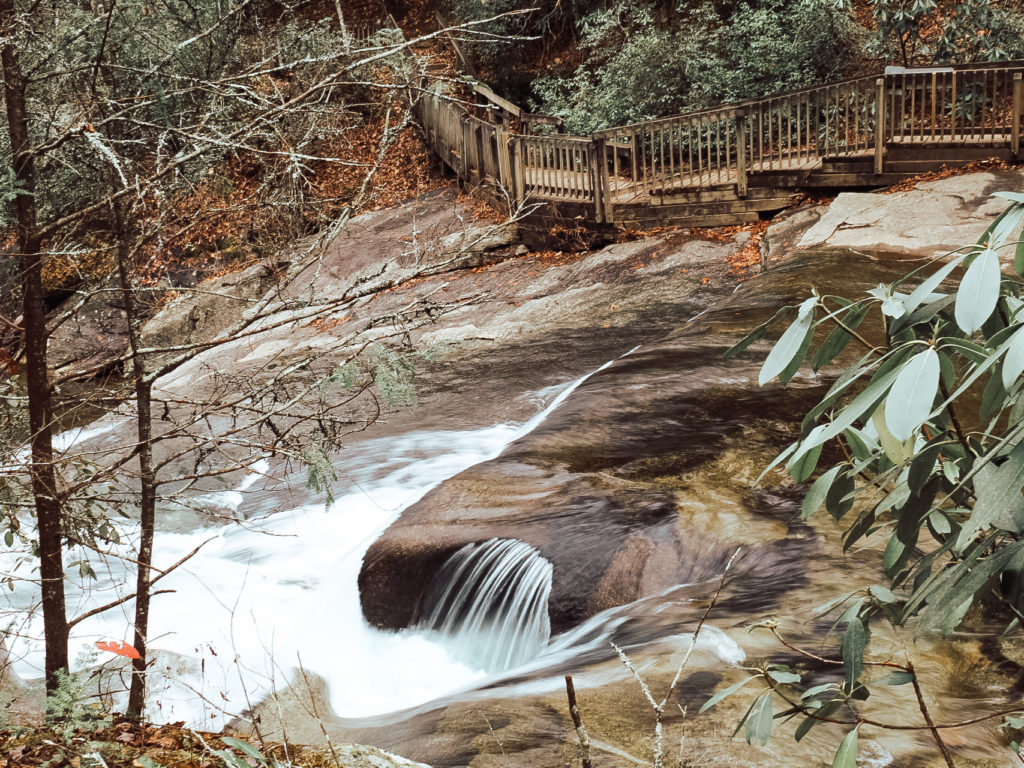 On our way back to Charlotte from South Mountains State Park we passed by the newest brewery in Lincolnton, NC (BrickTree Brewing) which we highly recommend. Their Double IPA is so tasty and so well deserved after the million stairs to the top of the park.