A beautiful well kept secret awaits you just outside Danbury, North Carolina. Remnants of a once-mighty range of peaks, the Sauratown Mountains range, rises from 1,700 feet to more than 2,500 feet in elevation and stands even taller while surrounded by the valley and countryside.
Here among these ancient mountains which have been bitten down by wind, water and other forces for millions of years, is where you'll find Hanging Rock State Park. Scenic ridges and knobs supported by erosion-resistant quartzite is what gave the name to the 6,921 acre park.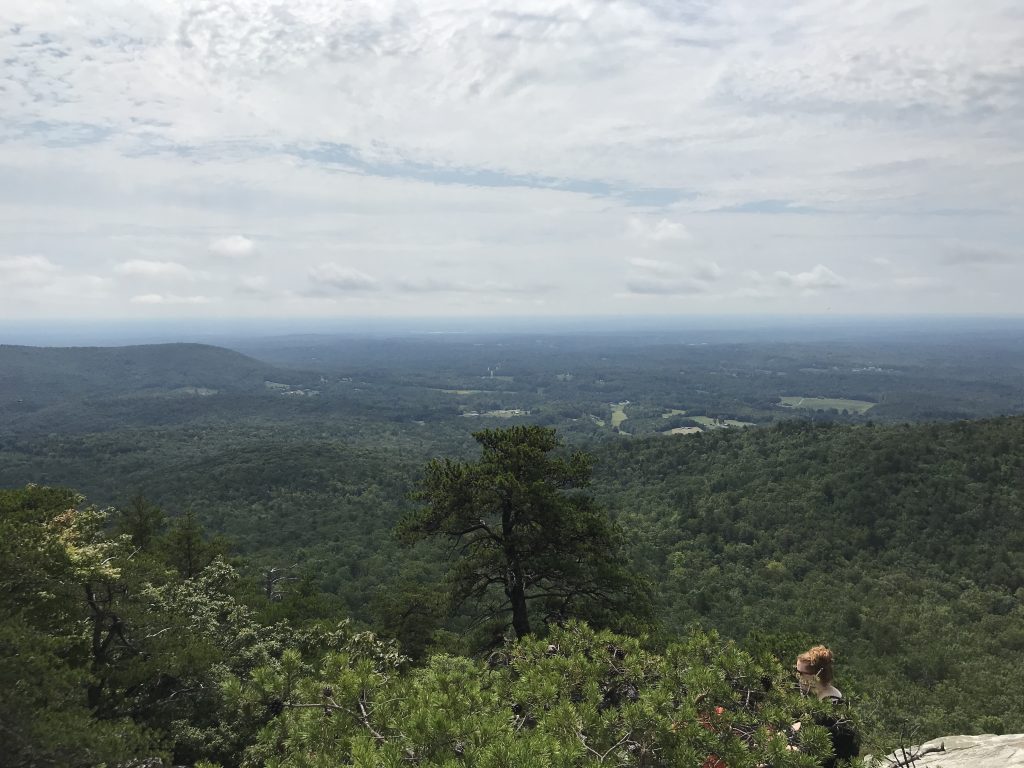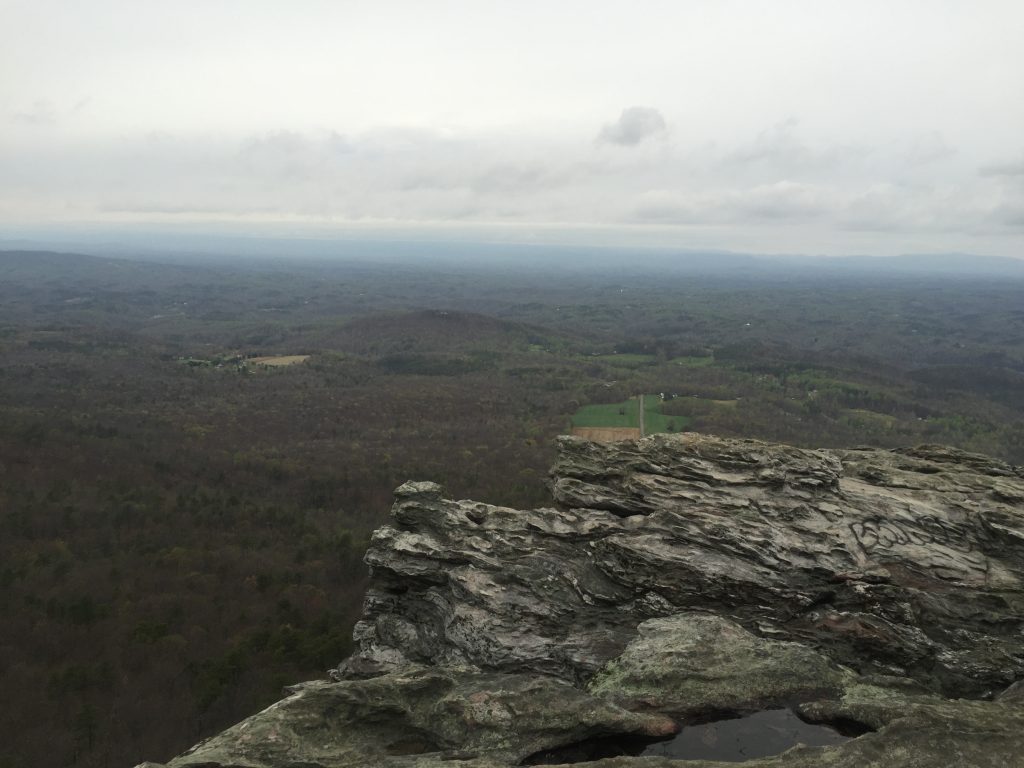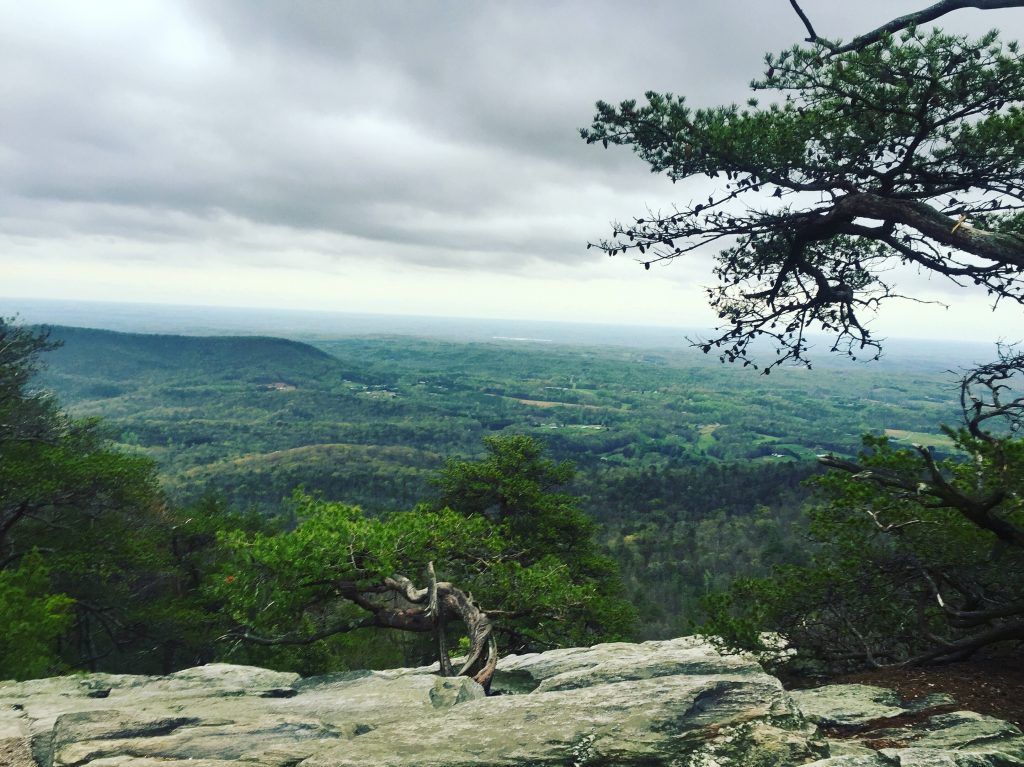 Over twelve well maintained and marked trails provide eighteen miles of hiking opportunities. An abundance of breathtaking views, numerous waterfalls, rippling creeks and over 300 species of flora and fauna exhibiting the best in North Carolina.  The park is also a birdwatchers paradise and has something to offer for everyone. If that is not enough, the stunning views of the Blue Ridge Mountains are a photographers dream especially on a clear day.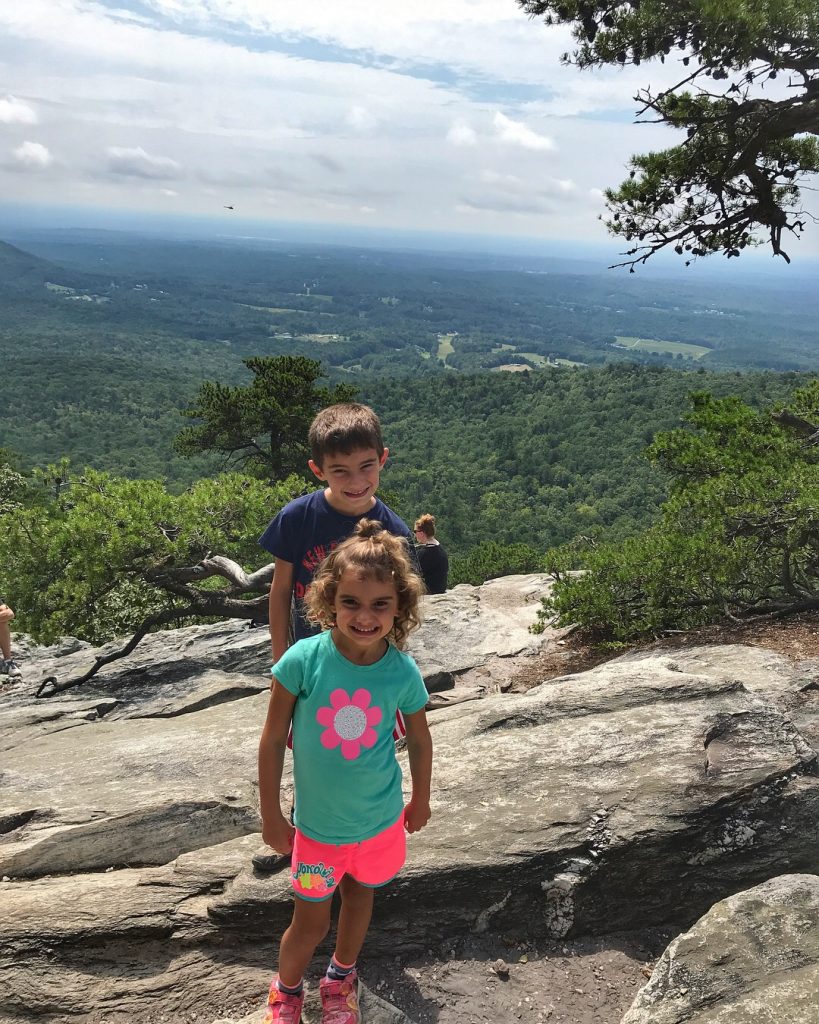 The most popular trail in the park is the Hanging Rock Trail. It begins at the parking lot and follows a shaded and cool wooded path for a mile and a half to the top. The hike is pretty steep going straight uphill but is very worth it. There are some stone and wooden steps along the way and it gets pretty flat once you reach the top of the mountain for the last part. There are multiple opportunities for a stop along the way and a good number of view points with gorgeous views from the top.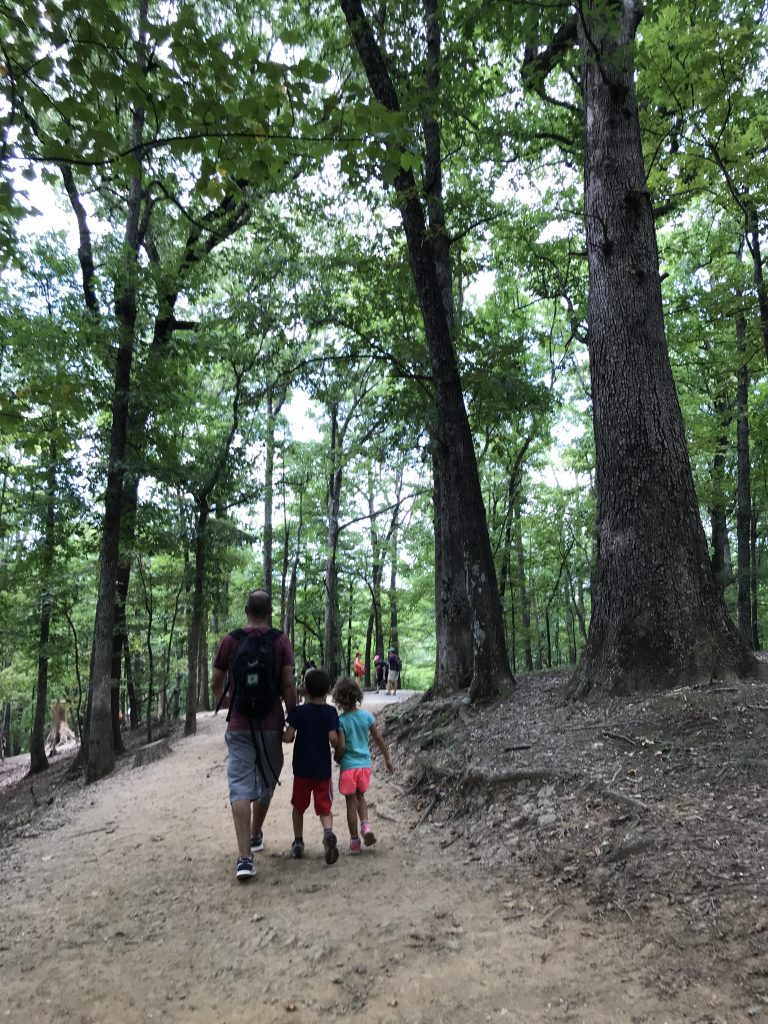 Hanging Rock State Park is one of the best State Parks in the state to bring kids. Bring a lot of water and a picnic and make sure to take a moment to sit and enjoy the peaceful quietness and spectacular views. You can see for miles and miles and if you are brave enough, take a look down right below your feet.
The way down from the top is pretty easy. Straight downhill with only few spots where it gets dicey passing by in case that there are other people coming up but mostly a wide path with plenty of space for everyone.
If you have your kids with you or love waterfalls in general make sure to take the little walk down to the Upper Cascades Falls from the parking lot. A short interactive path would lead you straight to it and if you happen to be here on a hot summer day bring the swimsuits for the kids. The falls make a great swimming/splashing hole for littles and dogs and are sure to delight them and leave them with long lasting memories of this splendid adventure.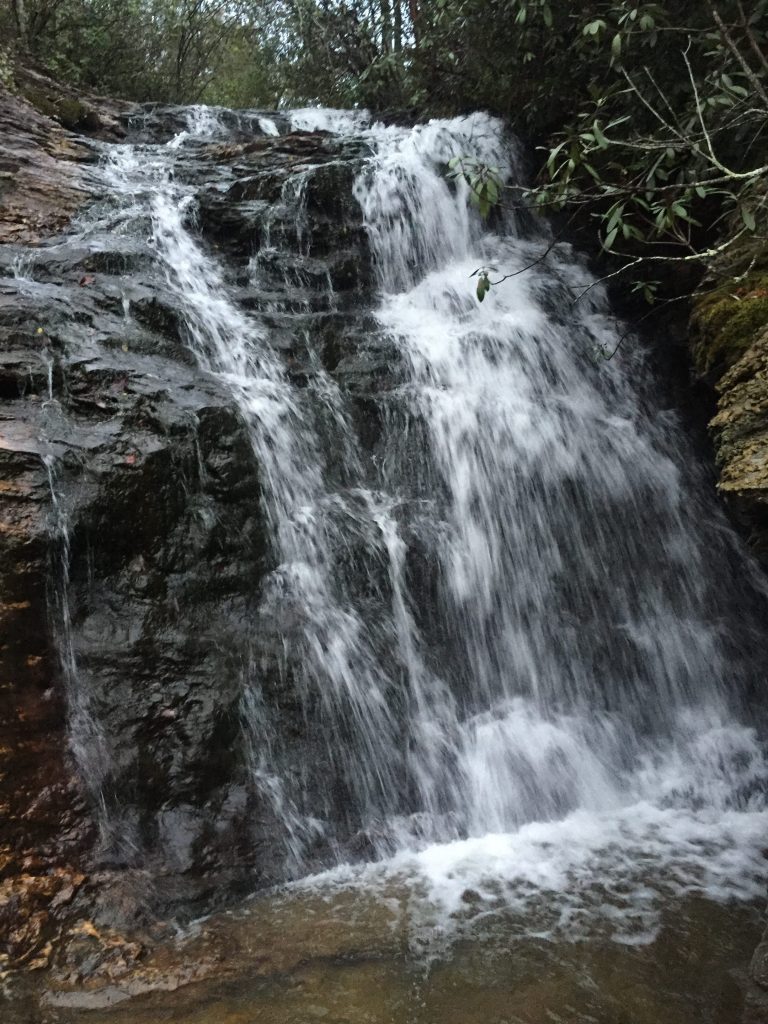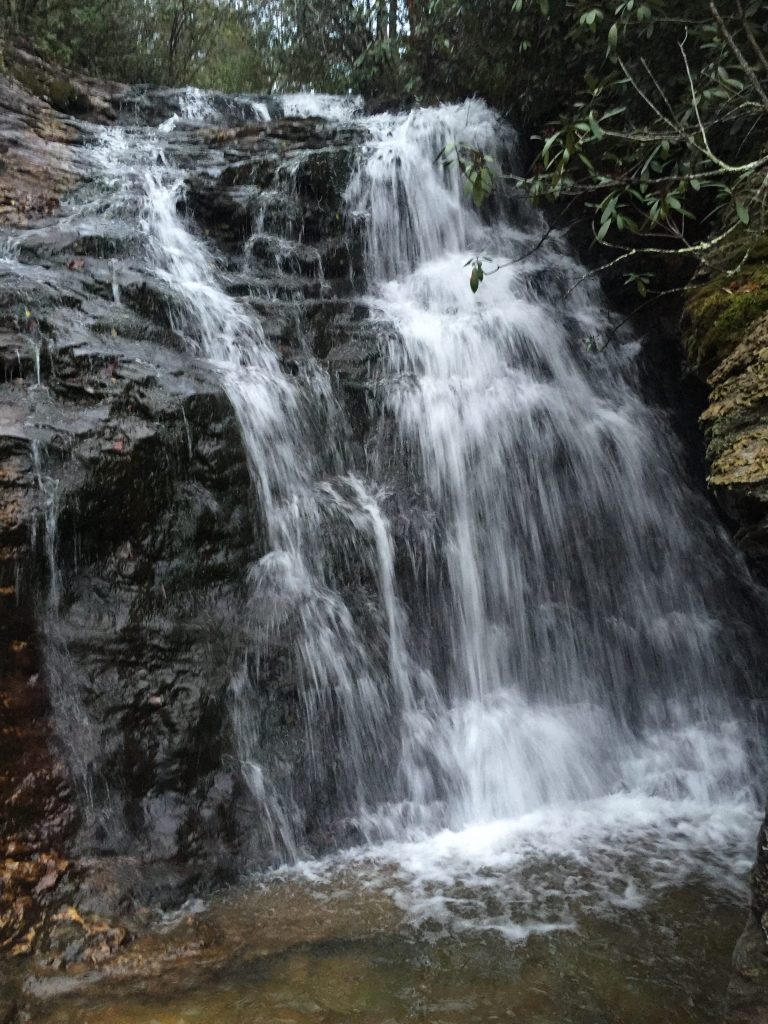 Hanging Rock State park is located on 1790 Hanging Rock Park Road in
Danbury, NC and is open daily from sunrise to sunset. The Park offers a variety of activities, hiking, swimming, camping, events and programs.