Whether you begin your visit at the well kept grounds and home offering beautiful views of the surroundings or decide to follow the old carriage trails designed by Moses Cone himself you'll find yourself swept by the beauty and tranquility of the mountains aside Moses Cone Memorial Park.
Moses Cone is a true representation of the American dream. Once a son of an emigrant, working as a paddler he made his way up to become one of the most prominent textile entrepreneurs and industrialists, whose textile mills were the world's leading producers of high-quality denim fabric in the early 1900s.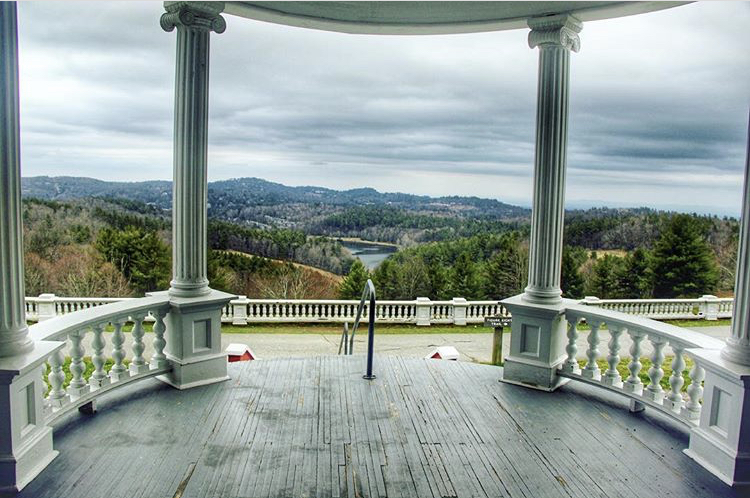 The beautiful 23 room, 13,000 square foot mansion known as Flat Top Manor is perched on the top of the mountain overlooking the valley.  Near the town of Blowing Rock and Bass Lake, the home was built in 1901 in a Grand Colonial Revival style and was used by the textile magnate and his wife Bertha as a summer home and a place to showcase his love of conservation.
He not only built the carriage roads for everyone to enjoy but also planted 32,000 apple trees, white pine & hemlock, imported whitetail deer from Pennsylvania, built two lakes and stocked them with trout & bass. Since Moses and Bertha didn't have children to take after them, a substantial amount of the property was donated for preservation following their deaths.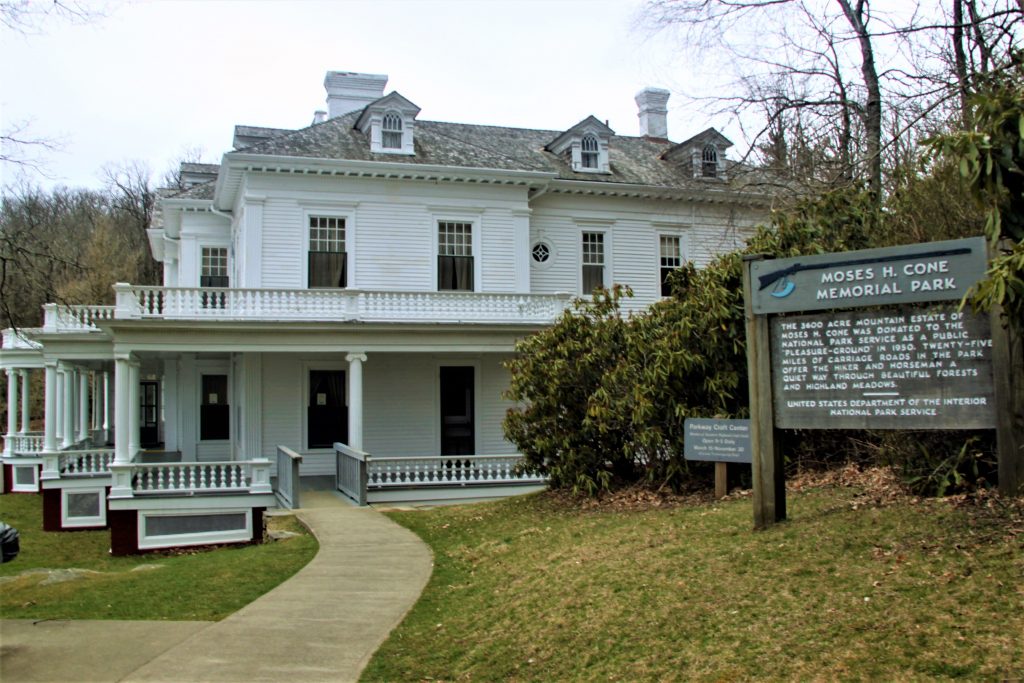 You can find the Moses Cone manor on the Blue Ridge Parkway at Milepost 294 right outside the town of Blowing Rock. Twenty five miles throughout the 3000 acres of well maintained mostly easy to moderate carriage roads turned trails, make for a terrific place to go hiking, jogging, running and strolling for a day or an afternoon. The walk to Bass Lake is as beautiful as the lake itself.
The carriage trails provide a nice break along the Blue Ridge parkway and a great opportunity to come out of the car and stretch out your legs take several short hikes.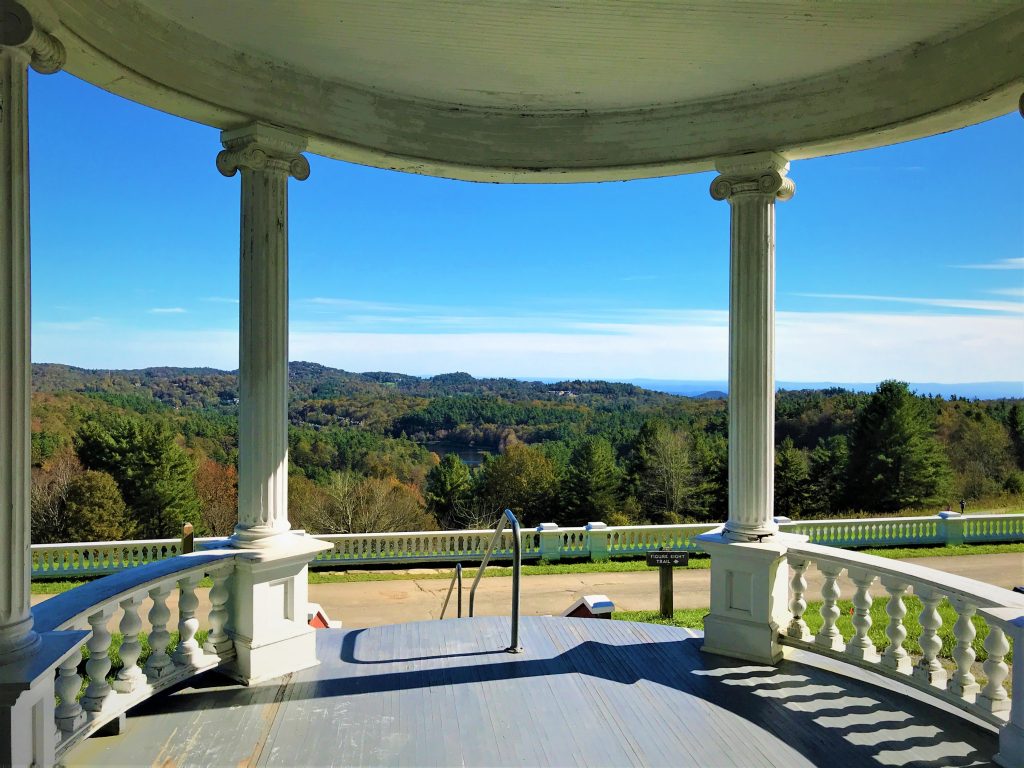 Parking is a little tight on weekends and during the fall months but if you are patient and make couple turn arounds you'll be sure to find a spot. The views from the front porch of the Manor are breathtaking and a stop at the great gift shop filled with beautiful local crafts, hand woven textiles, woodworking, glass works, quality jewelry, painting and unique art  is a must. 
Moses Cone Manor is open daily free of charge and guided tours are offered by rangers following a reservation. We highly recommend signing up for one as the place has such magnificent history. During the summer months, artisans demonstrate their skills on the front porch.
Make sure to follow us on Instagram and check out our other post for more great ideas on what to do in and around this area.