The Blue Ridge Parkway was named one of the most iconic drives in the world and for a good reason. The scenery along the 469 miles long road stretching from Virginia all the way to Cherokee, North Carolina are nothing short of magnificent.
The Park brings millions of visitors each and every year but is especially popular during the months between September and November as people from all over the world come here looking to find the best spot for leaf peeping. And although there are a whole lot of good ones today we are talking about one of our absolute favorite trails that is not only an easy hike right off the Parkway but also offers breathtaking views of the mountains that would take your breath away. 
Rough Ridge Trail begins at milepost 302.8 on the Blue Ridge Parkway just past the Linn Cove Viaduct on the way to Blowing Rock. You'll see a small parking lot with about 10 to 12 spots where you can pullover but if all of them are already taken turn around and park by the side of the road facing the Viaduct. Make sure you exit your vehicle carefully as visitors would be passing by you not expecting walkers.
You'll be greeted by a small waterfall sneaking under a wooden bridge right before where the trail begins. If you are lucky to visit here after a good rainfall the cascades would be coming down pretty hard making for a stunning picture.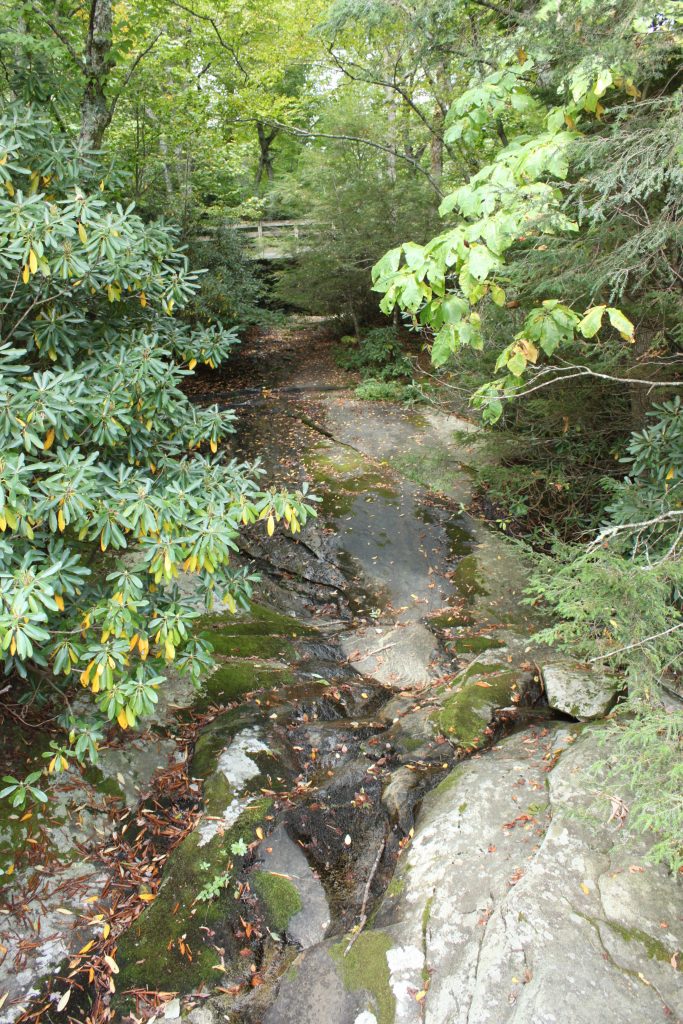 The trail to the top of Rough Ridge Overlook is about 0.8 miles long going straight uphill passing through the wooden footbridge you just sow from the parking lot and continuing up over pretty rocky and narrow terrain. The trail gets super busy on weekends and during fall and a little hard to navigate around the crowds but just take your time and you'll be fine.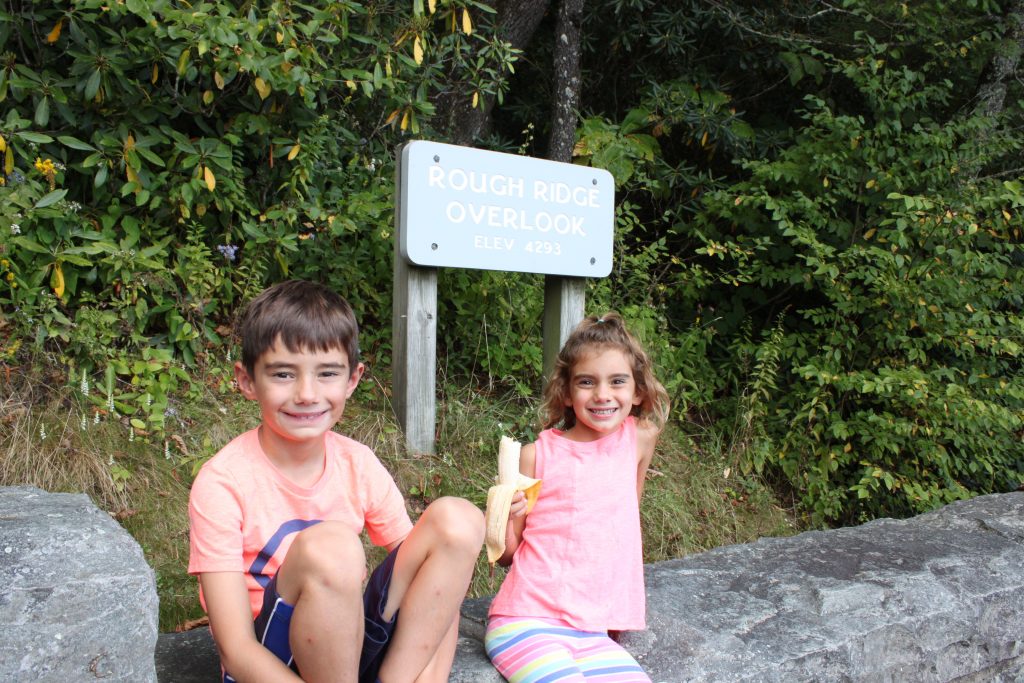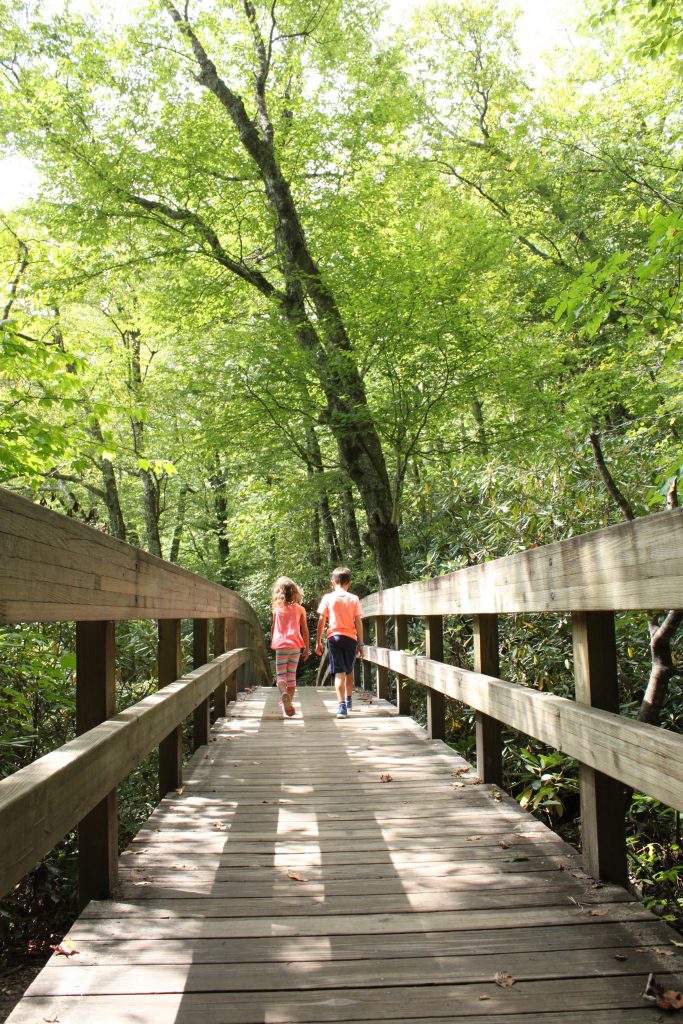 After a short bit you'll come to the first official overlook ( you'll pass several small ones hidden behind the bushes) and be greeted with soaring views of the Blue Ridge Mountains for as long as you can see. Make sure to stop here for a moment and take it all in. There are plenty of boulders you can choose from for a place to sit and enjoy the vistas before you.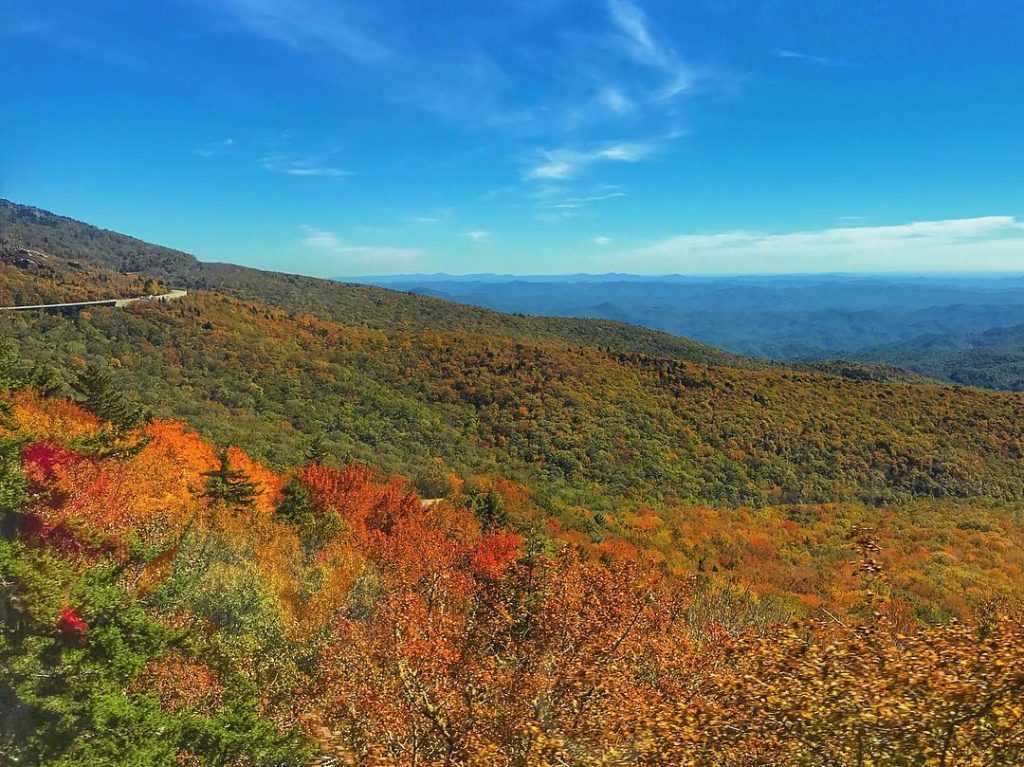 If you choose to turn around at the wooden platform that is ok and if not continue on the path which is part of the Tanawha Trail that would bring you even higher for what seems as if you are up in the clouds surrounded by even better views (if that's possible). It's a short little while to get to the summit but really worth every step. The views from the top won't disappoint.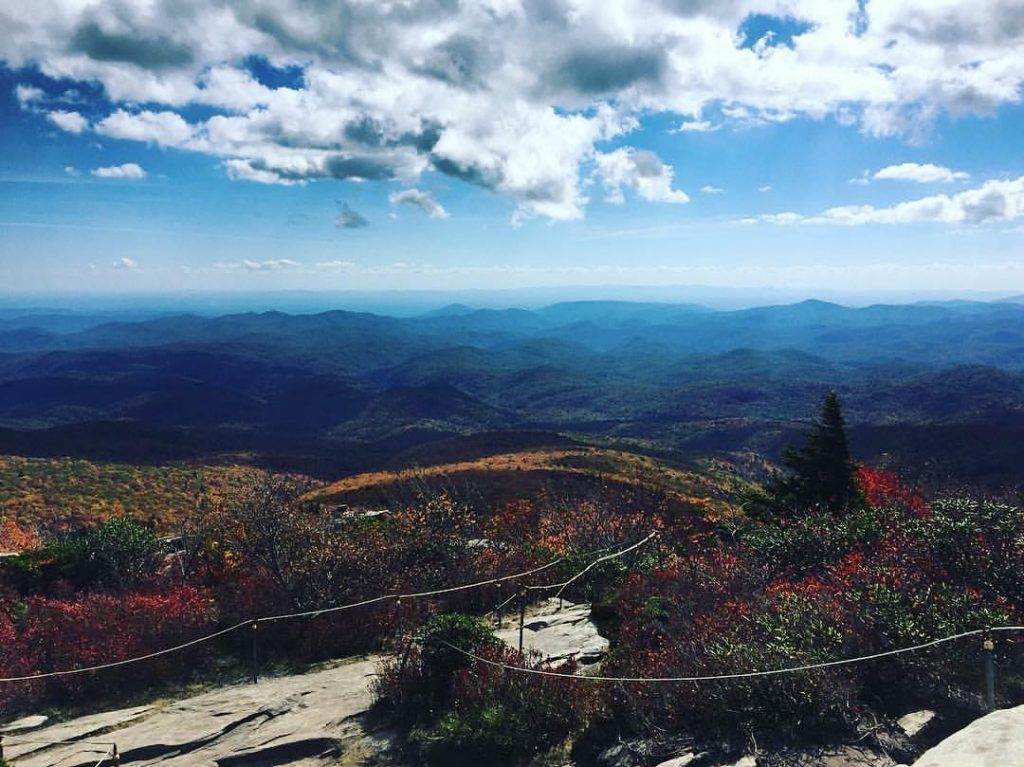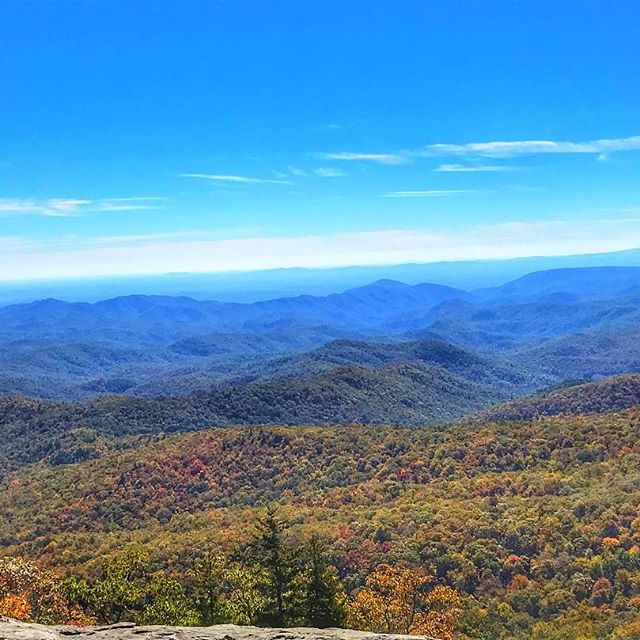 Bring a lunch and enjoy it for a picnic with a view. Make sure you wear proper shoes. They don't call it rough ridge for nothing! You'll be walking straight uphill and than down over many sharp rocks and protruding roots. It could also get pretty slippery when wet if it's been raining previous to your visit. Bring the kids along. Rough Ridge trail is great for kids taking the length of it and the great reward at the end. And make sure to stay on the trail to avoid damaging the ecologically sensitive areas that make this place so beautiful.
For more inspiration on where to hike in and around the Blue Ridge Parkway make sure to follow us on Instagram and subscribe for our blog weekly blog posts.