With over 1,000 conserved acres The Phelon Memorial Forest or as locals call it Blueberry Hill, is the second largest New England Forestry Foundation's community forest right behind Hersey Mountain in New Hampshire.
As Russell E. Phelon (the generous investor who gave this property to the Foundation in 1984) wanted it, The Forest Foundation manages the forest for timber while maintaining a blueberry crop on the open acreage while carrying out extensive management programs to fulfill his dream of maintaining a healthy and productive forest.
Blueberry Hill is located right off scenic Route 57 on North Lane in the idyllic New England town of Granville, Massachusetts. There is no designated large parking lot but few off road parking spots are conveniently located right before the entrance of the trail. There are rarely too many visitors and we've never had issues with finding a place to park.
Once parked follow the wooded, leave covered path that snakes between the large trees. It's about a half a mile uphill with slide incline pass blueberry bushes, white pine and red oak trees, and old buildings. 
You'll quickly reach the grassy summit and be rewarded with splendid views of the Pioneer Valley and beyond for as far as your eyes can see on a clear day.
Walk around awhile and explore while marveling at the spectacular five state views, find a shaded spot and throw a blanket on the ground for a delicious picnic with a view or a quiet read while the kids run around jumping on rocks.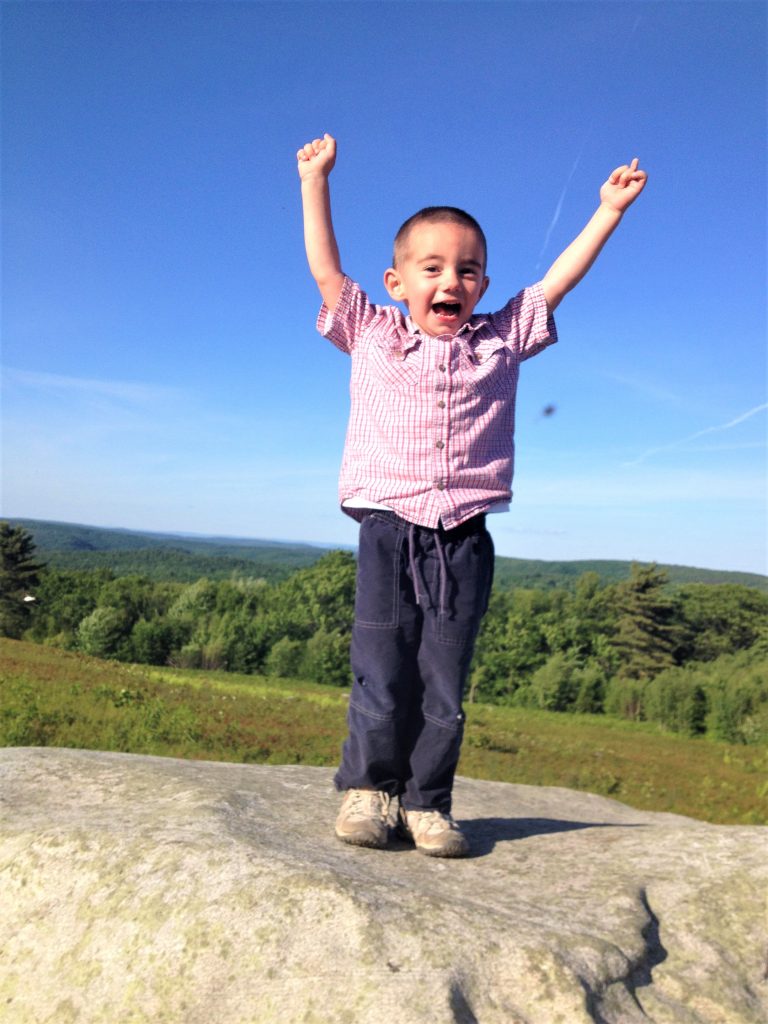 The views here never disappoint no matter the season you choose to come and enjoy them. Blueberry Hill is a birdwatcher paradise and you'll be sure to spot all kind of feathered creatures and wildlife if you just sit quiet for some time with your binoculars in hand. Most often visitors can observe the broad wing hawk migrations that take place from September through November where if you come at the right time there is the possibility to see hundreds or even thousands of hawks in a single day.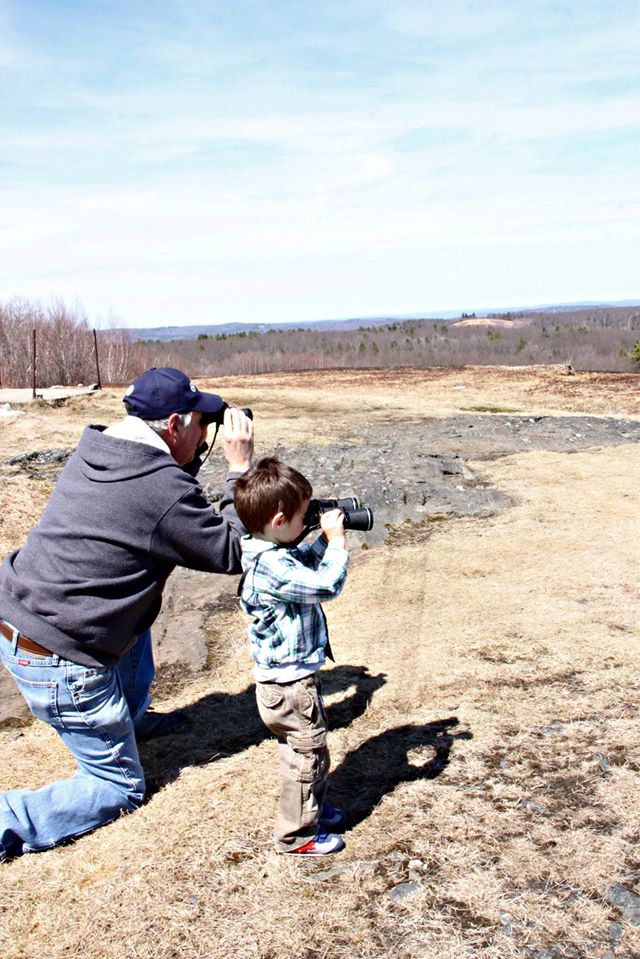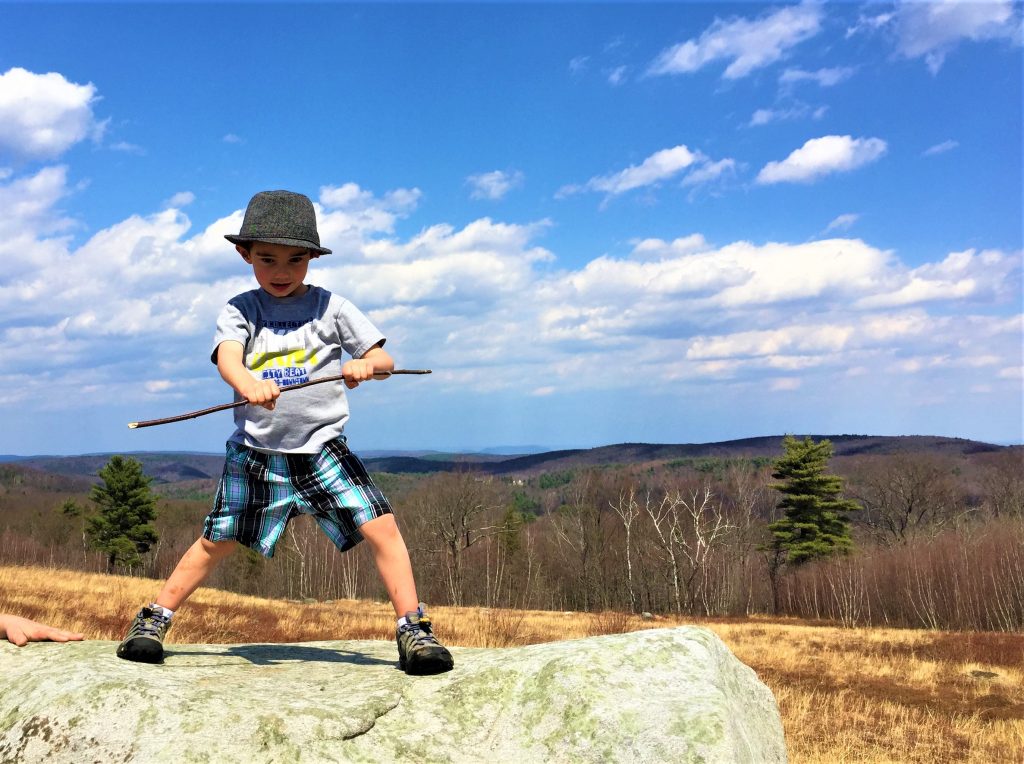 The Phelon Forest abuts the 40-acre Holden-Rice Memorial Fores given to New England Forestry Foundation by Douglas M.Rice in 1973. 
The Phelon Memorial Forest offers all sorts of passive recreation opportunities from hiking, cross-country skiing, snowshoeing and bird watching to ham radio operation.  According to Sonya C. LeClair  a community forest programs coordinator :"The location has very few obstructions for miles and allows the radio signals to be transmitted and received efficiently." Their most recent added to activities is directed towards landowners giving them a chance to come here and learn more about the harvesting process. 
There are wonderful mountain biking opportunities at Phelon Memorial Forest with the various sharp uphill trails and multiple side paths that can be found at this old Holden forest some of them rocky but waving through the forest with clear horizon lines provide unobstructed views.
If we've spiked your interest and you are on your way to this gorgeous spot make sure to check the weather first and than head over to North Lane in West Granville, MA. Drive down the road for about 1.2 miles. You can park on either side of the road as long as you don't block the entrance to the trail.