To be honest I thought we would never find Umpachene Falls in Southfied, Massachusetts when we set on our quest to find this trail. There was very little information on the internet about it the time and the directions were wildly unclear.  We wandered and wandered around the back roads of The Berkshires and when we were just about to give up we saw a lady walking by the side of the road. We quickly stopped the car and approached her with the burning question of  "Do you know where Umpachene Falls are located and do they even exist?". Luckily she was  extremely knowledgeable about all The Berkshires had to offer and provided us with a ton of useful information, much more than just the location of the Falls. Now the road is clearly marked and you can easily find the falls right here: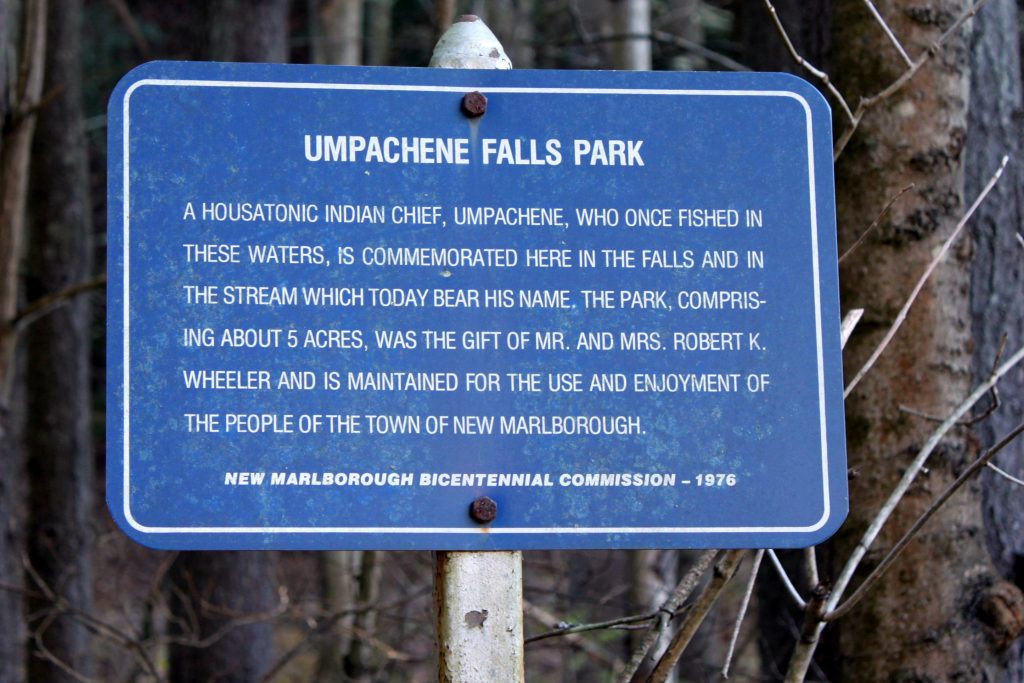 You can drive right up to the Falls, park your car, walk about 100 yards and Voila! You are rewarded with highly scenic, tall cascades that roll into a pool you can take a dip into if you so desire.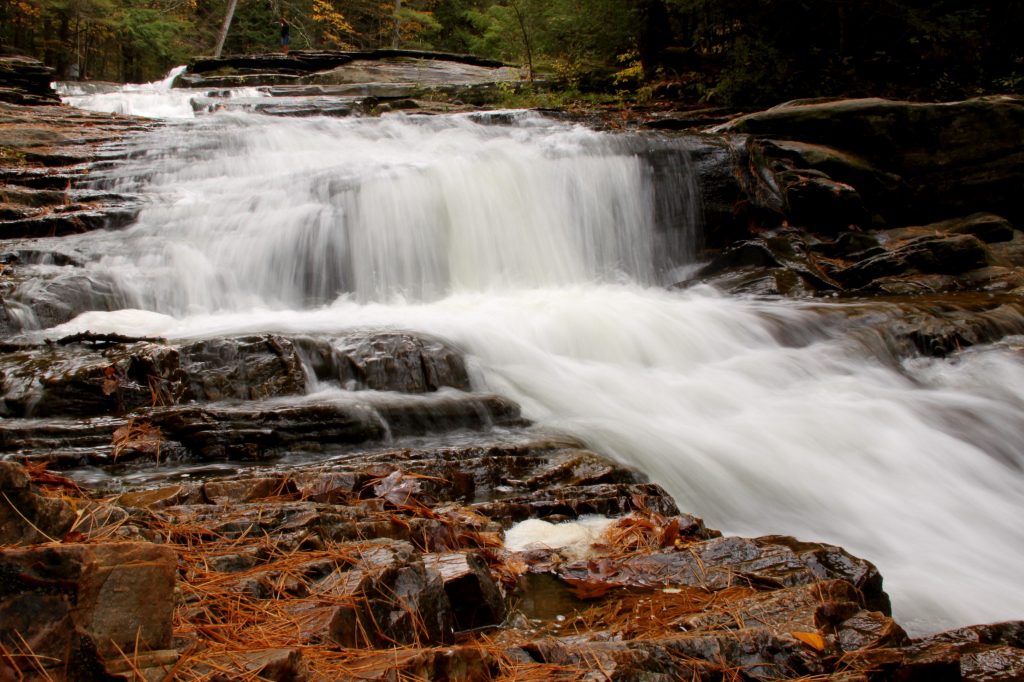 Umpachene Falls are especially scenic in The Fall, which is our favorite time to visit here.
But we also love it in the winter when the cascades look really dramatic and the water is flowing pretty hard.
This quiet, serene and unique waterfall is free to visit, super easy to reach and most of the time you can have it all to yourself without the crowds the other popular waterfalls experience. Bring a picnic. There are tables you can enjoy it on while the kids are splashing in the falls and you are enjoying the sun and the sounds of the singing birds or sit back on the many rocks around the falls and enjoy this hard to find gem of nature.
As Always Don't Lose Your Travel Bug!